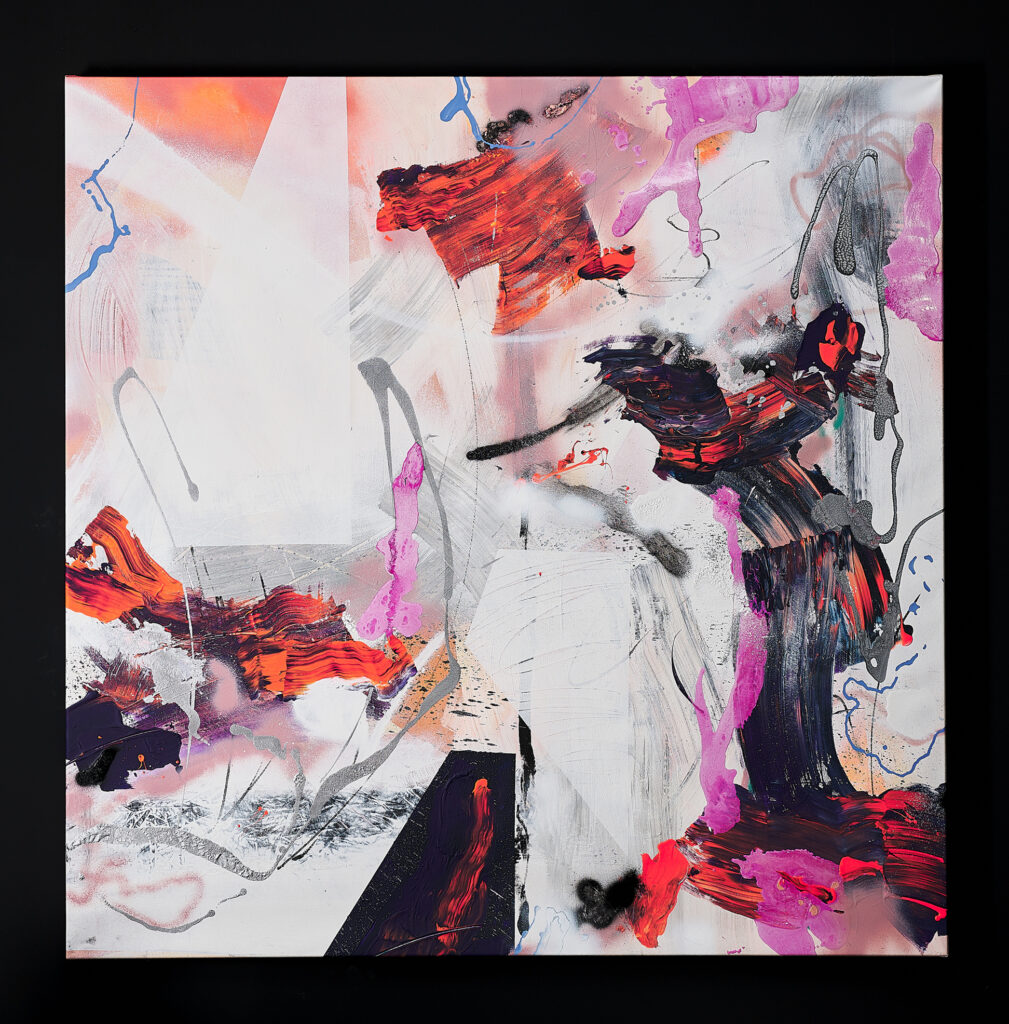 "Televised Mind" 140 x 140cm, mixed media on canvas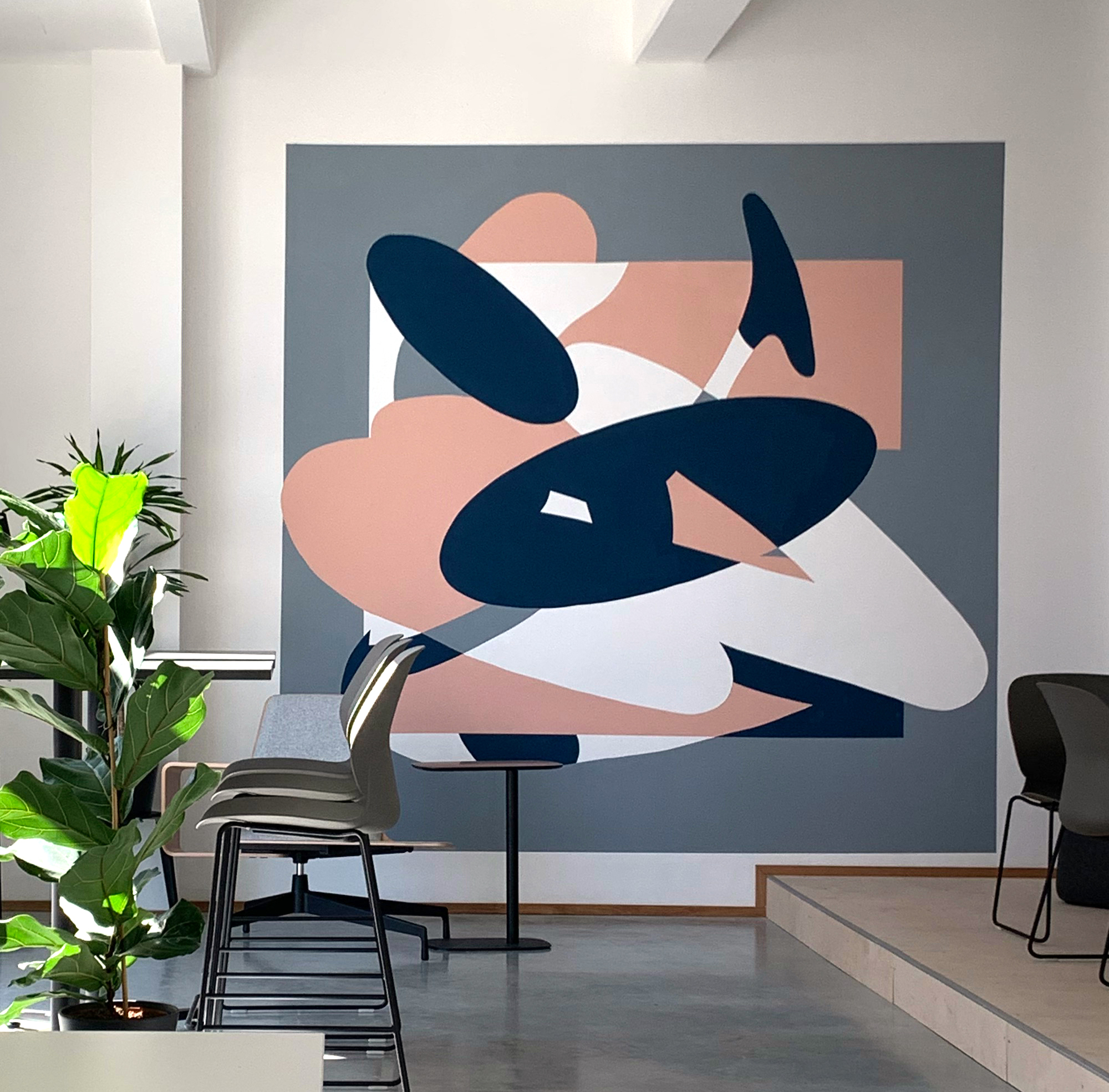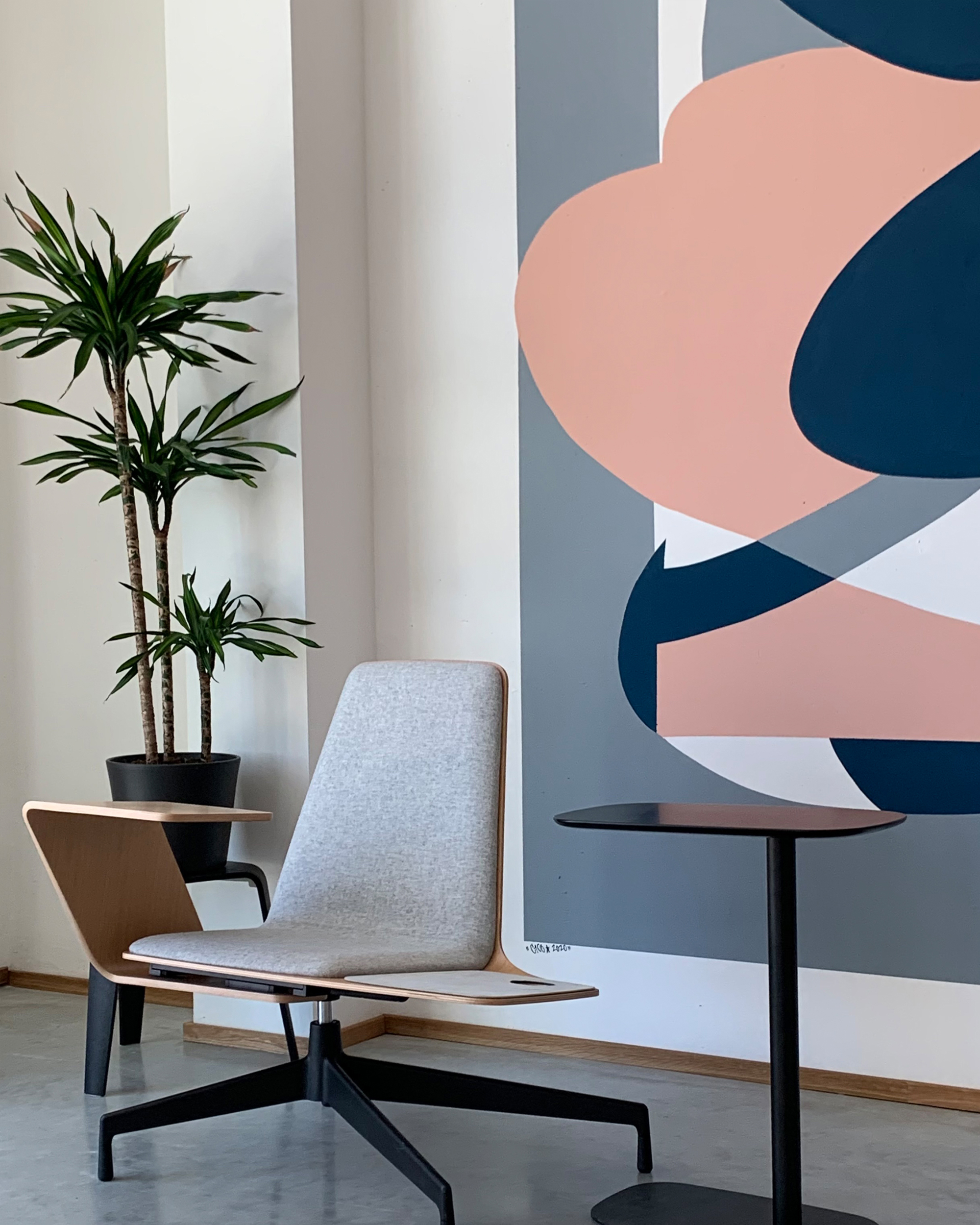 Mural painting for a co-working space in Munich, 2022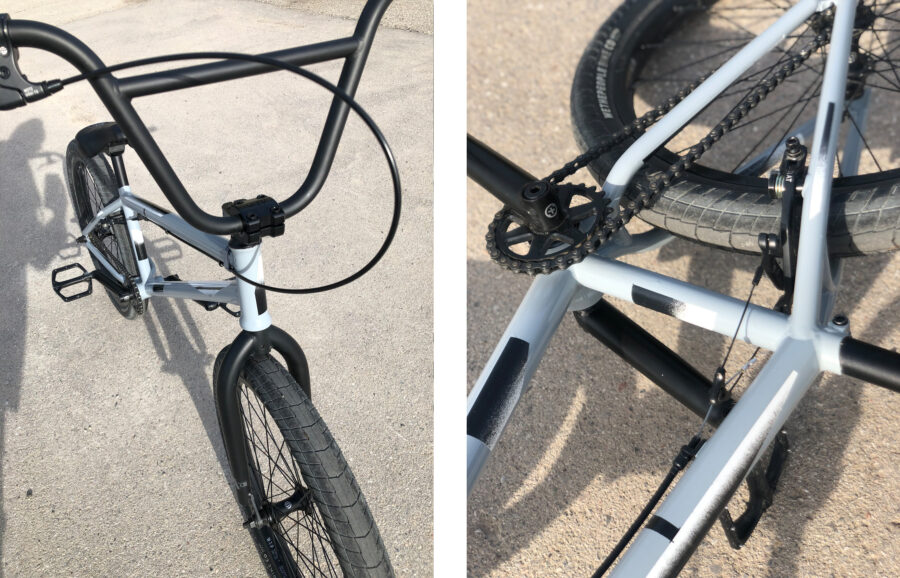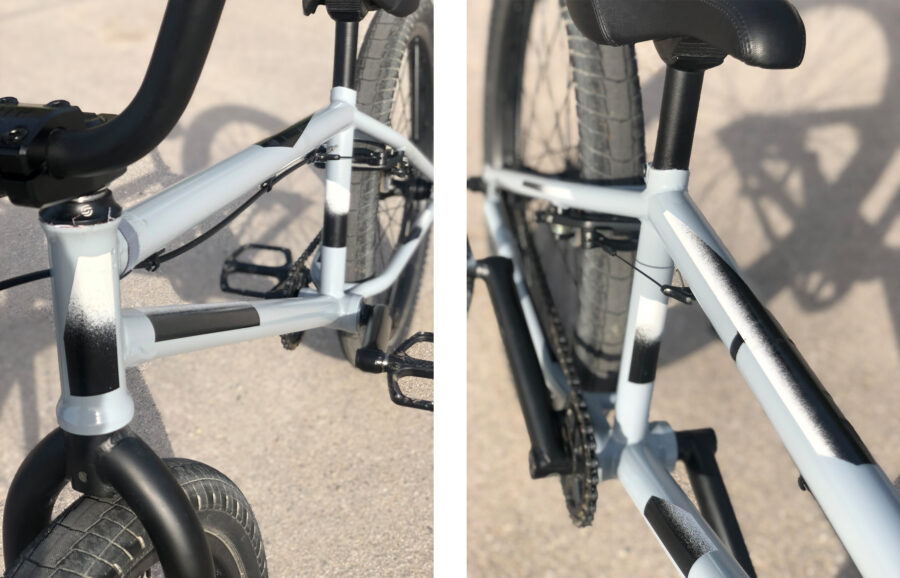 Customised BMX bike, 2022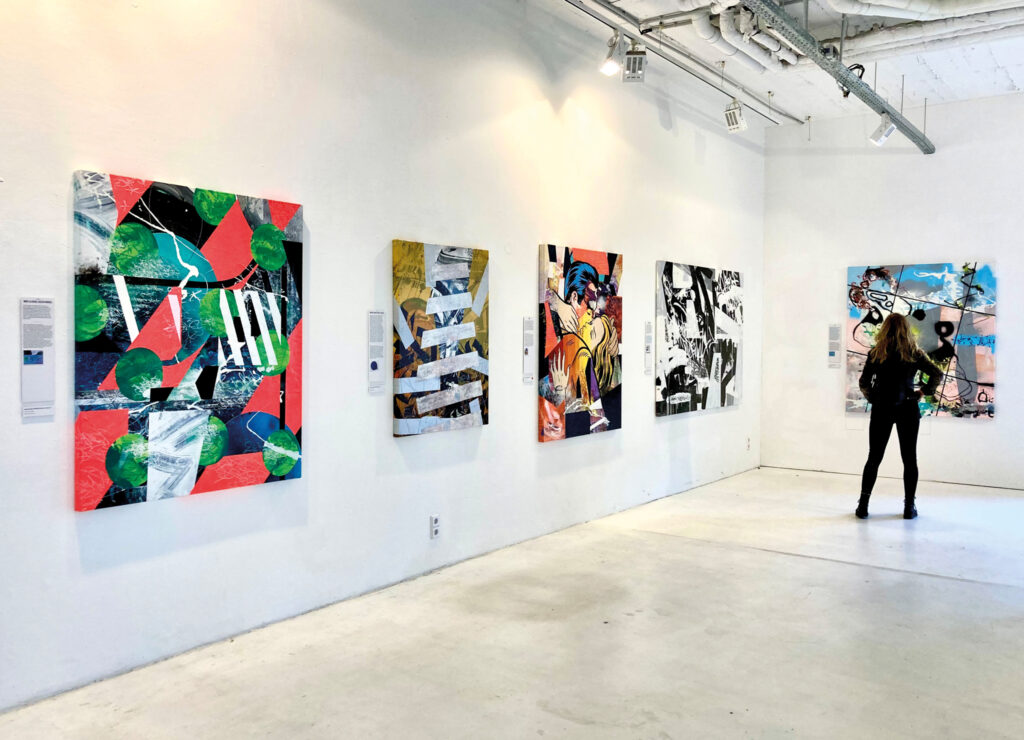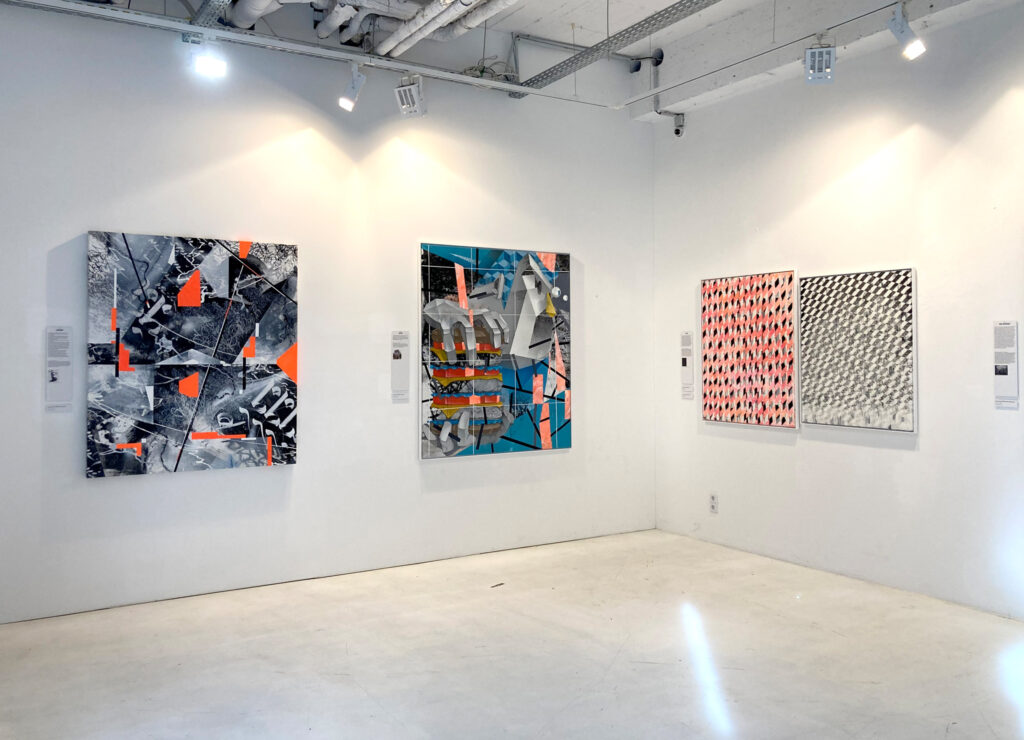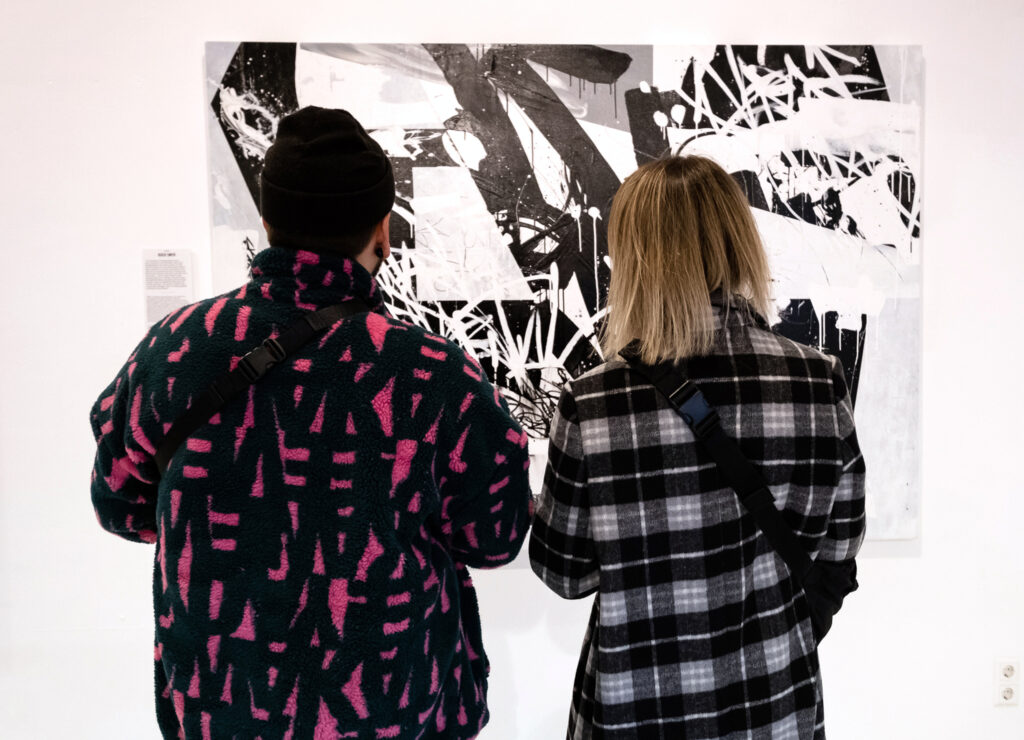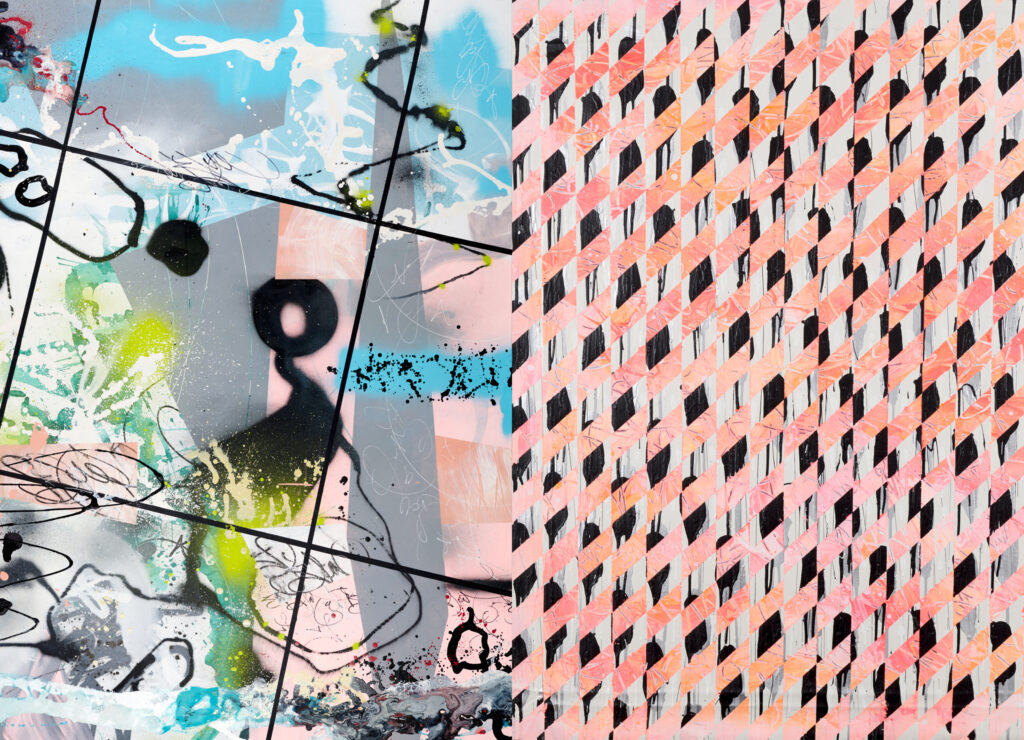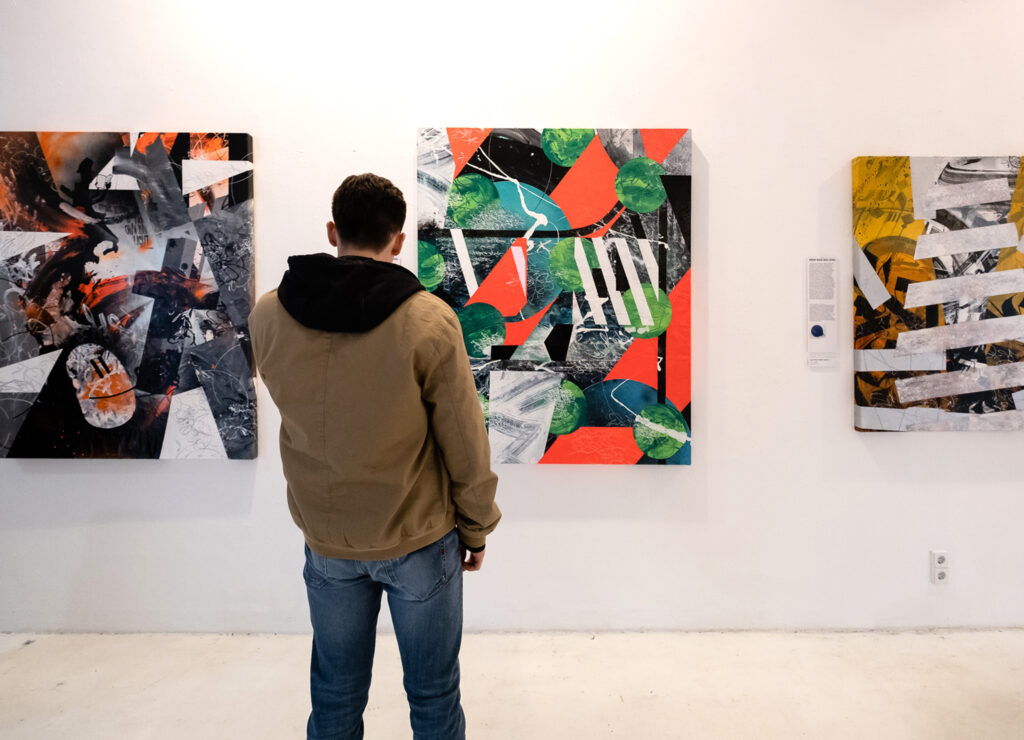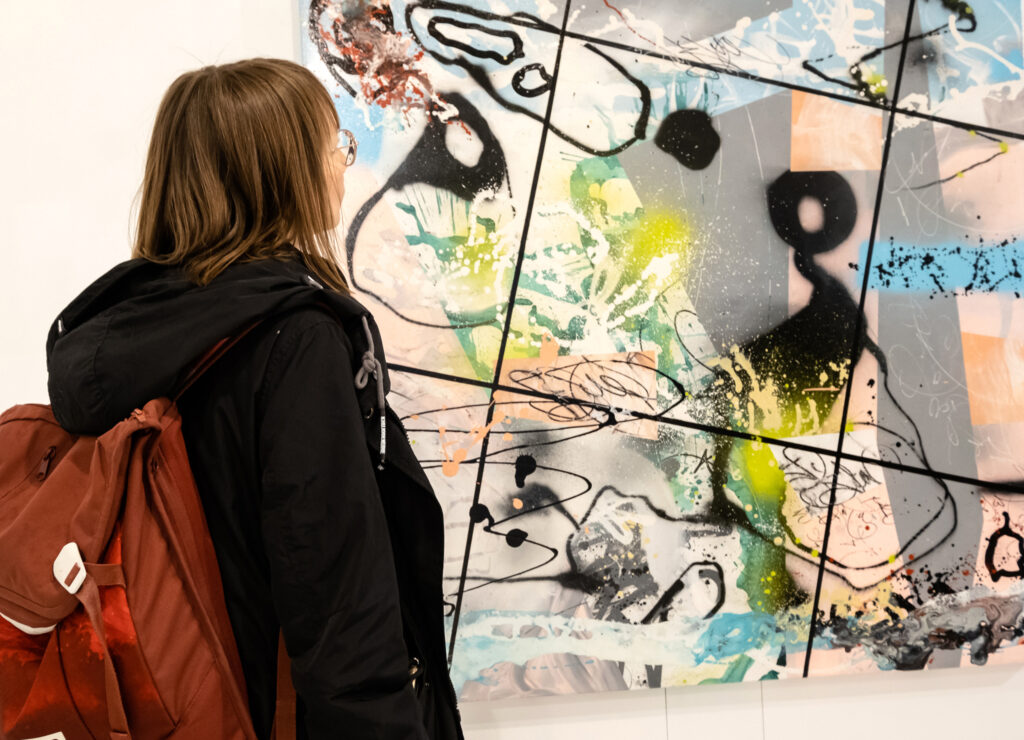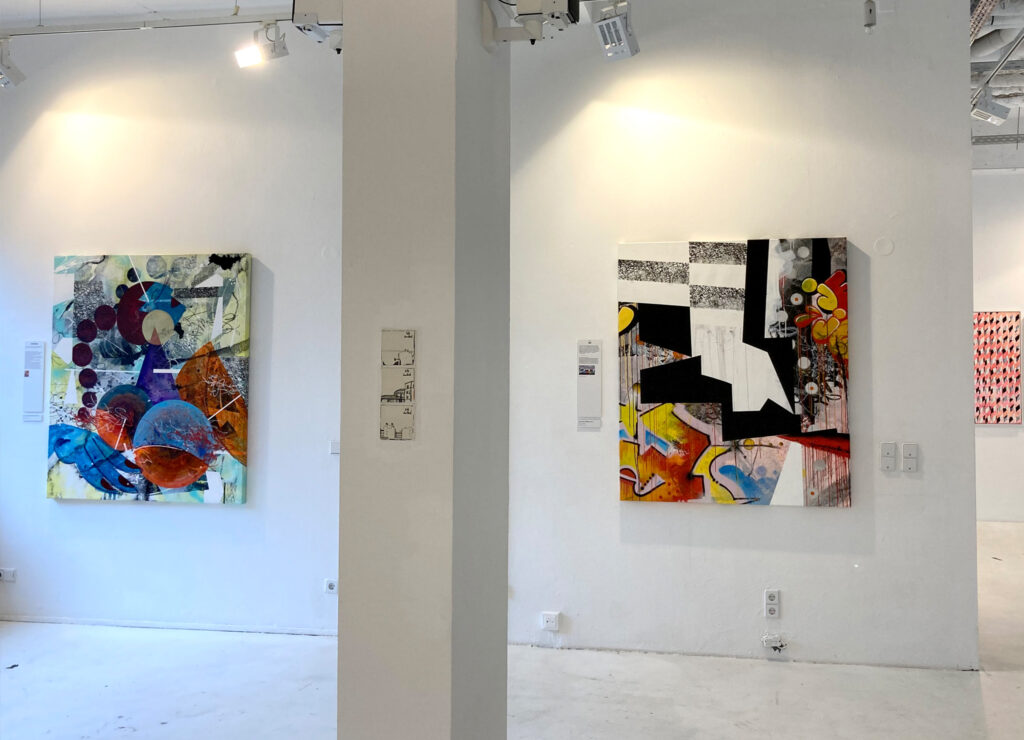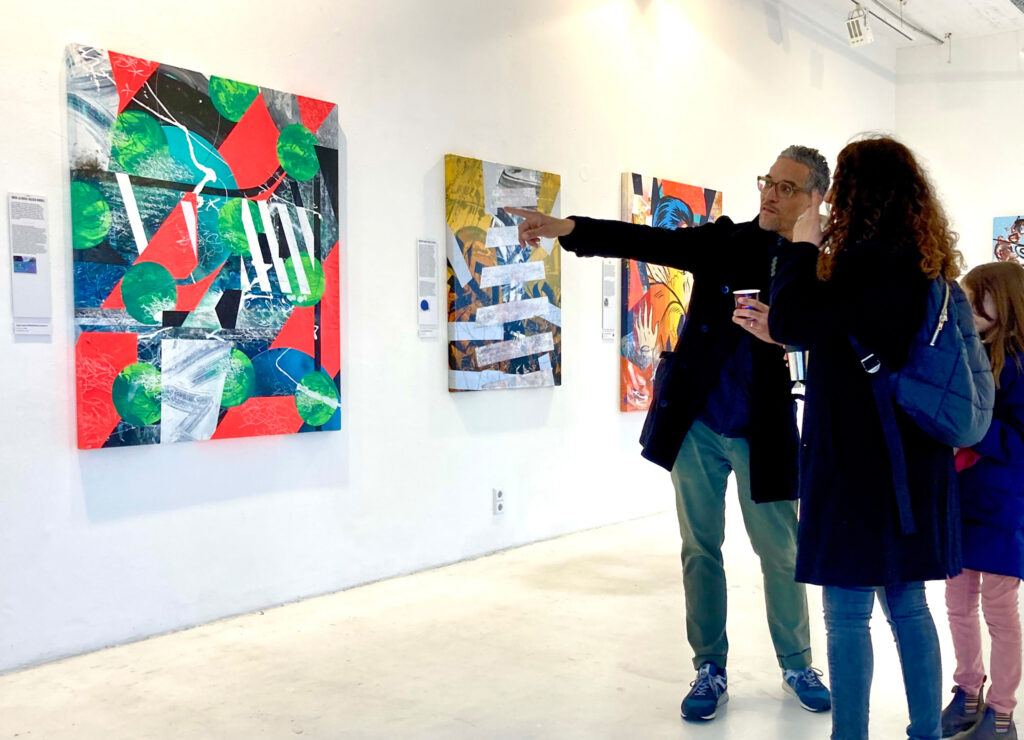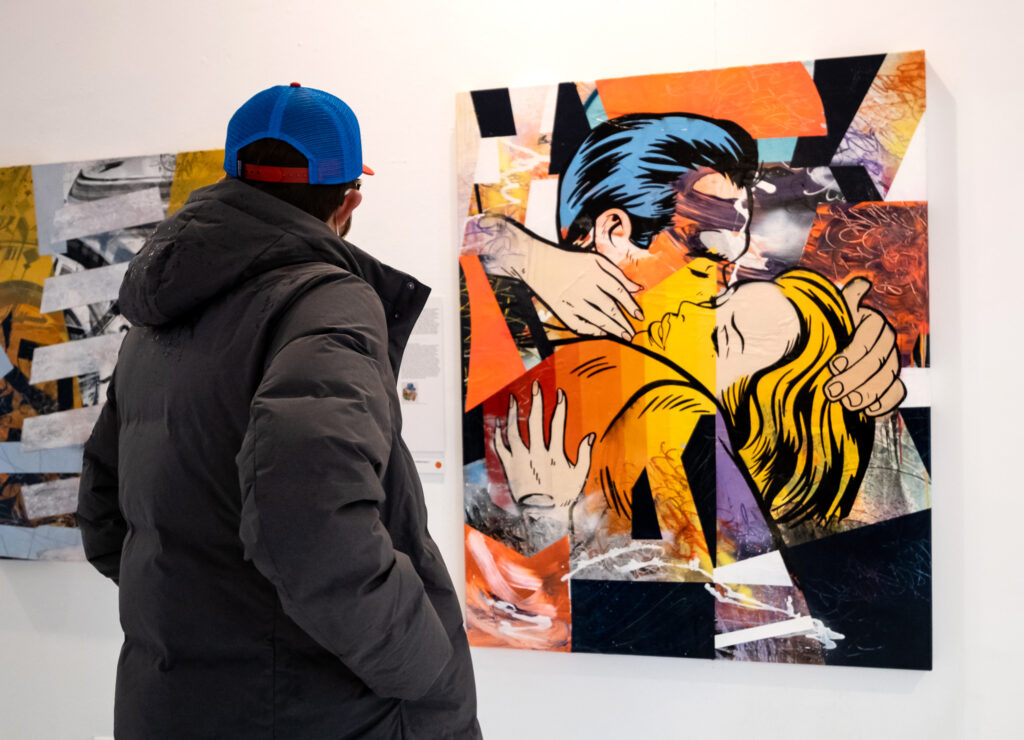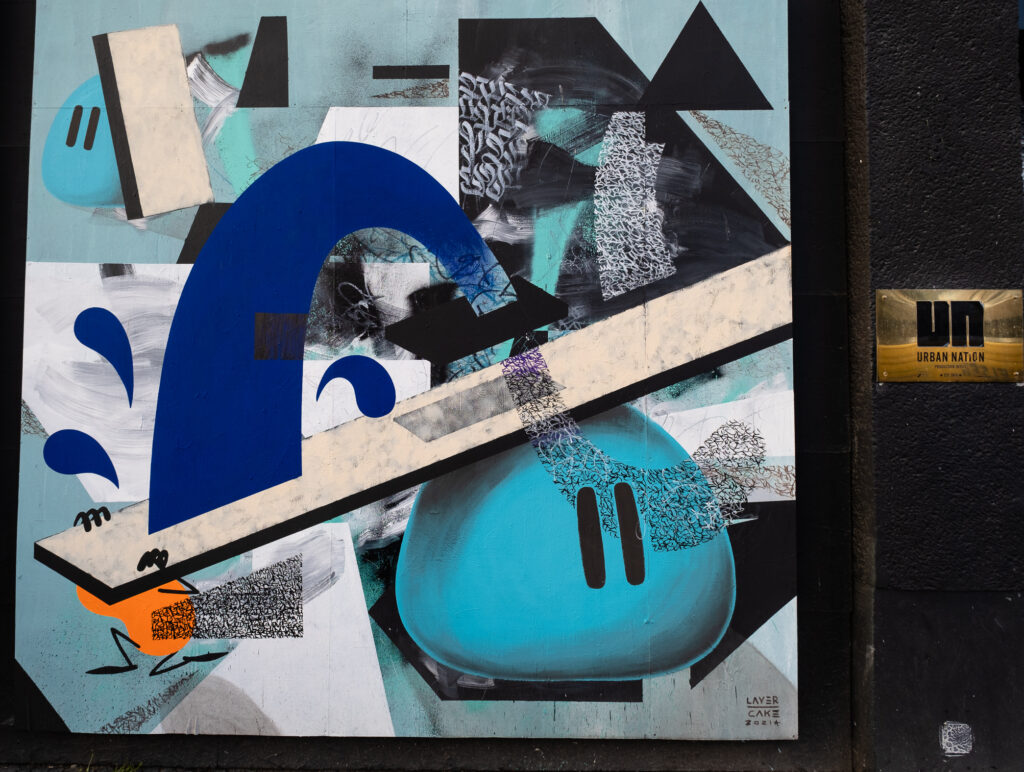 "The Versus Project 2″, Urban Nation, Berlin, 2022
In this project we expand our "Going over" concept and invite guest artists with whom we work together on a painting.
The paintings will be on display at Urban Nation Berlin until the end of July 2022.
Participating artists: Dave the Chimp (UK), Zepha (FR), Bust (SUI), Bisco Smith (USA), Egs (FN), Mick la Rock (NL), Jake (NL), Chaz Bojorquez (USA, Usugrow (JP), Imaone (JP), Mambo (FR), Mina (GER)
Shortly before the opening we also painted a VERSUS wall with fellow artist Dave the Chimp (last photo)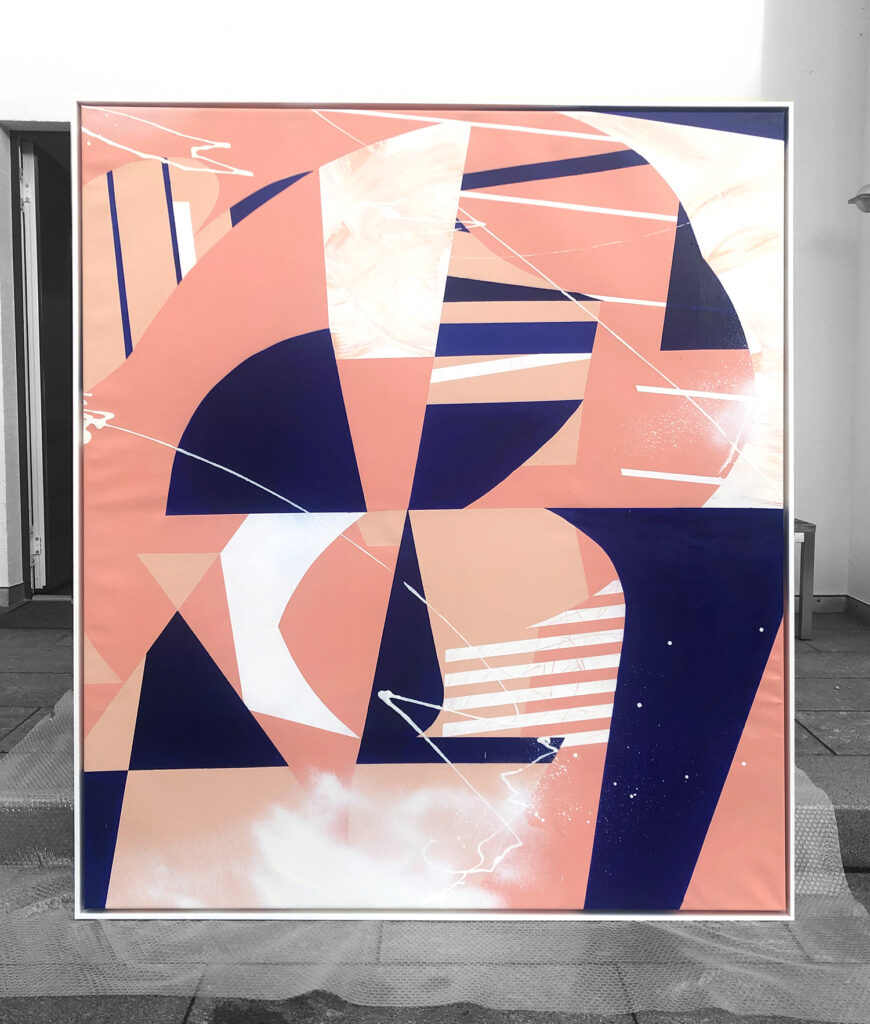 "From Here On In", 140 x 140cm, mixed media on canvas, framed, 2021. Sold.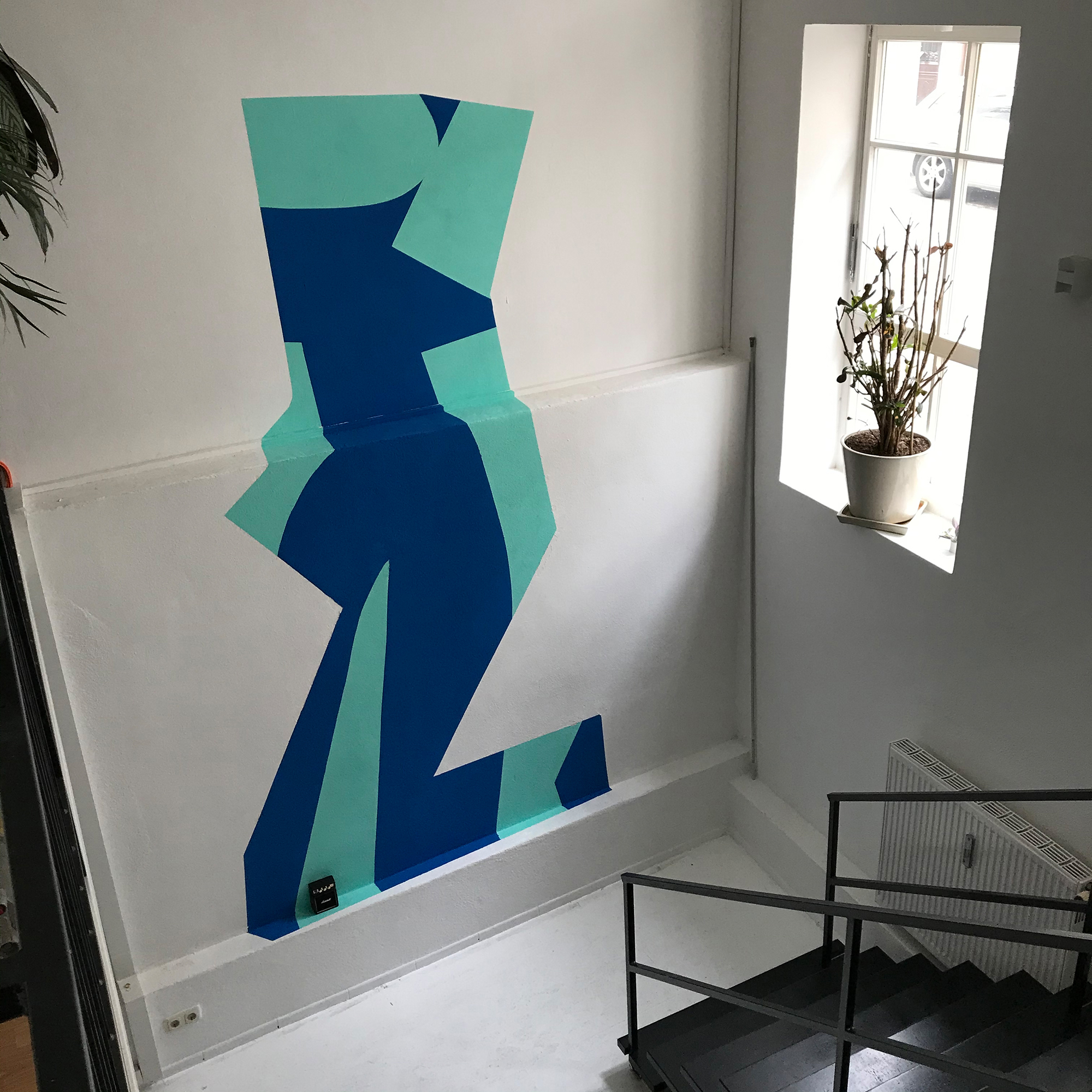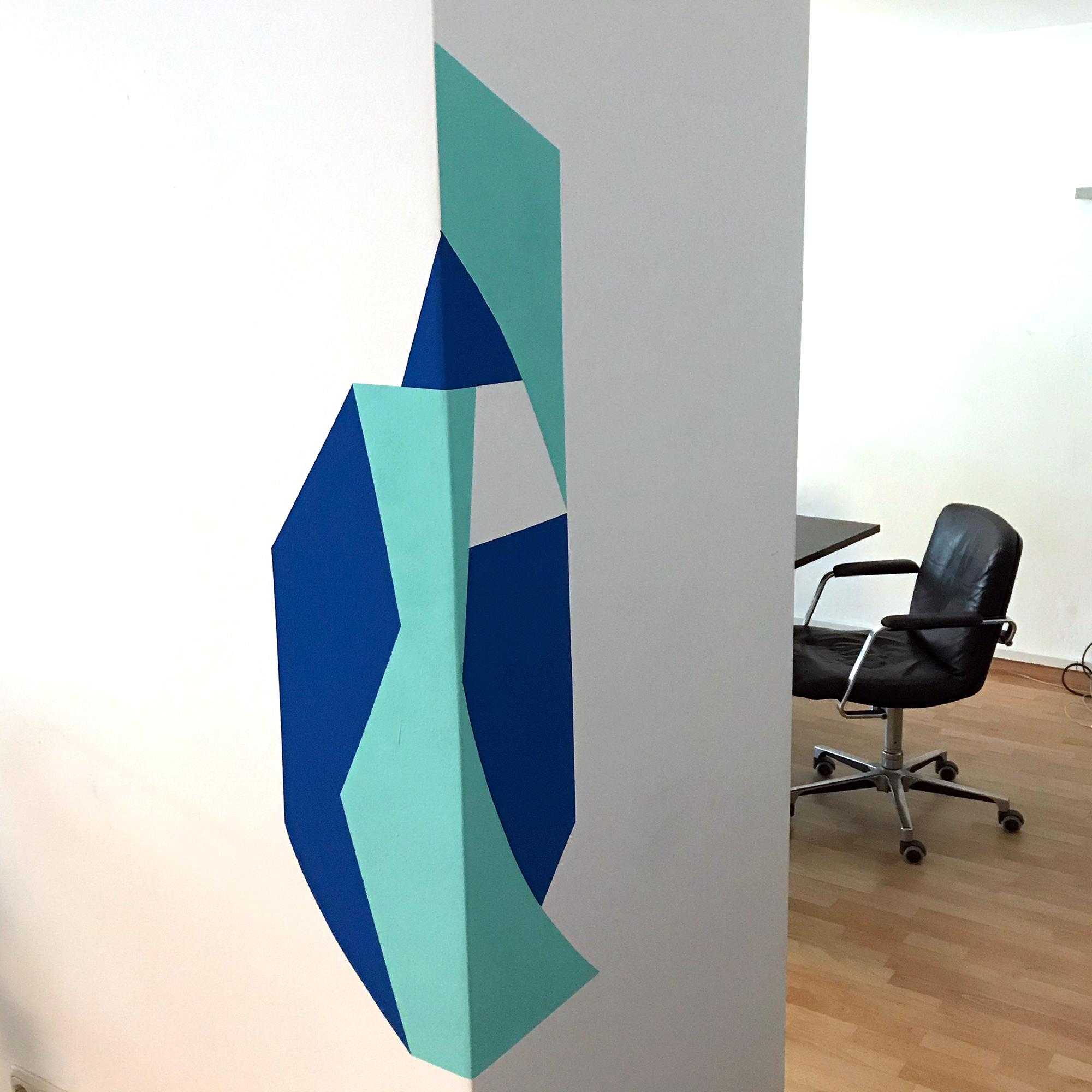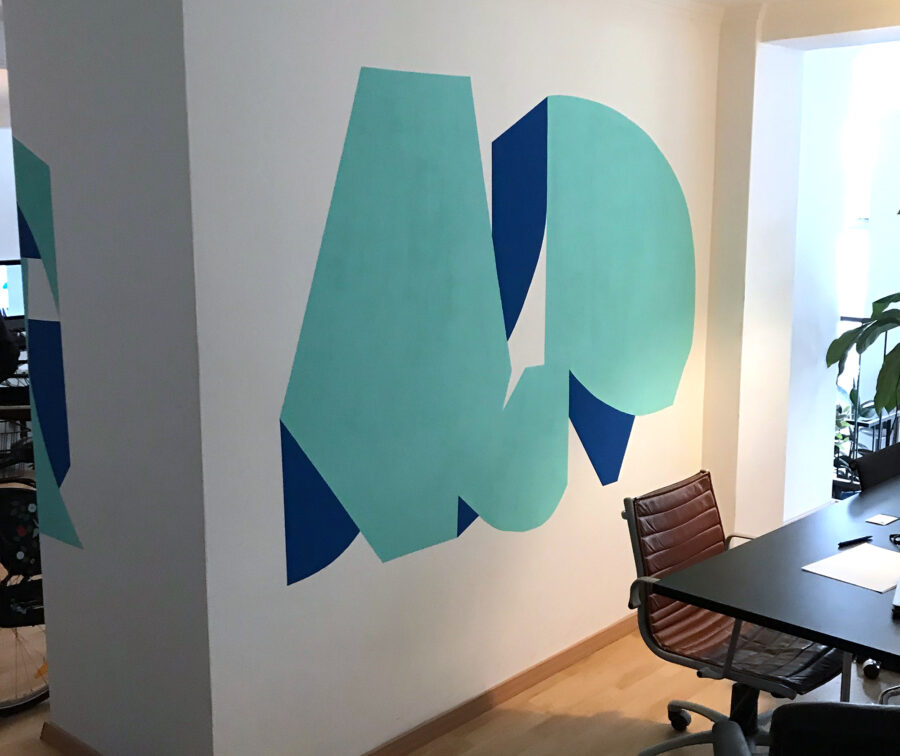 Mural at Studio Seidel office in Munich, 2021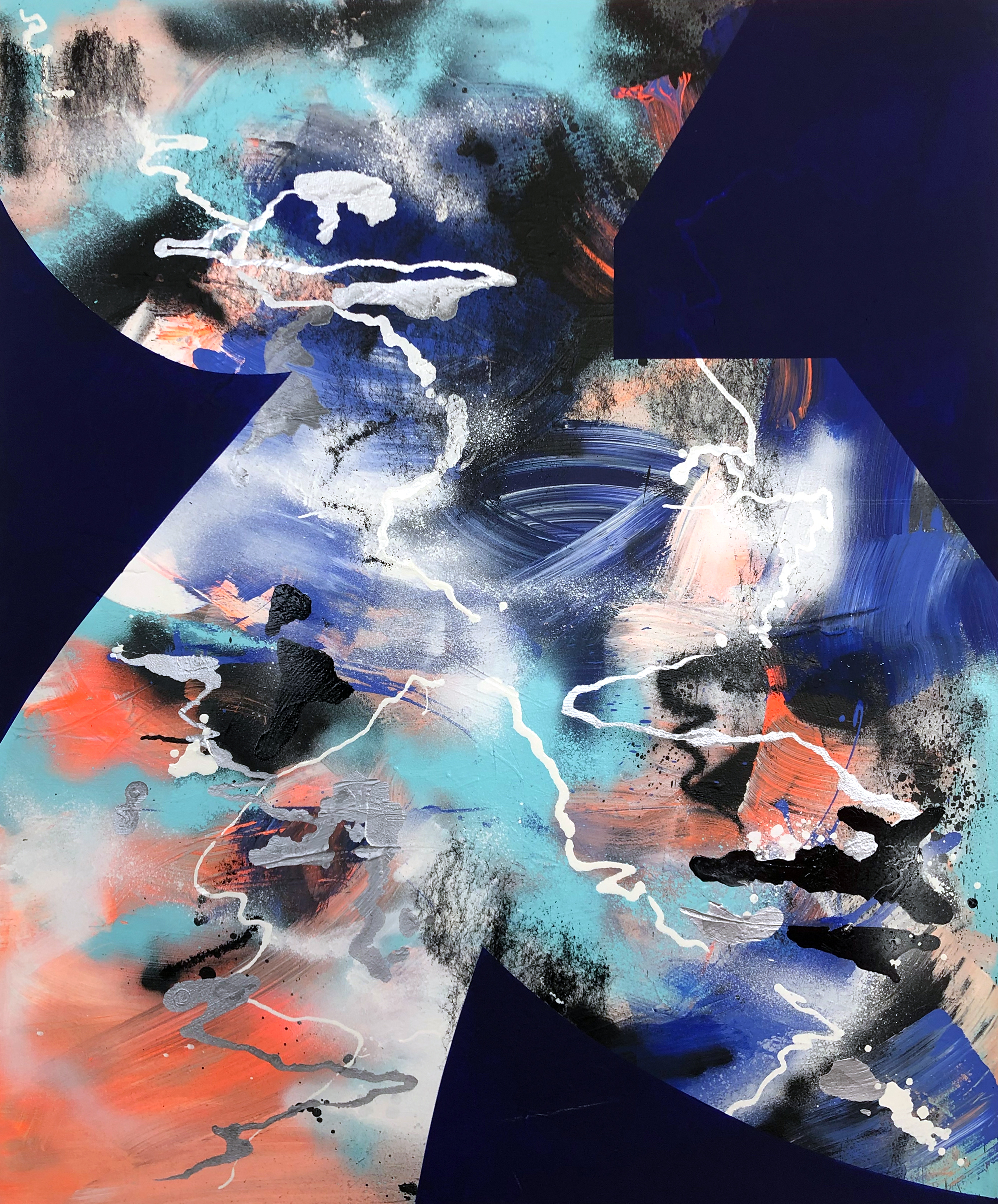 "Yeah we know" 120 x 80cm, mixed media on canvas, 2022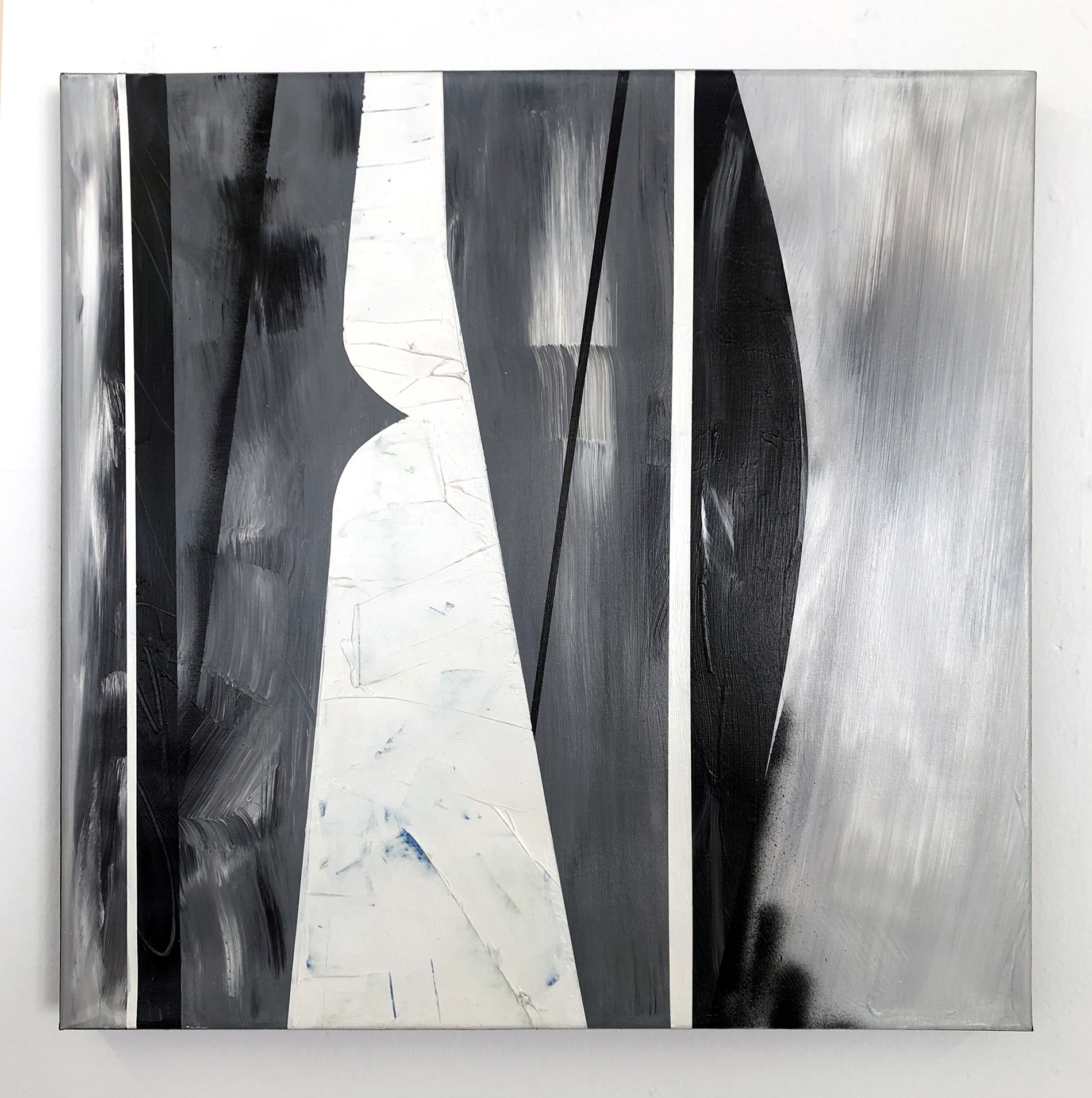 "The Wagon" 50 x 50cm, mixed media on canvas, 2021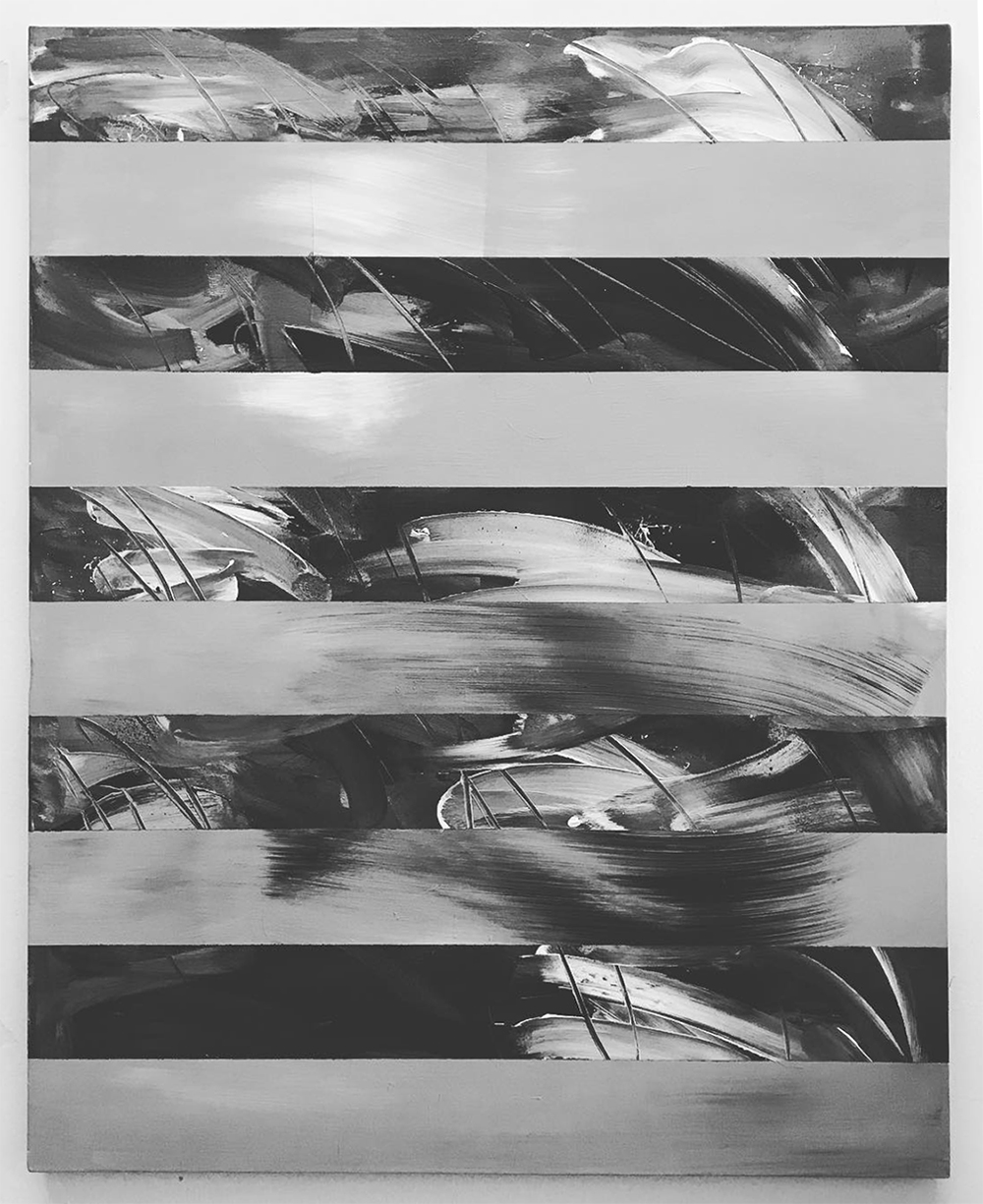 "Strangers" 80 x 100cm, mixed media on canvas, 2020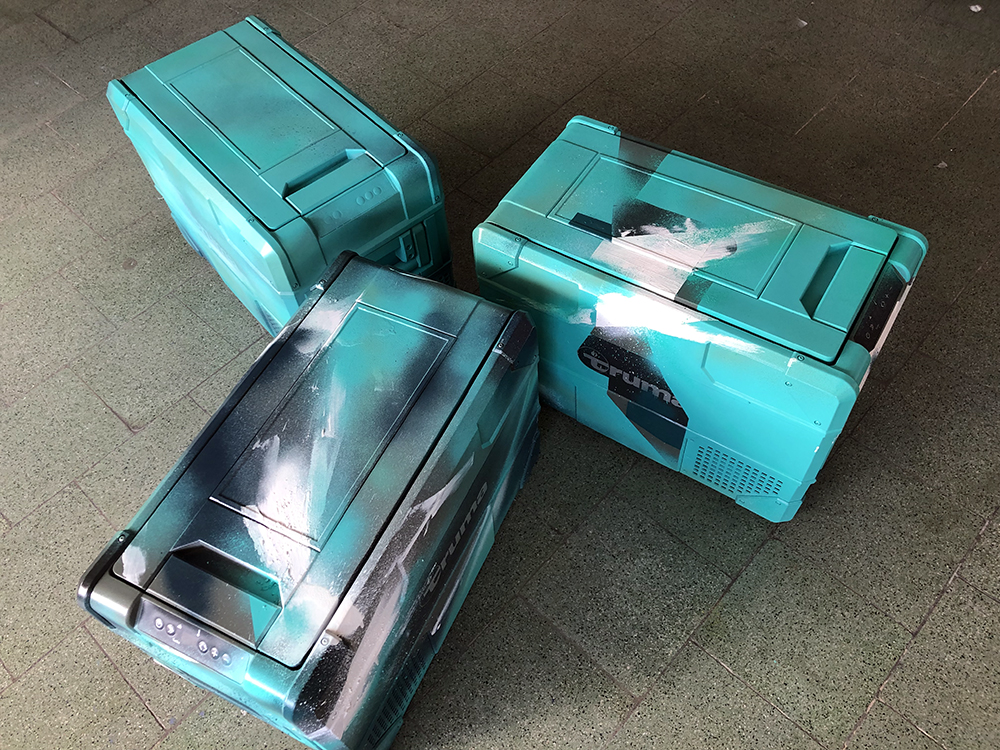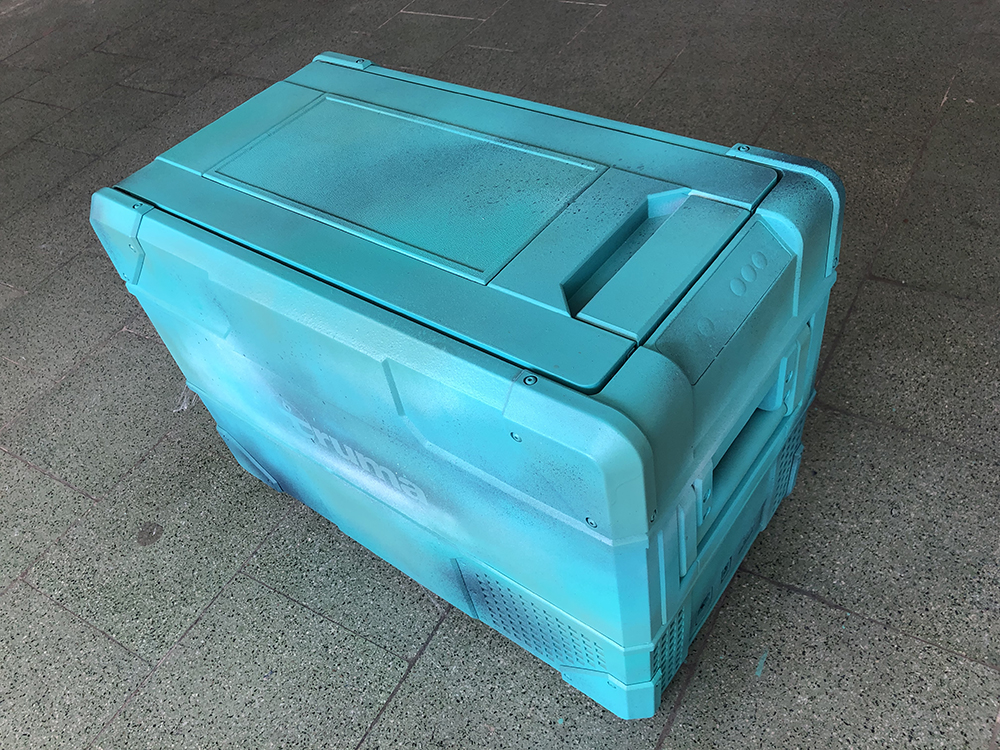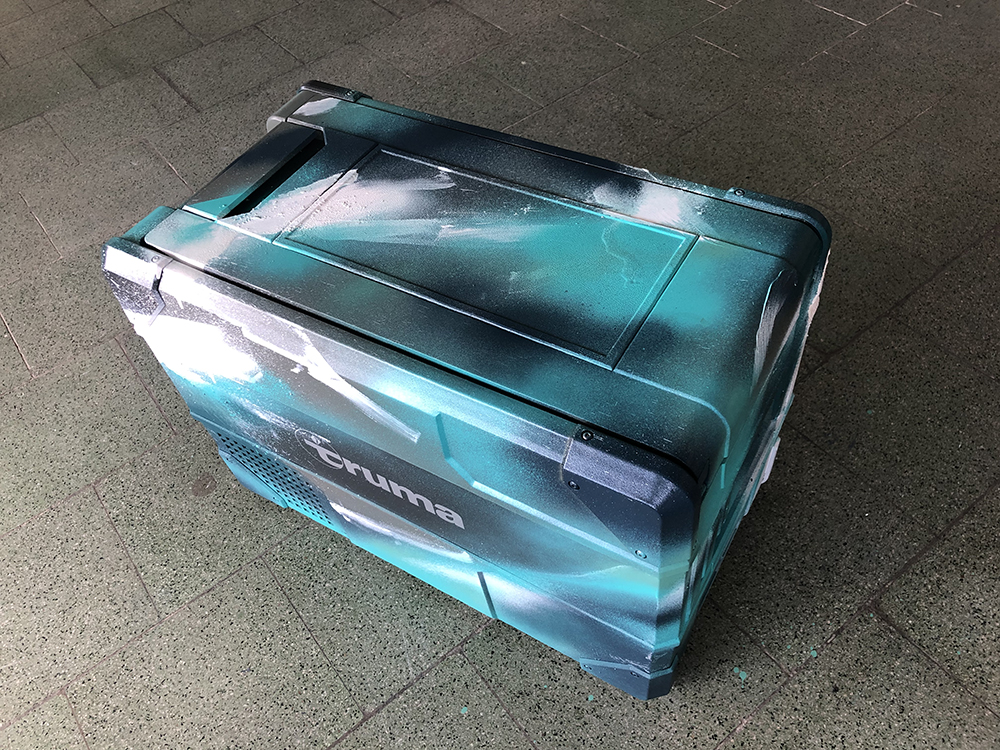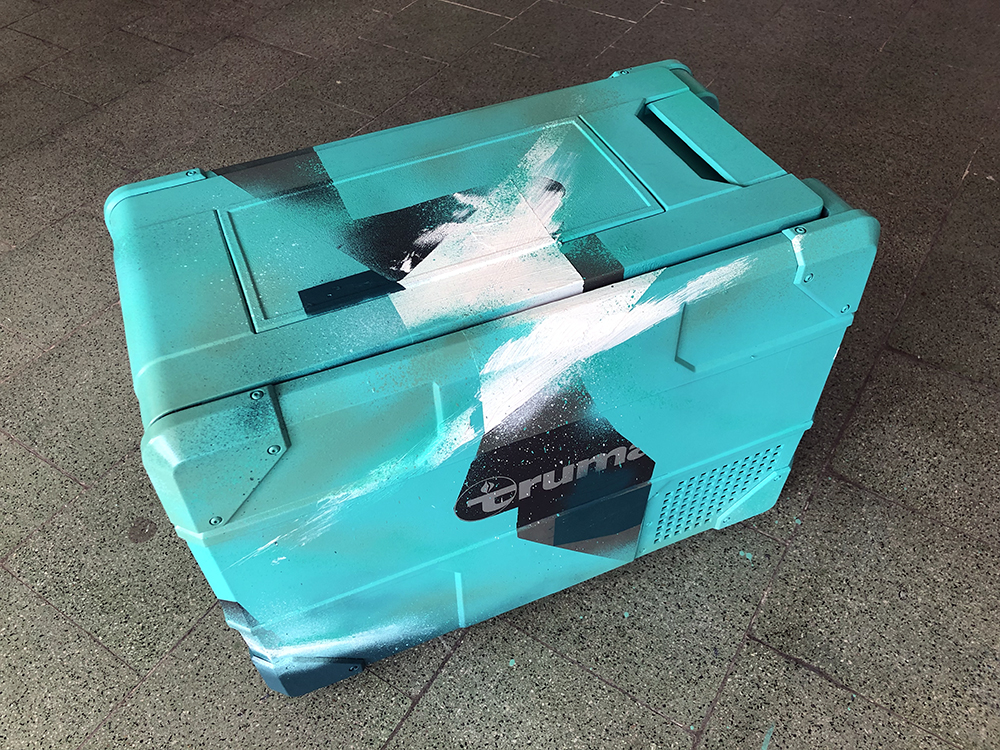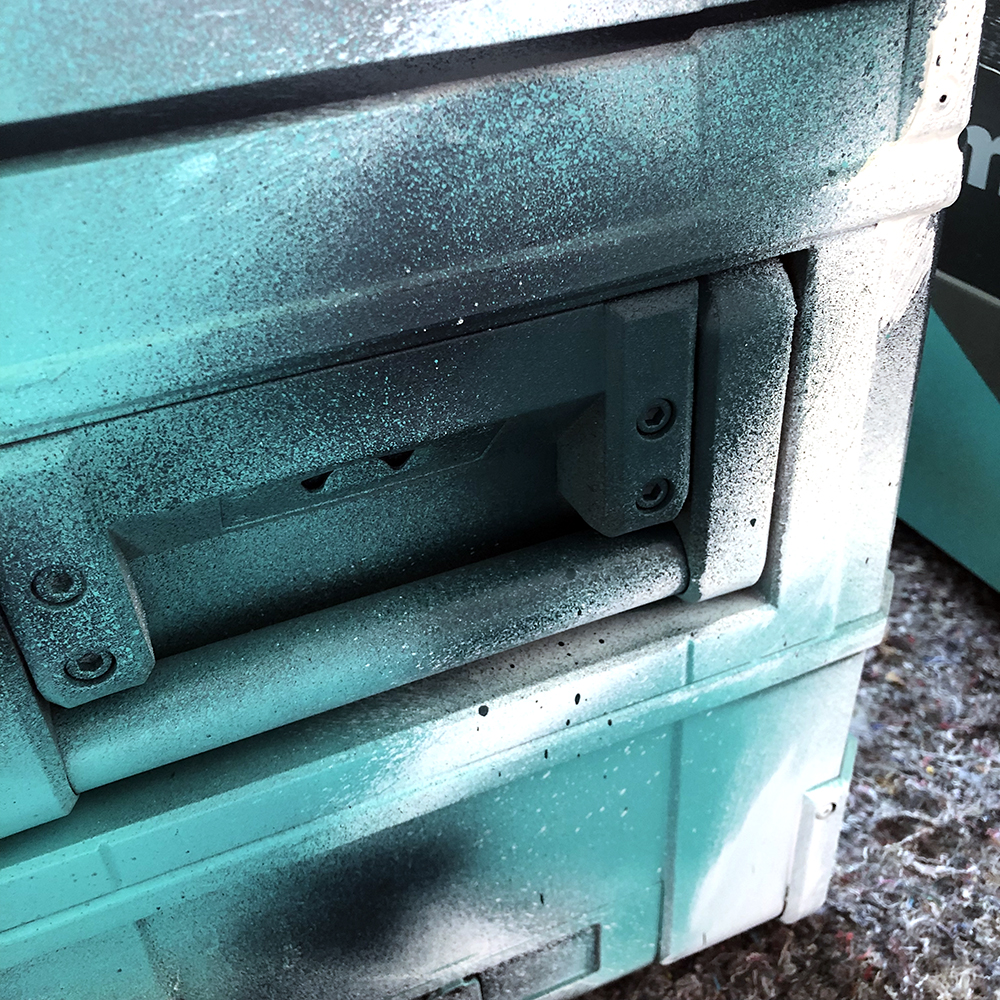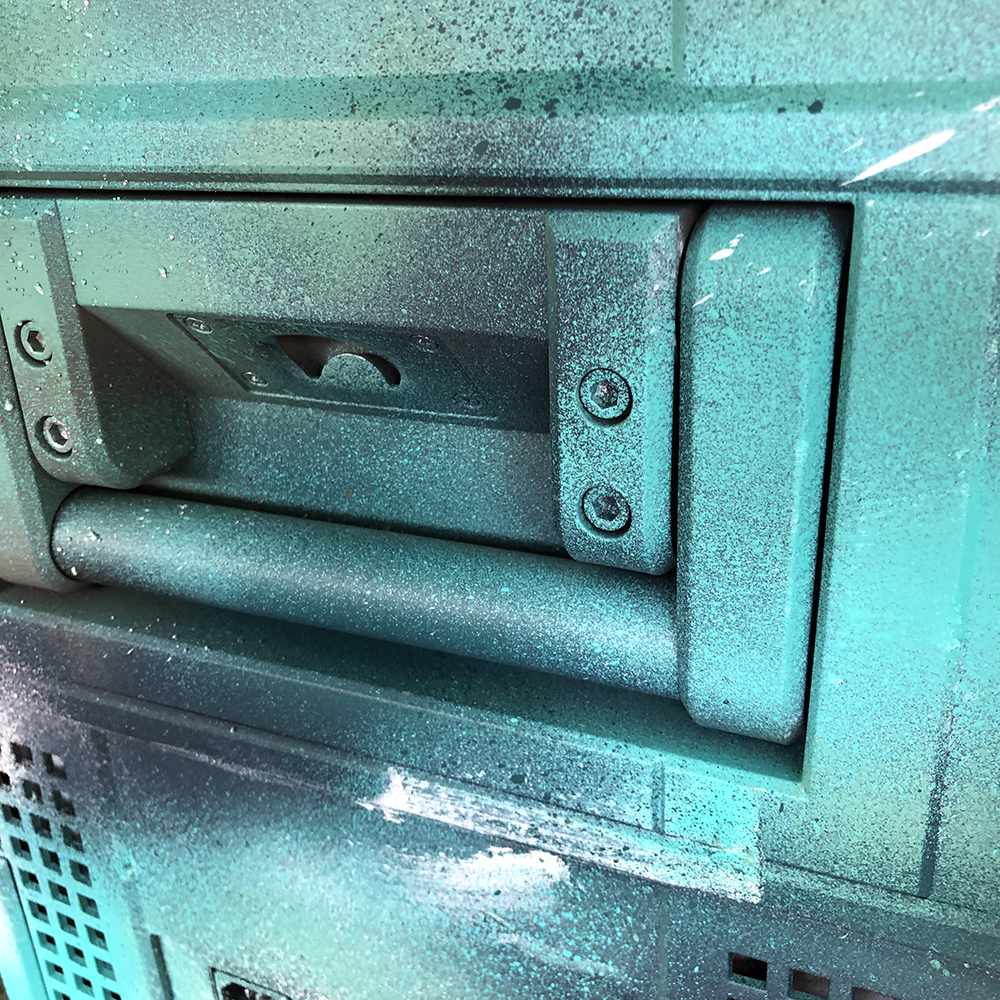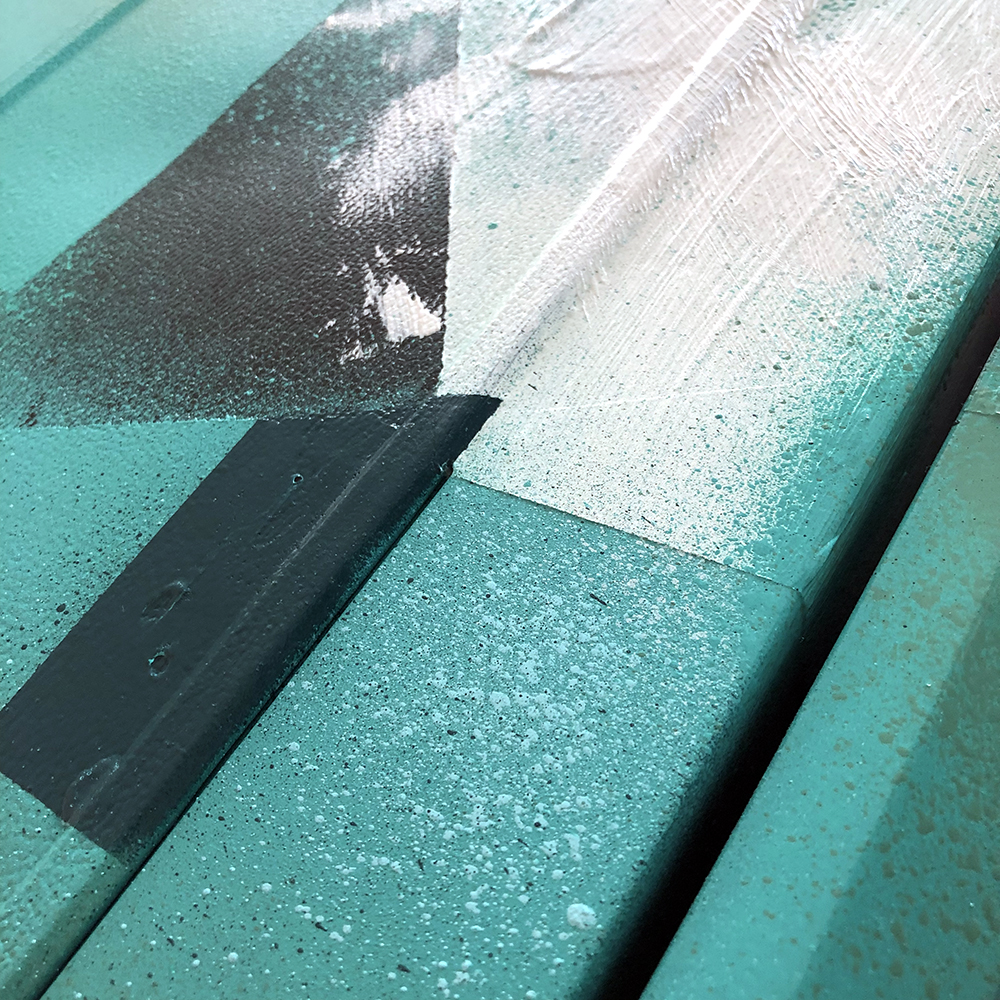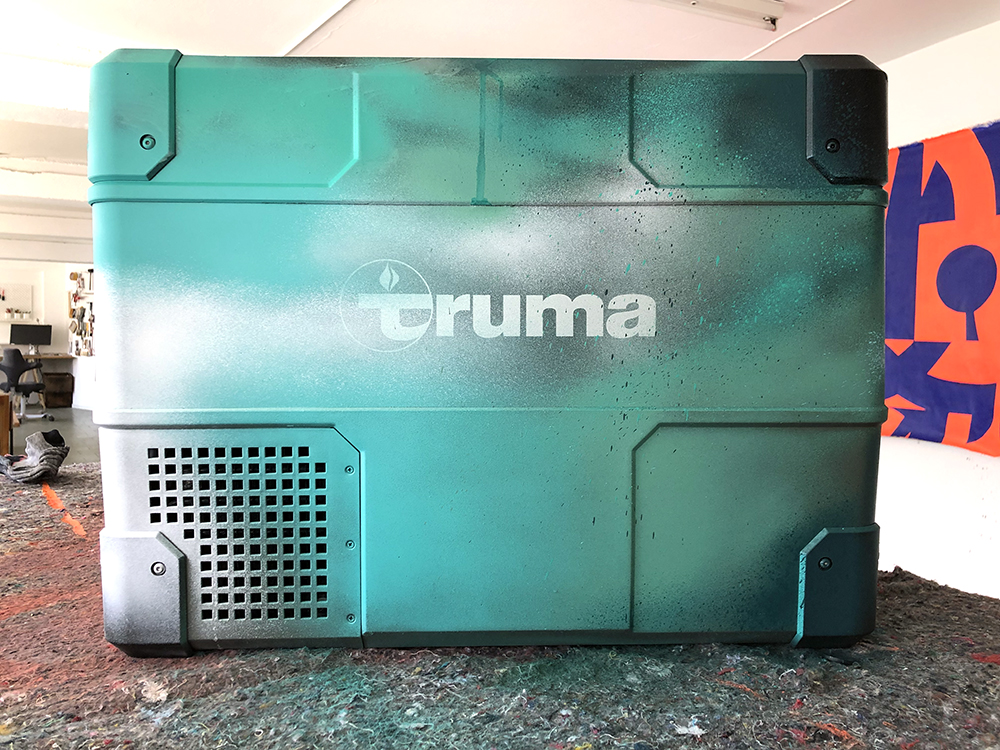 Artist collaboration with Truma Cooler. Spraypaint, acrylic paint. 2021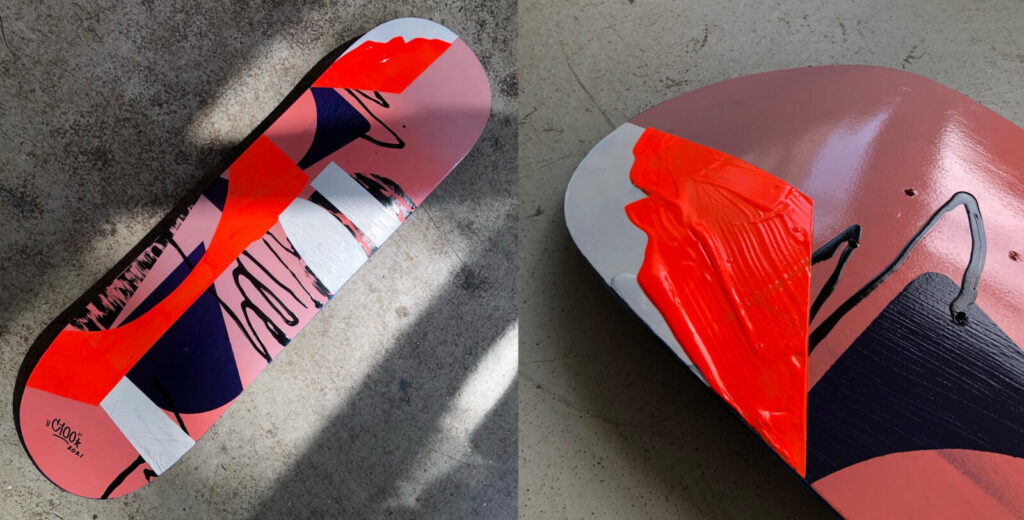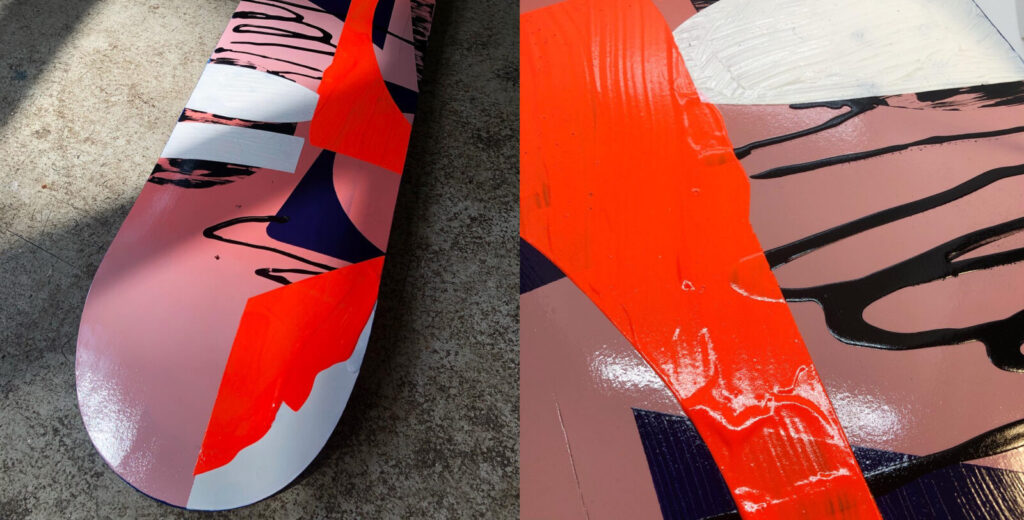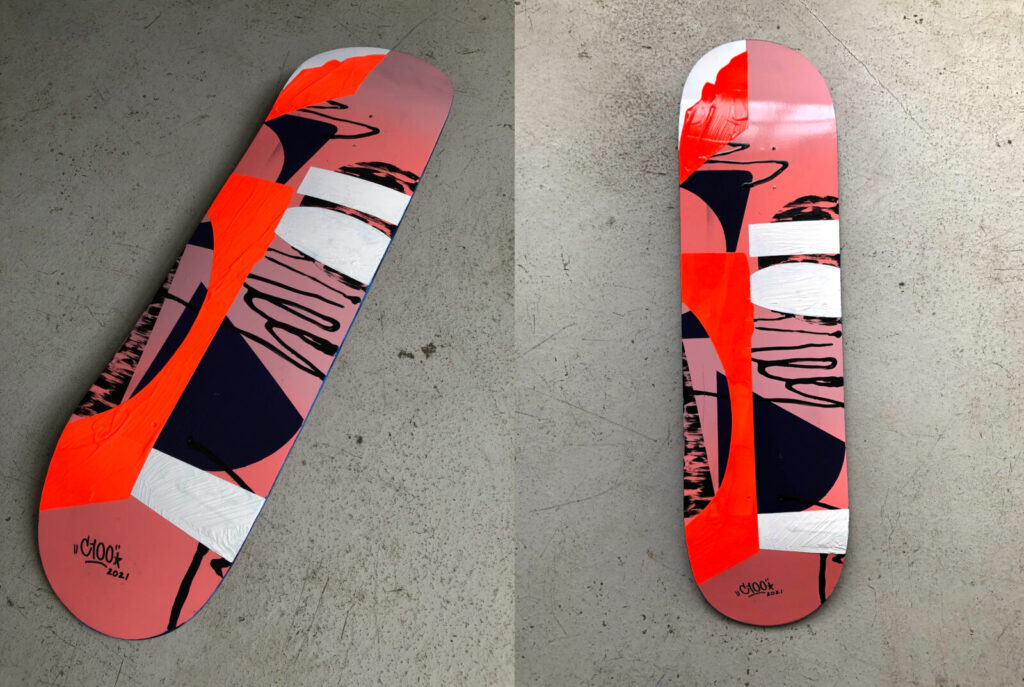 Commissioned artwork on a skateboard deck.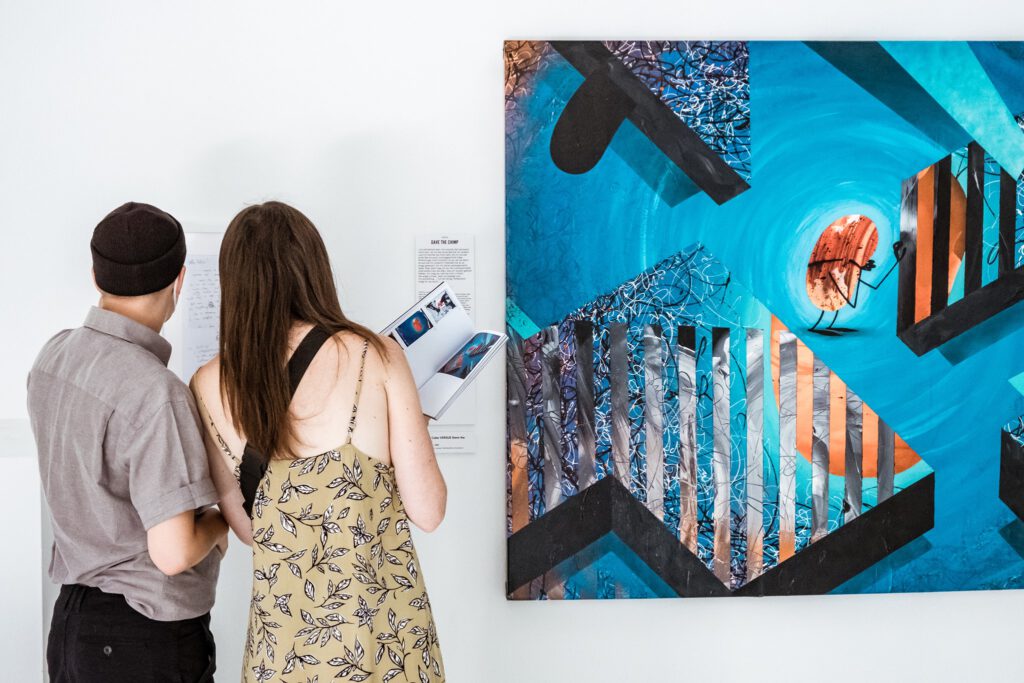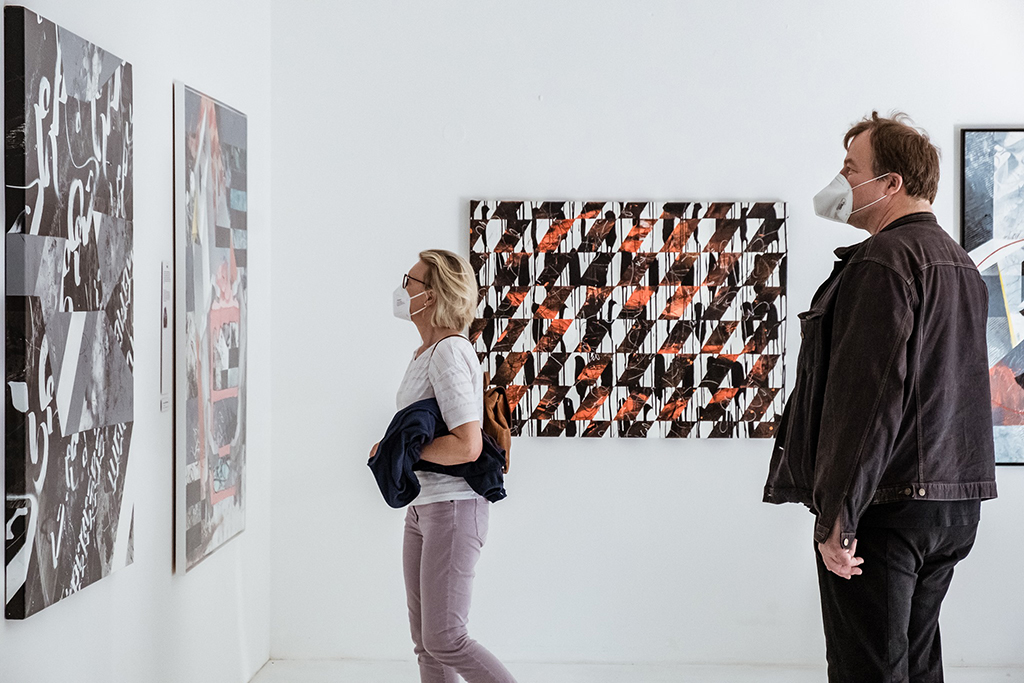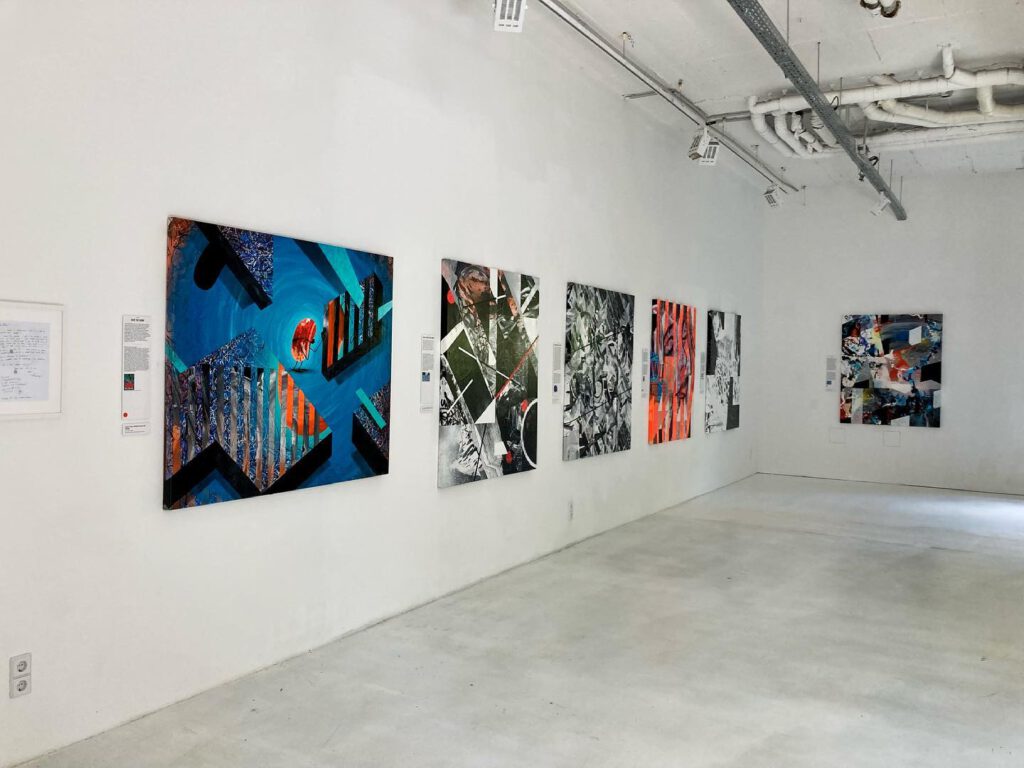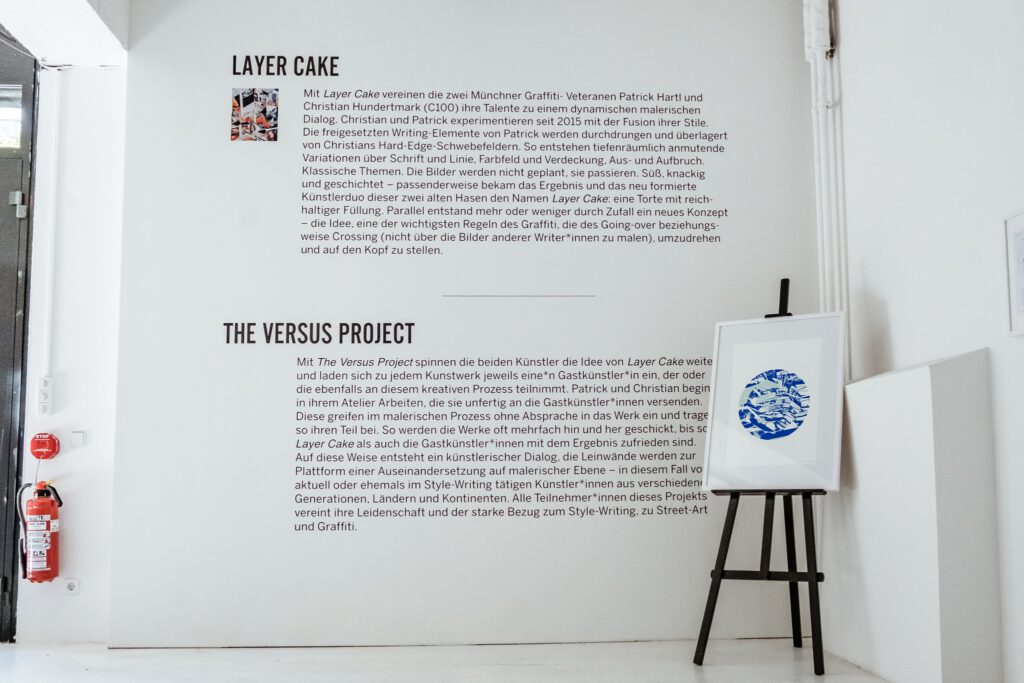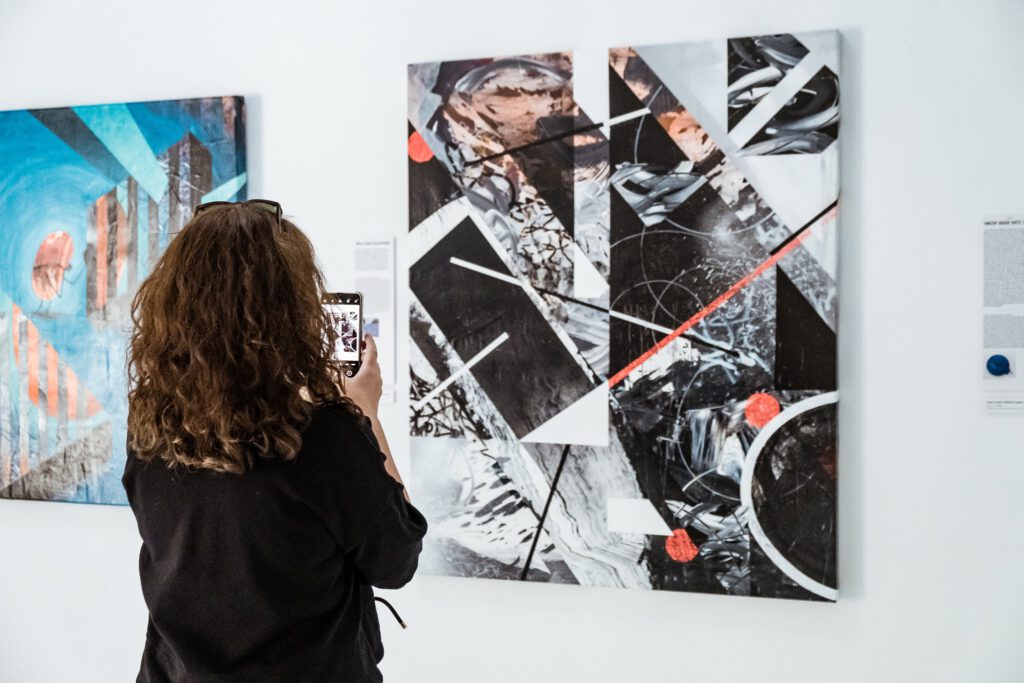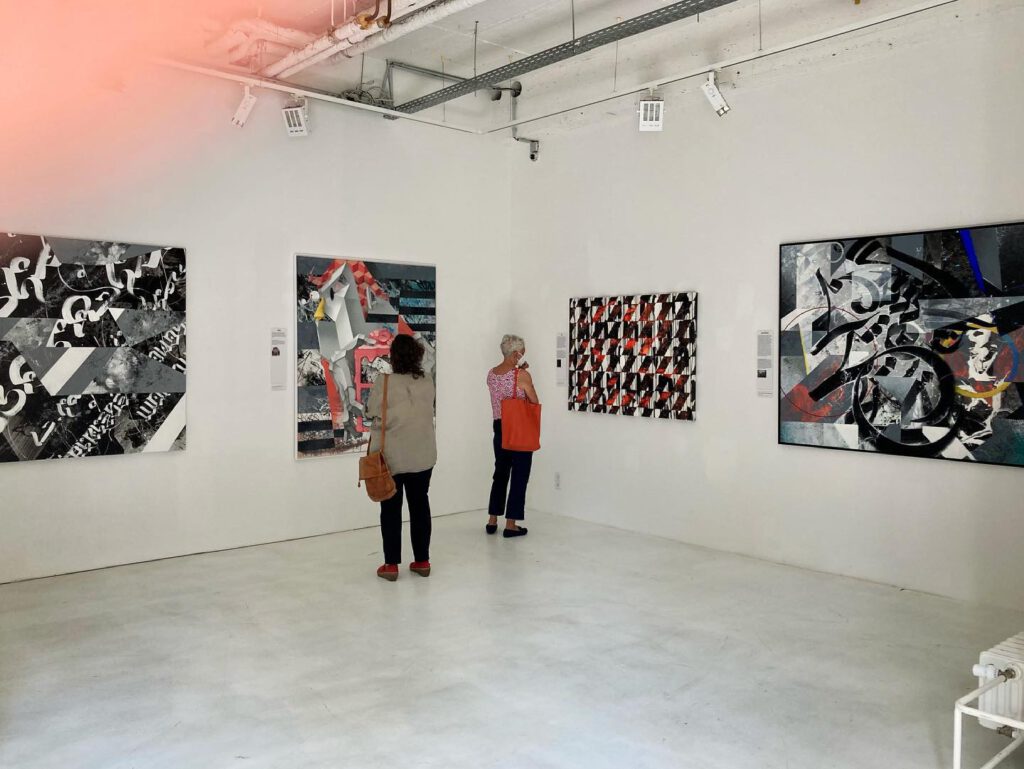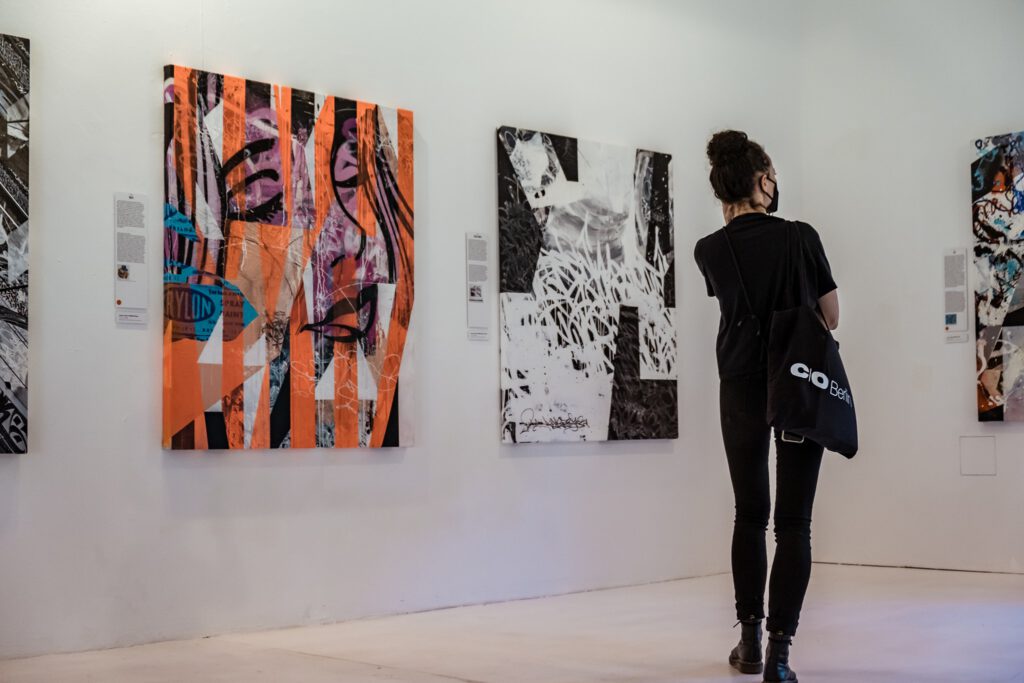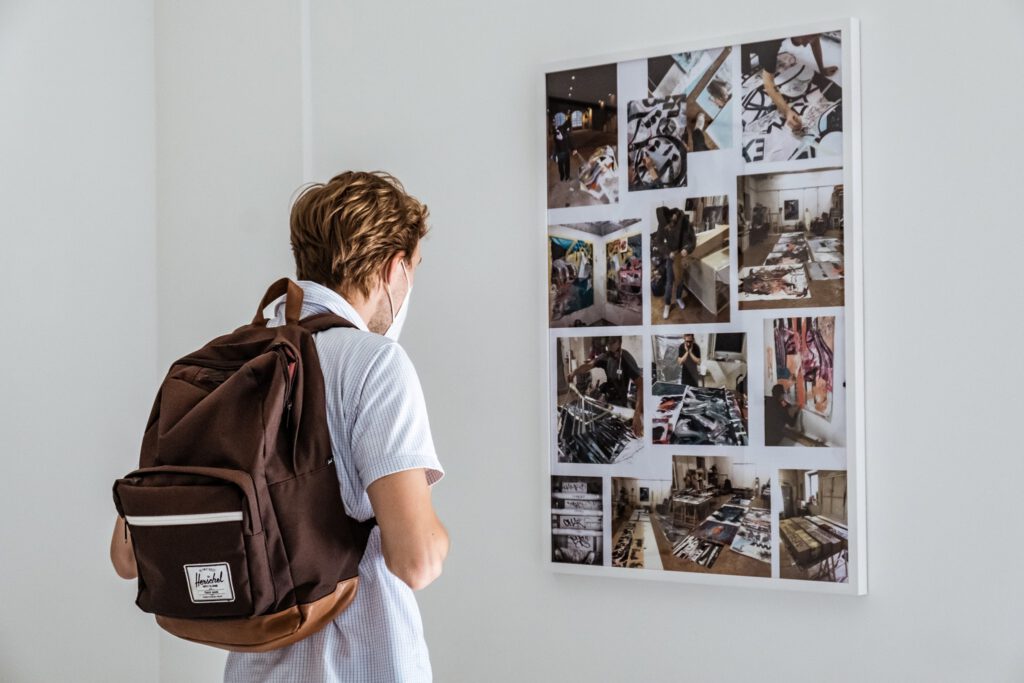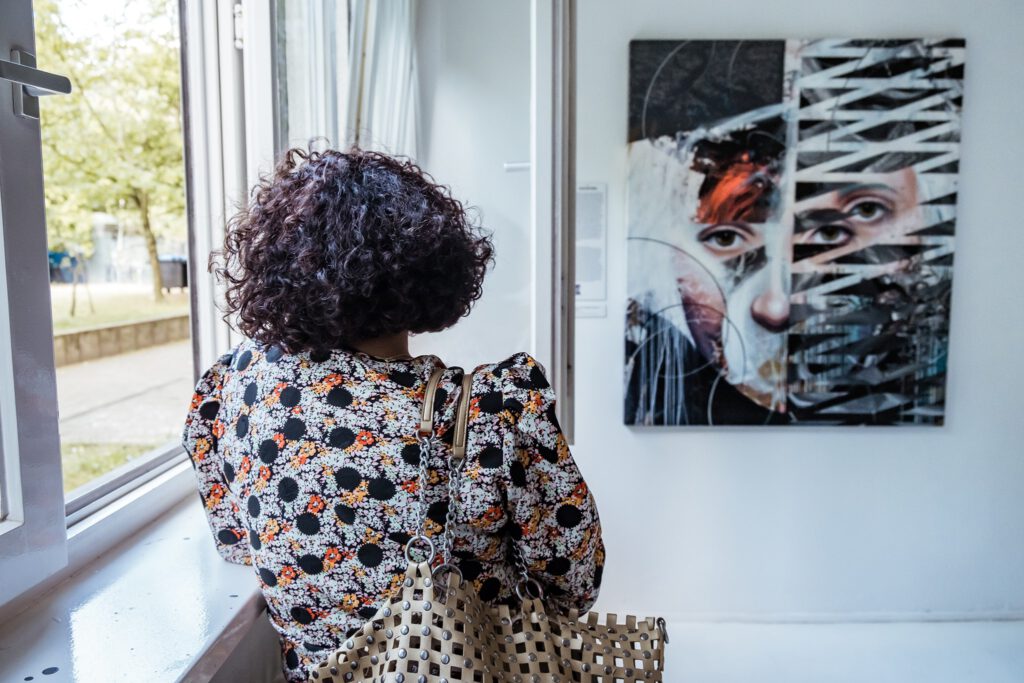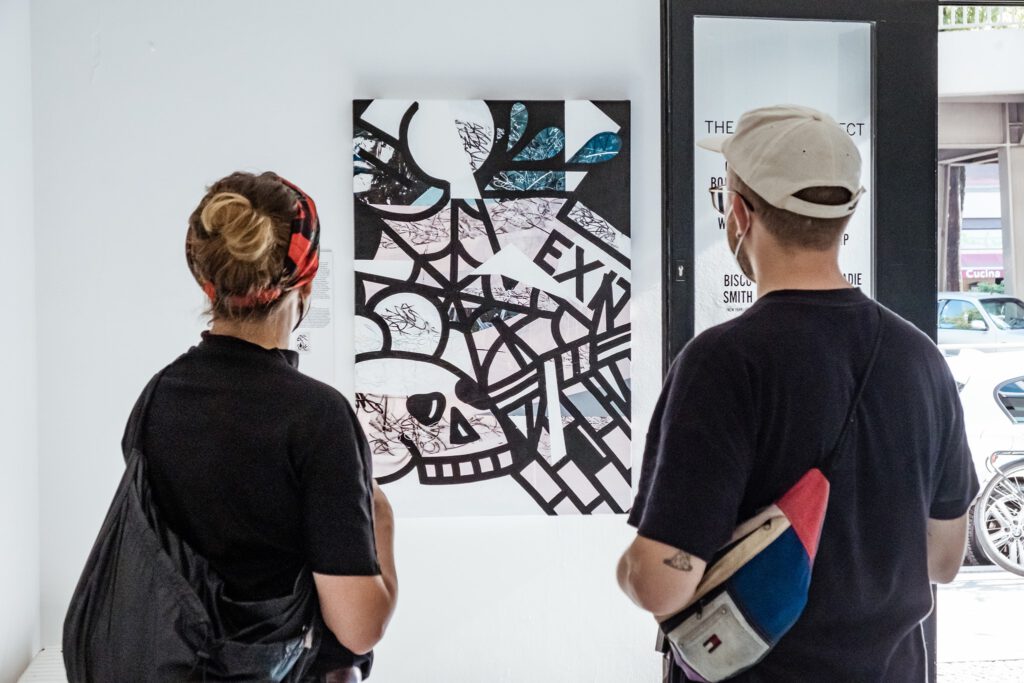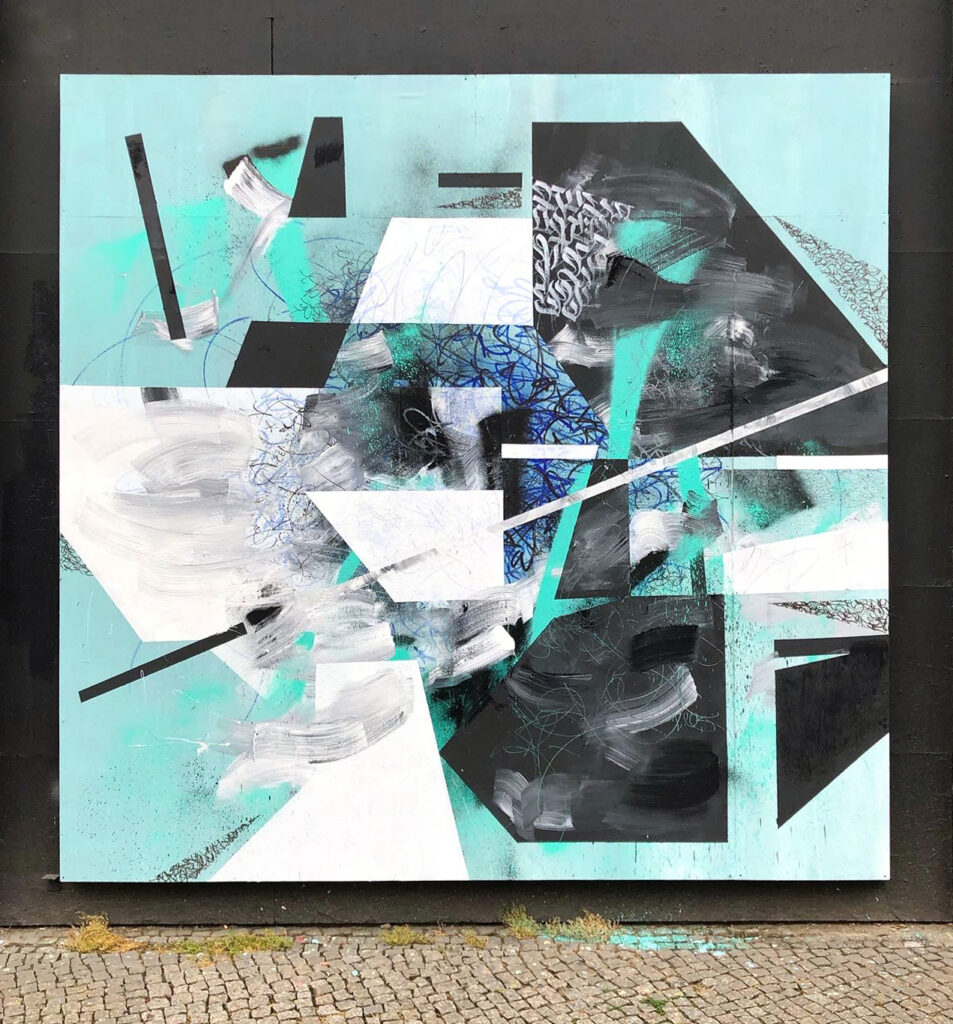 "The Versus Show", Urban Nation, Berlin, 2021
Showcasing works with fellow artists: Dave the Chimp (UK), Zepha (FR), Bust (SUI), Bisco Smith (USA), Egs (FN), Mick la Rock (NL), Jake (NL), Chaz Bojorquez (USA, Usugrow (JP), Imaone (JP), Mambo (FR), Wandal (GER)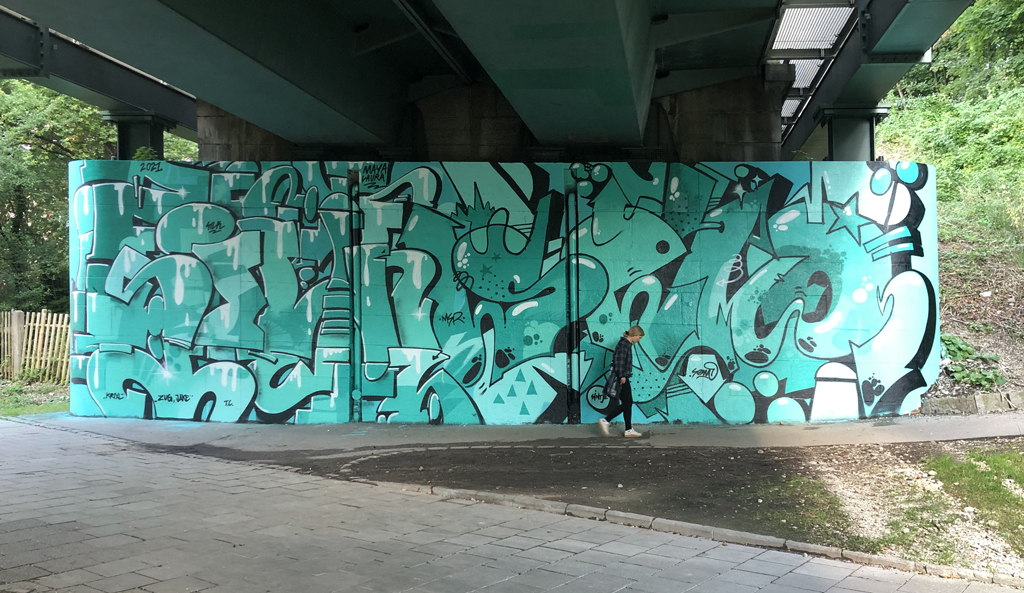 Mural with fellow artist Semo, Munich 2021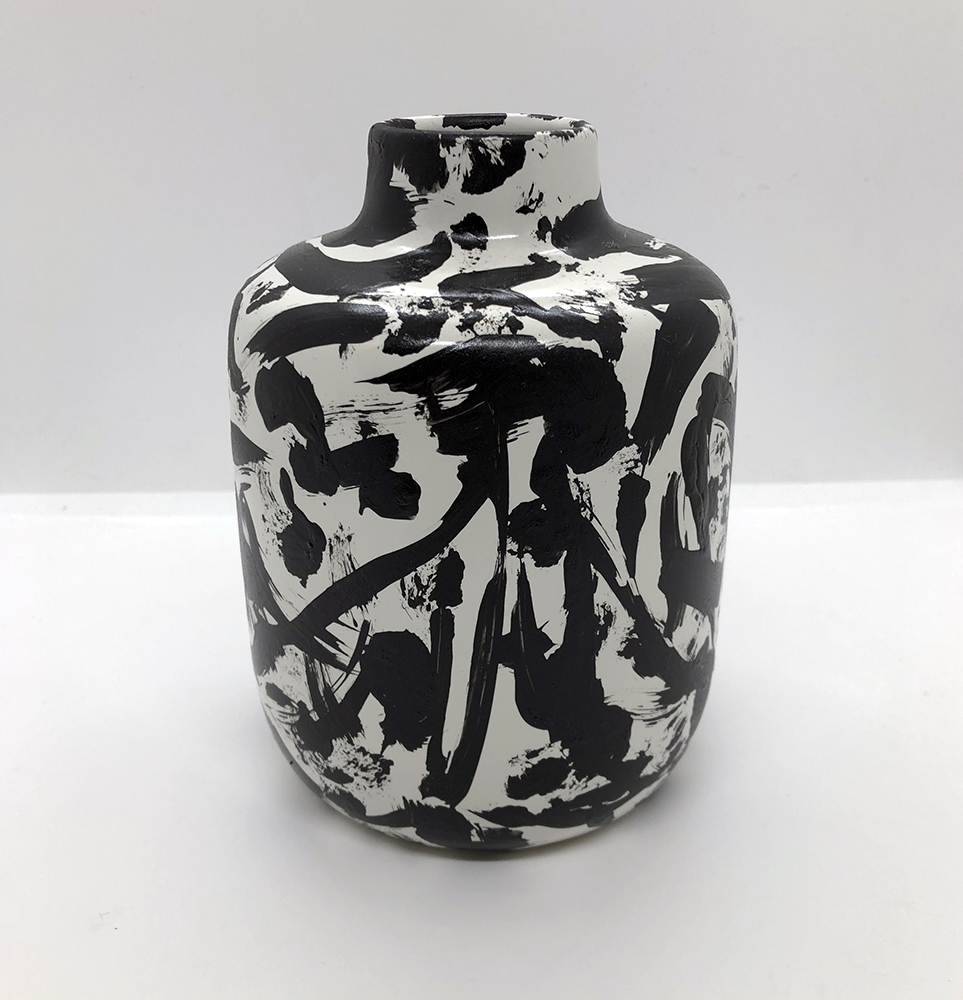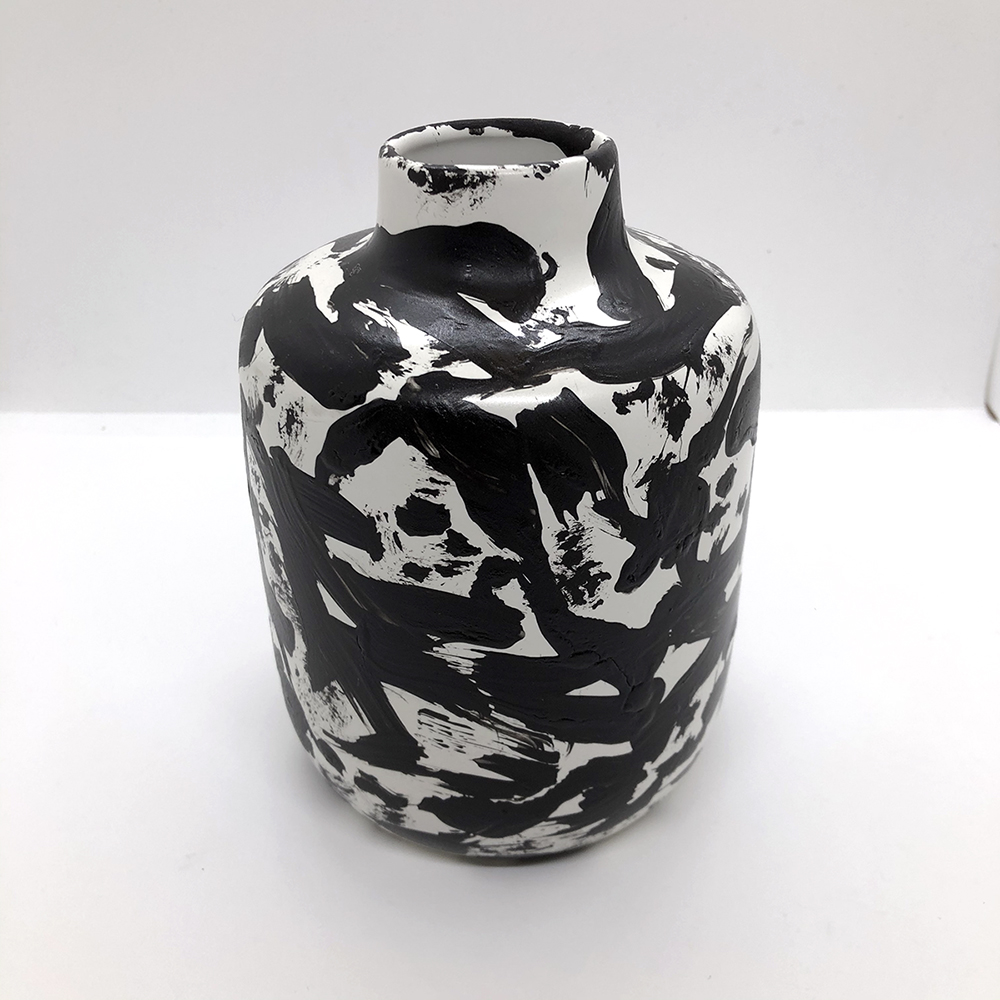 Two painted vases. Acrylic on ceramics. Sold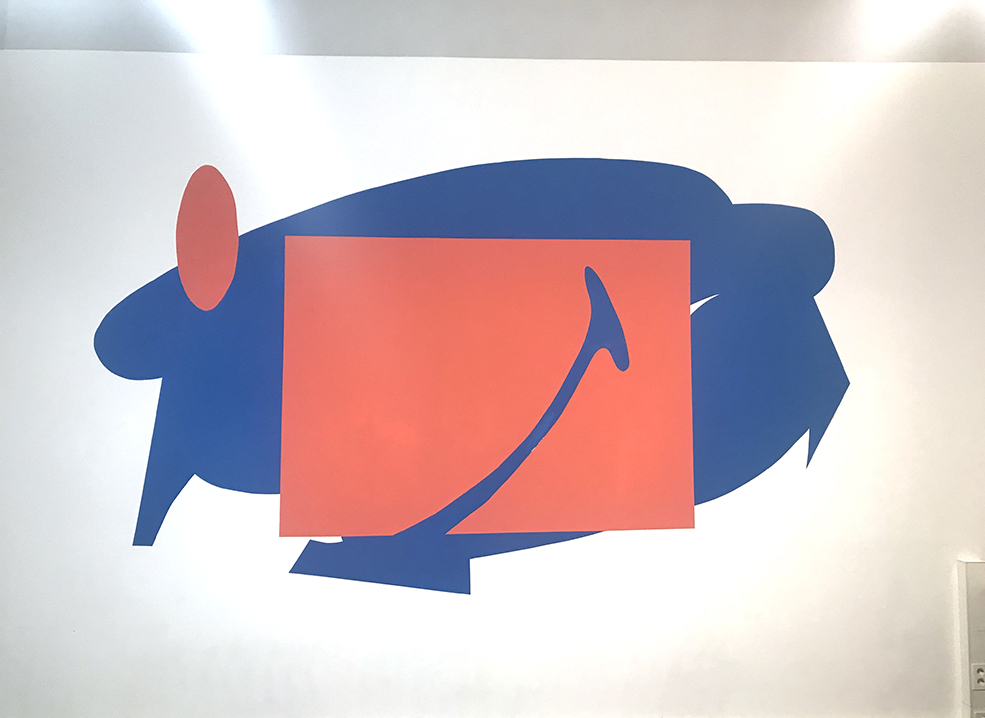 Mural at Mucbook office, Acrylic paint, 2020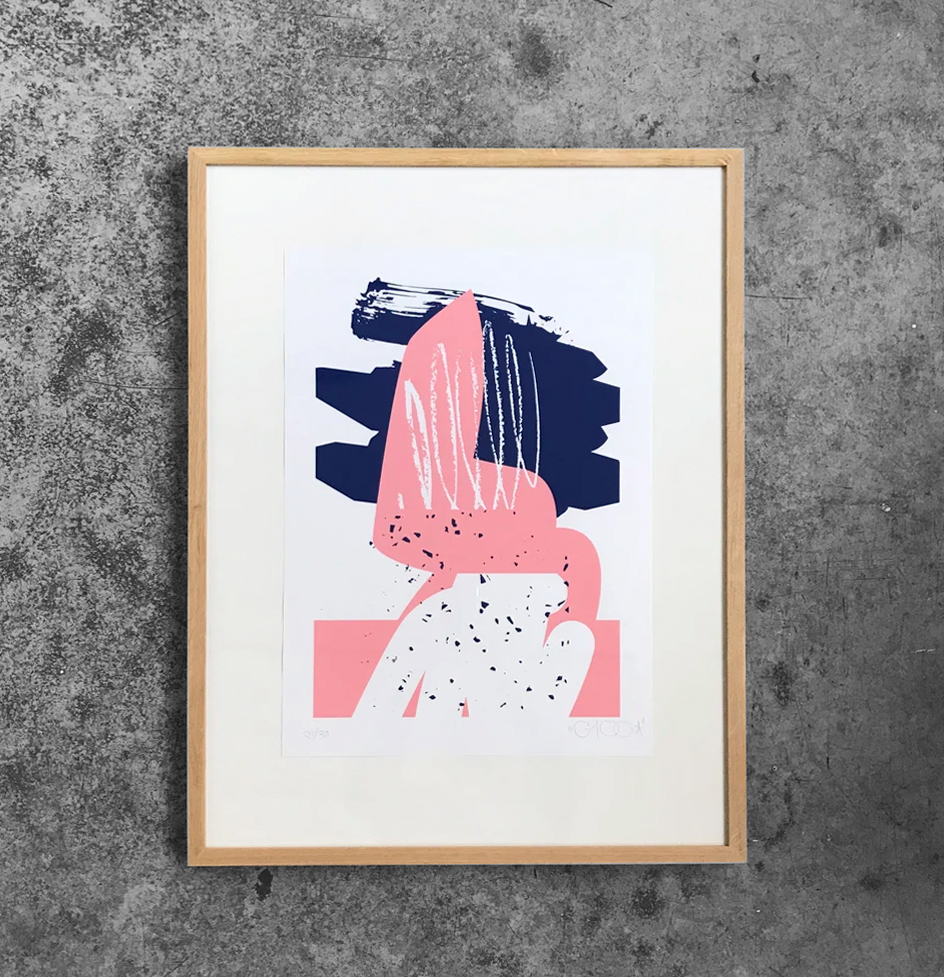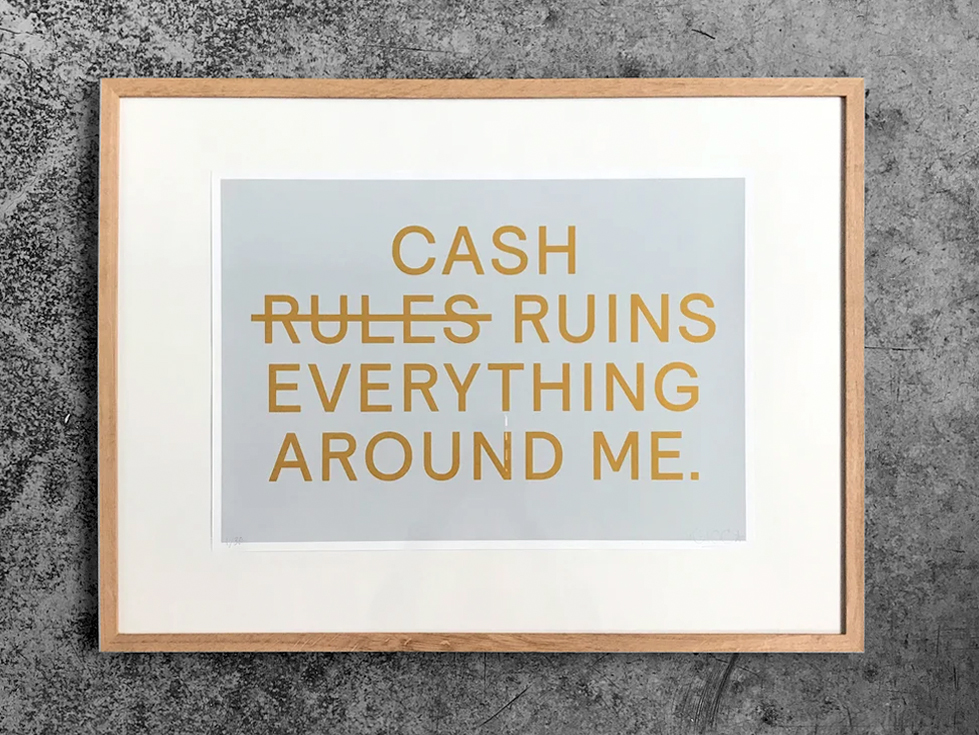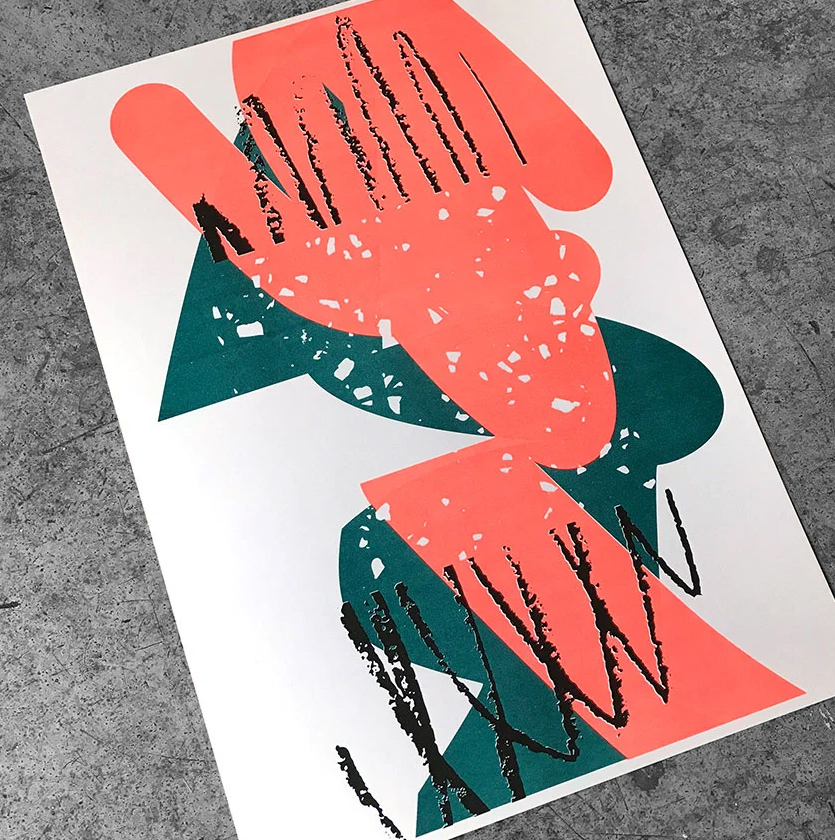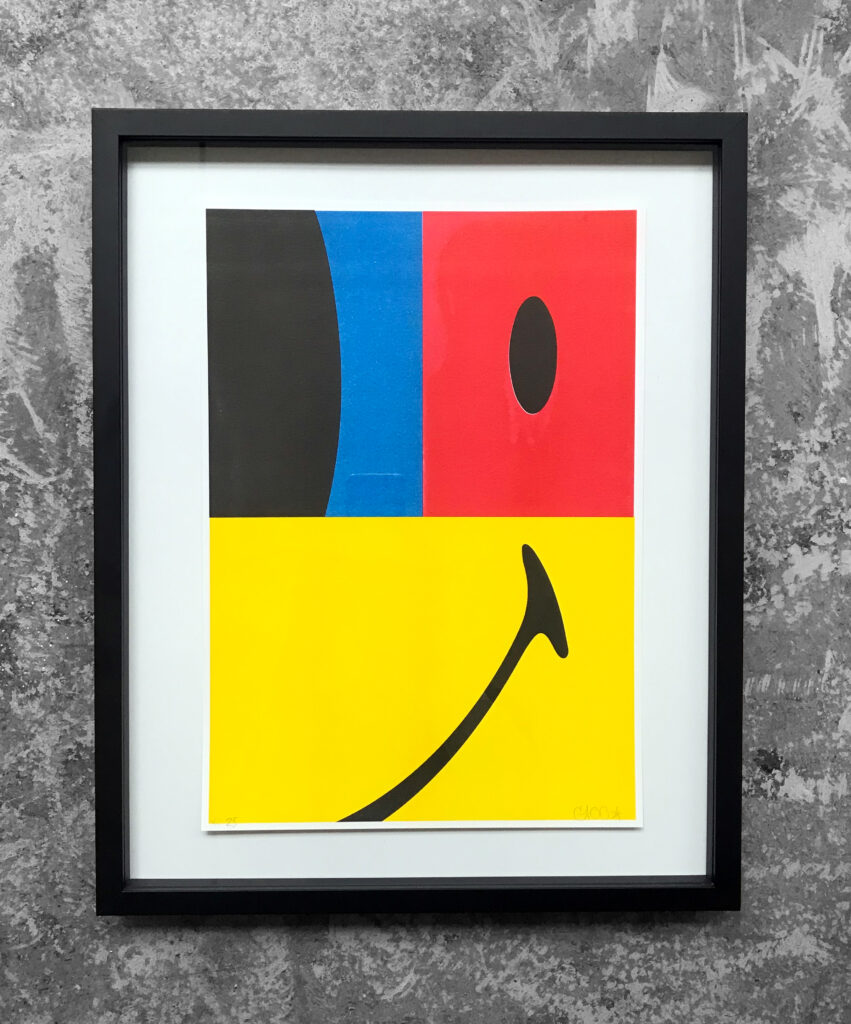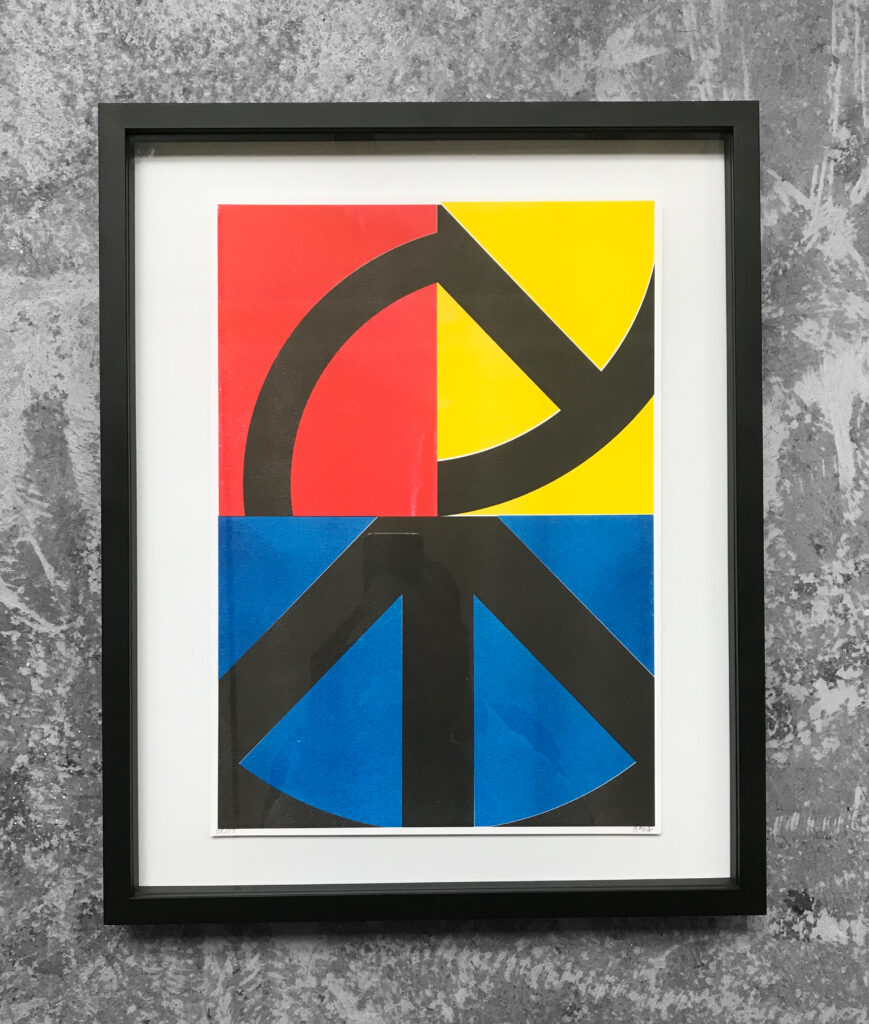 Screenprints & Risography prints. Some are still available in the shop.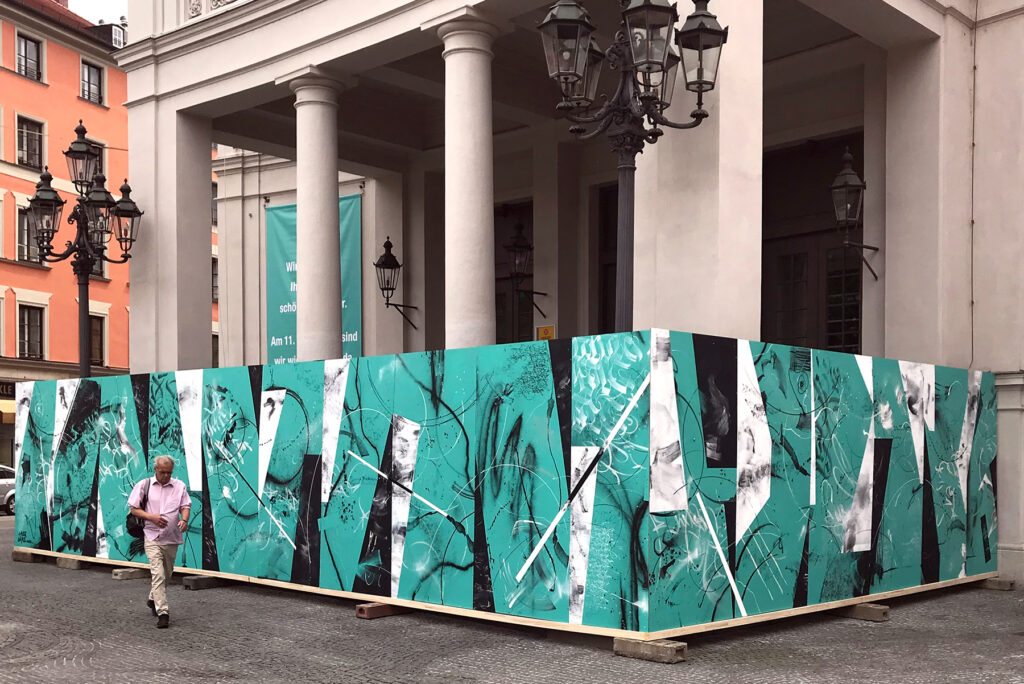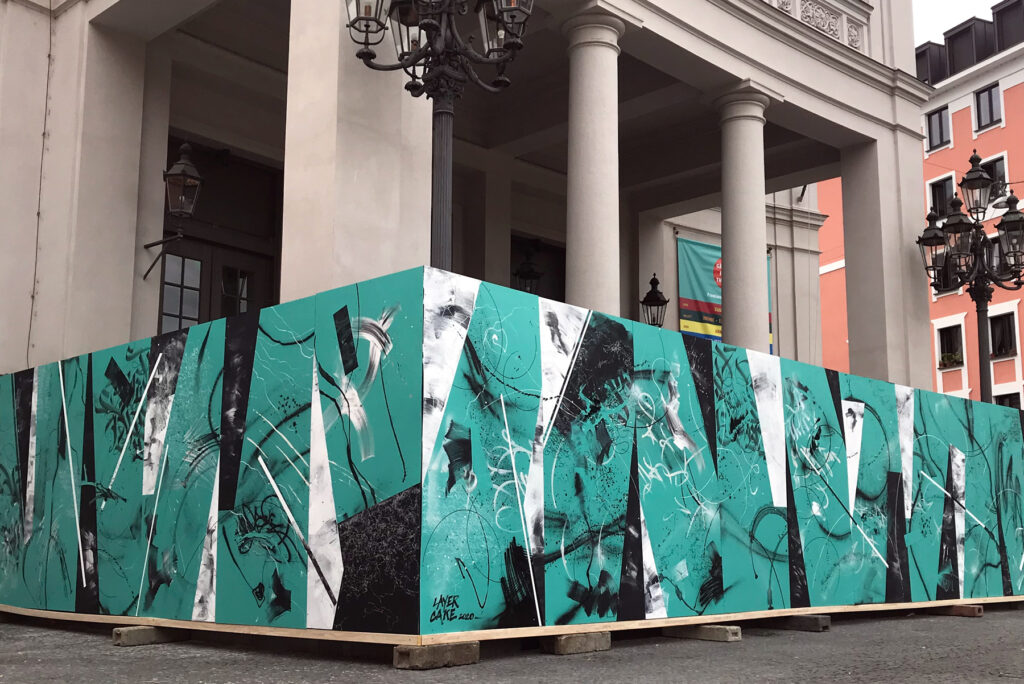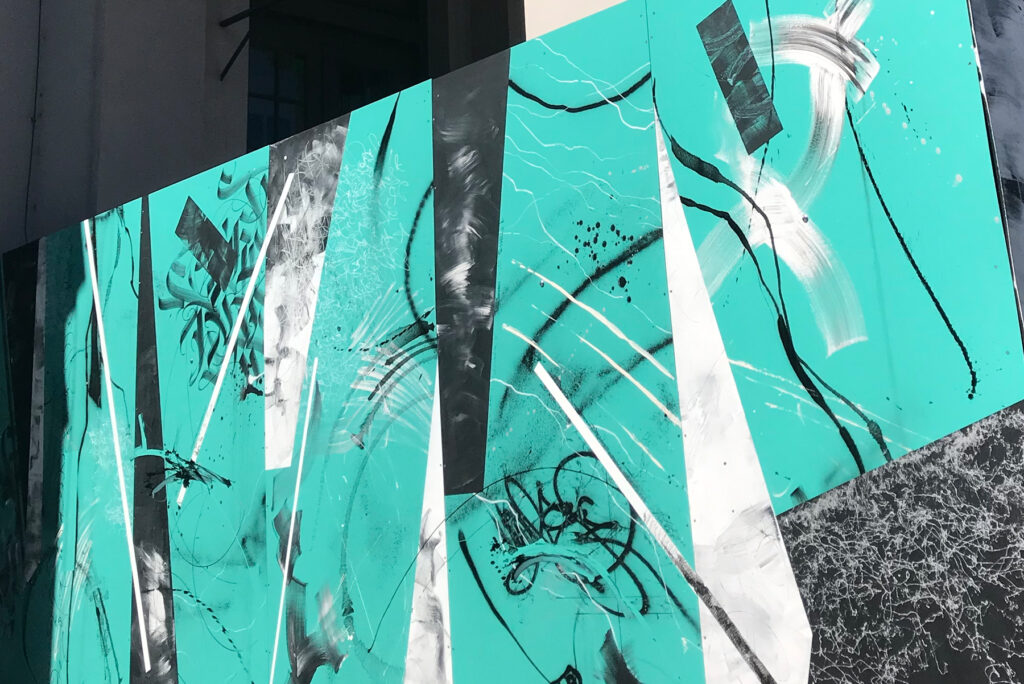 Temporary installation for the Gärtnerplatztheater München, 2020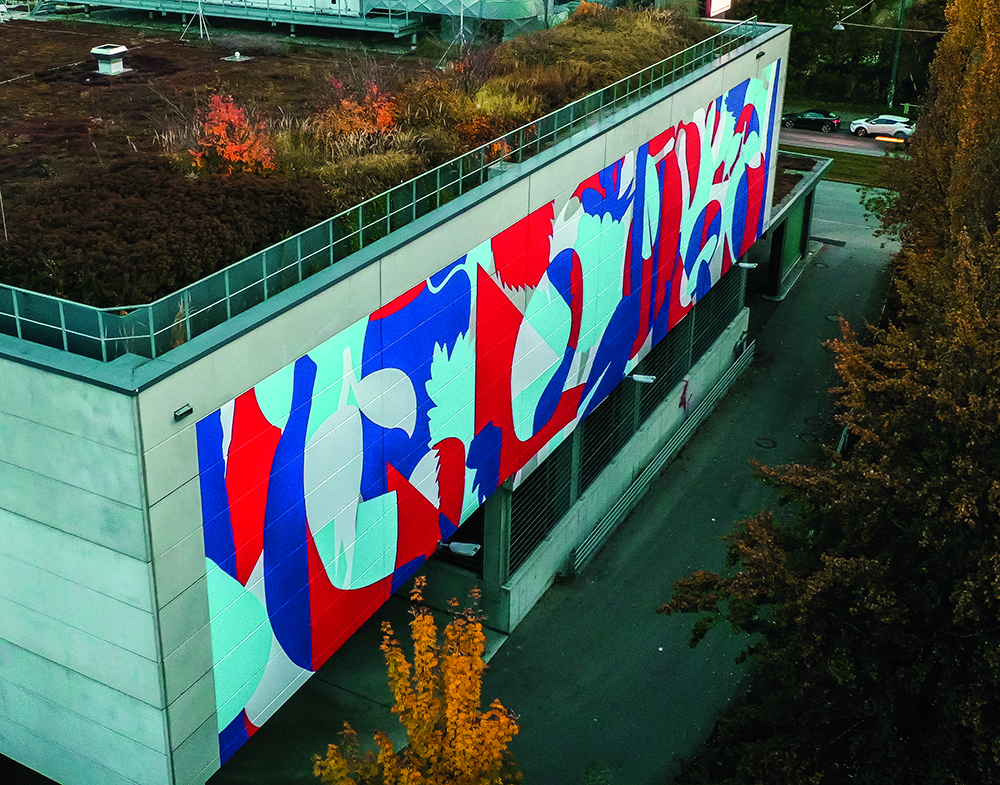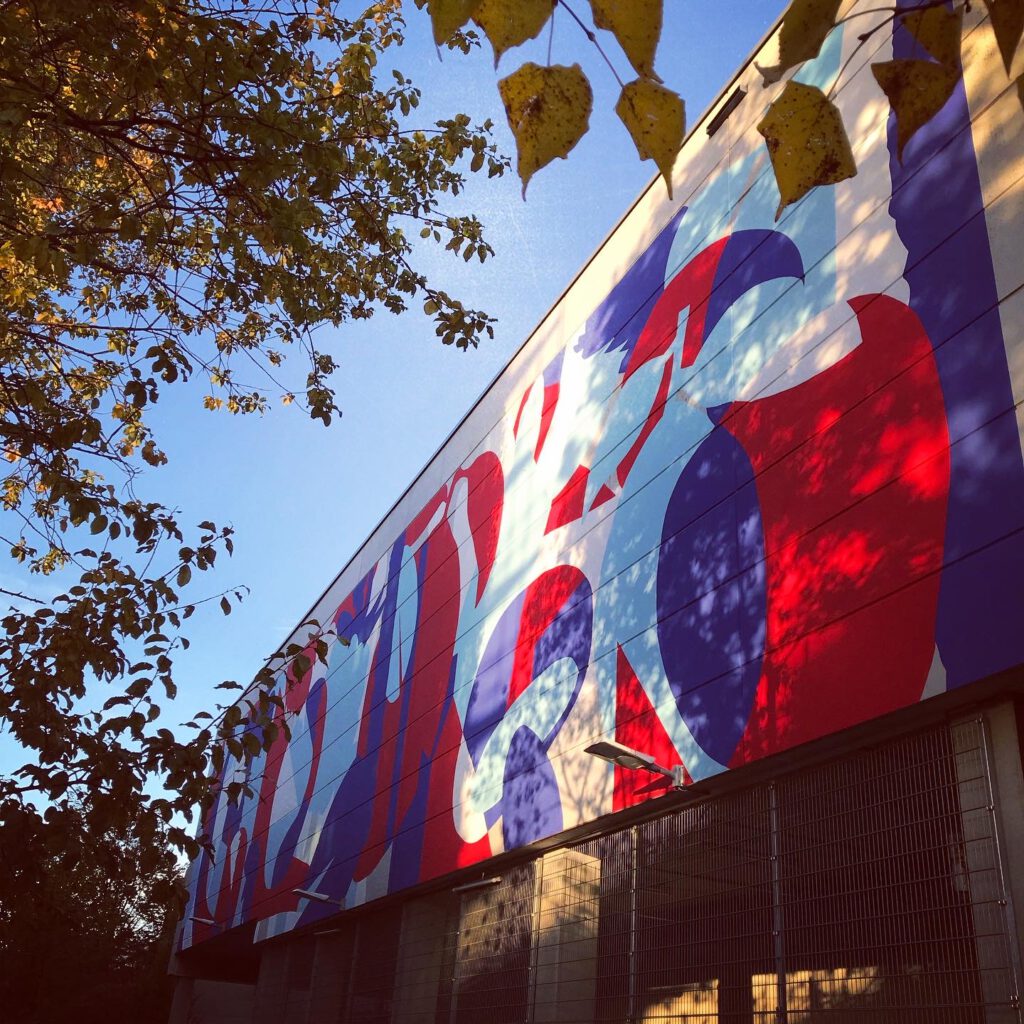 Mural for Munich Art District, 2021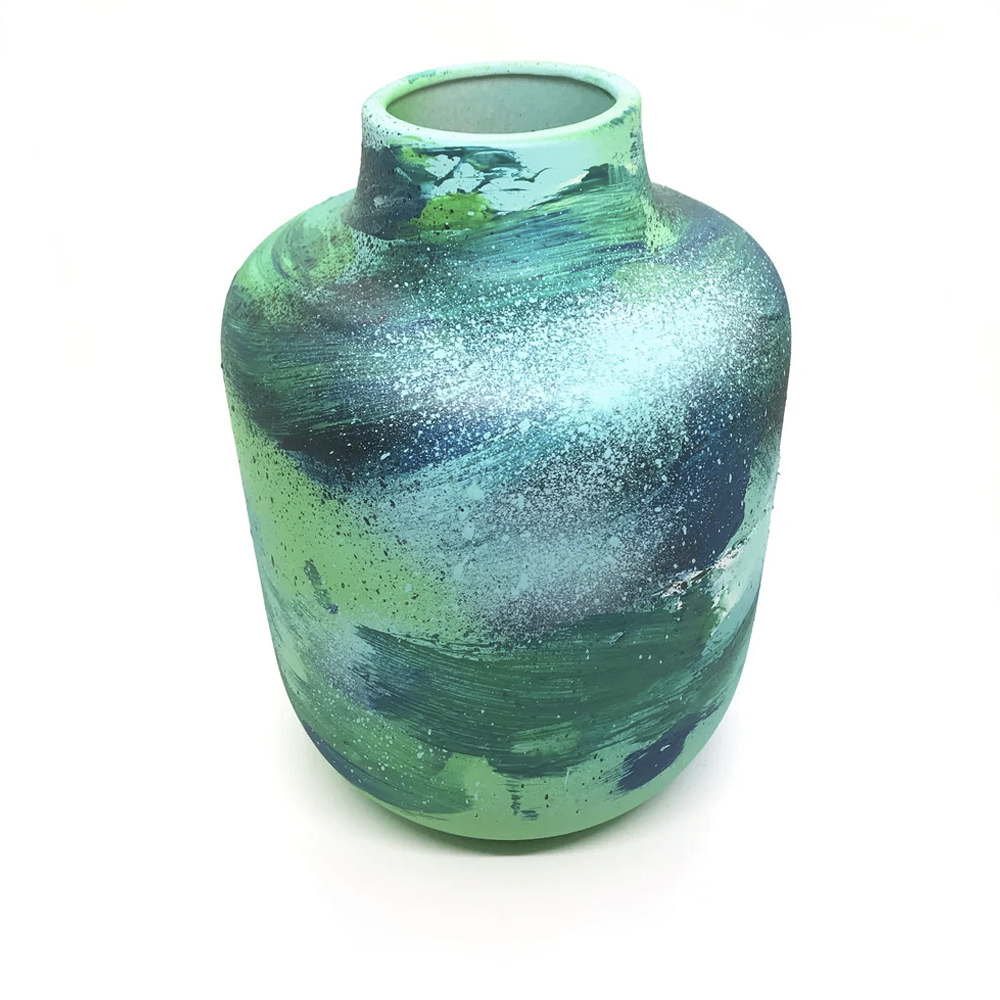 Painted vase. Acrylic on ceramics. Sold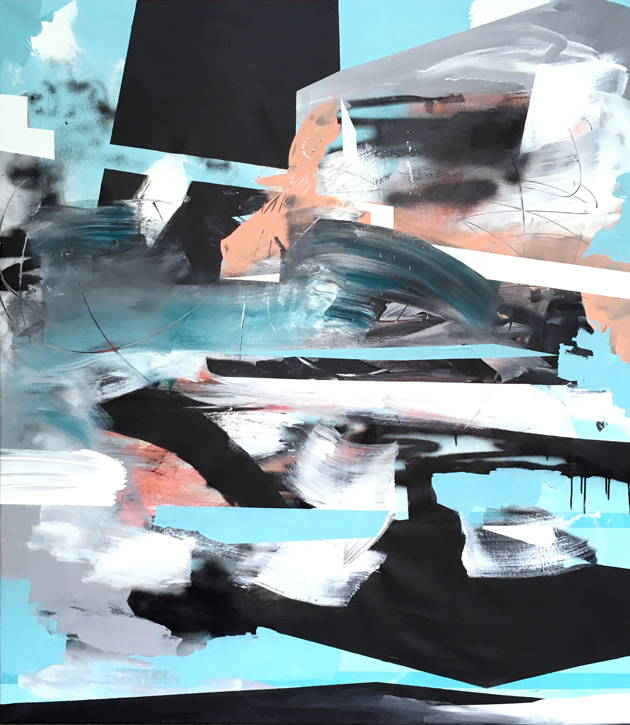 "Belize" 140 x 140cm, mixed media on canvas, 2020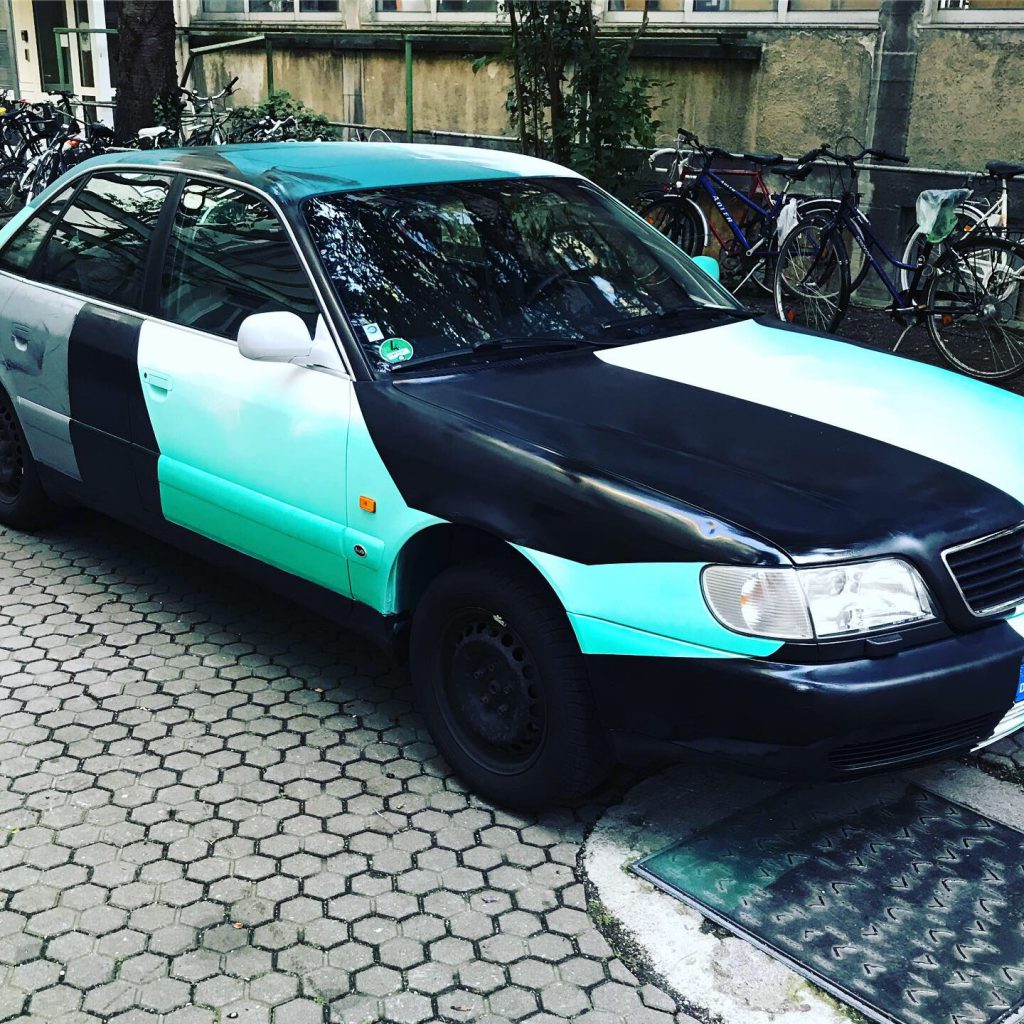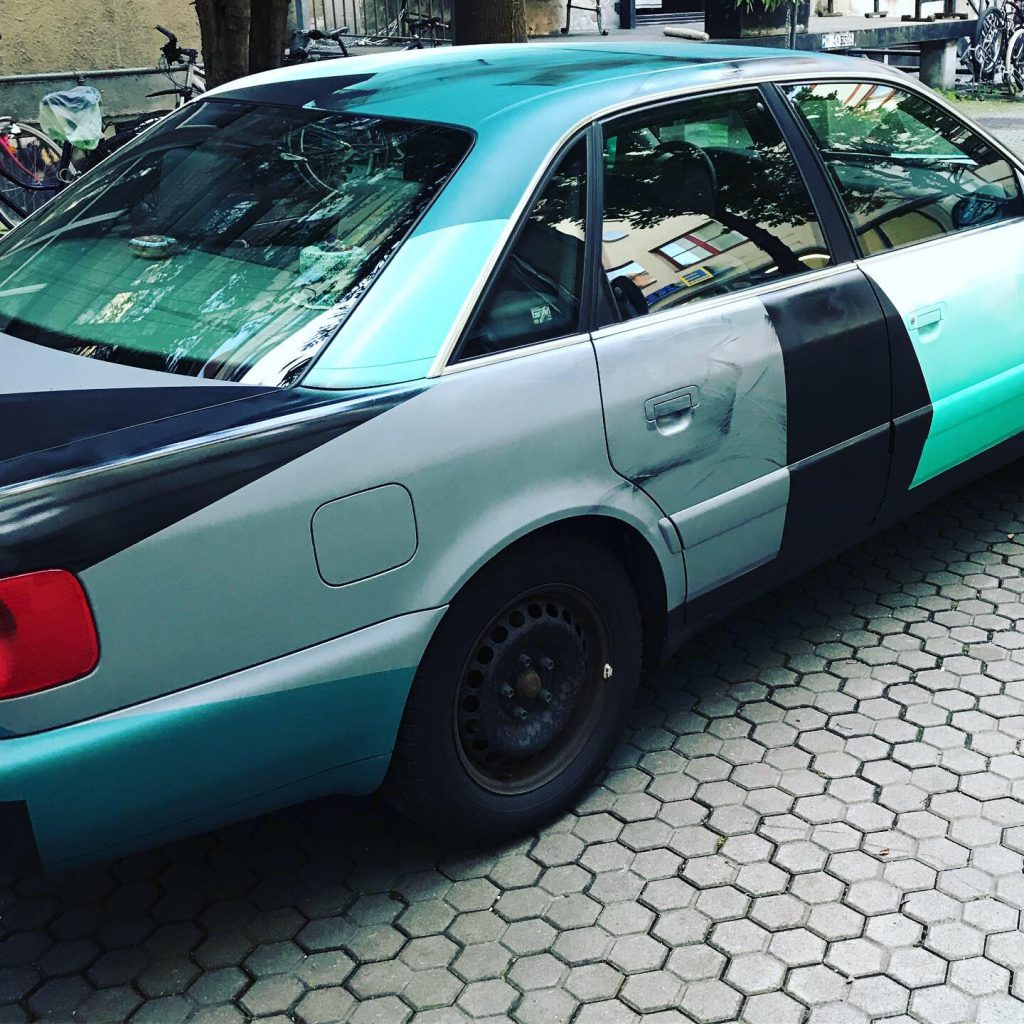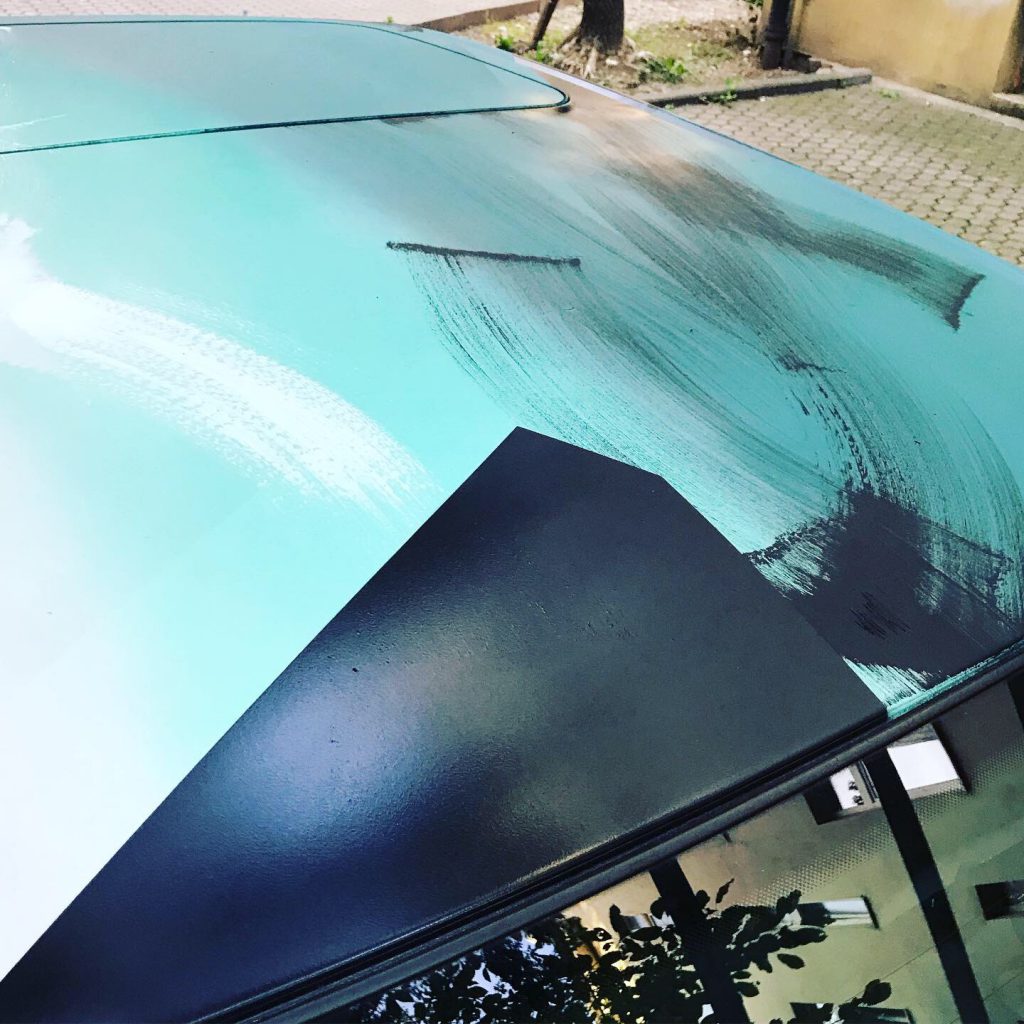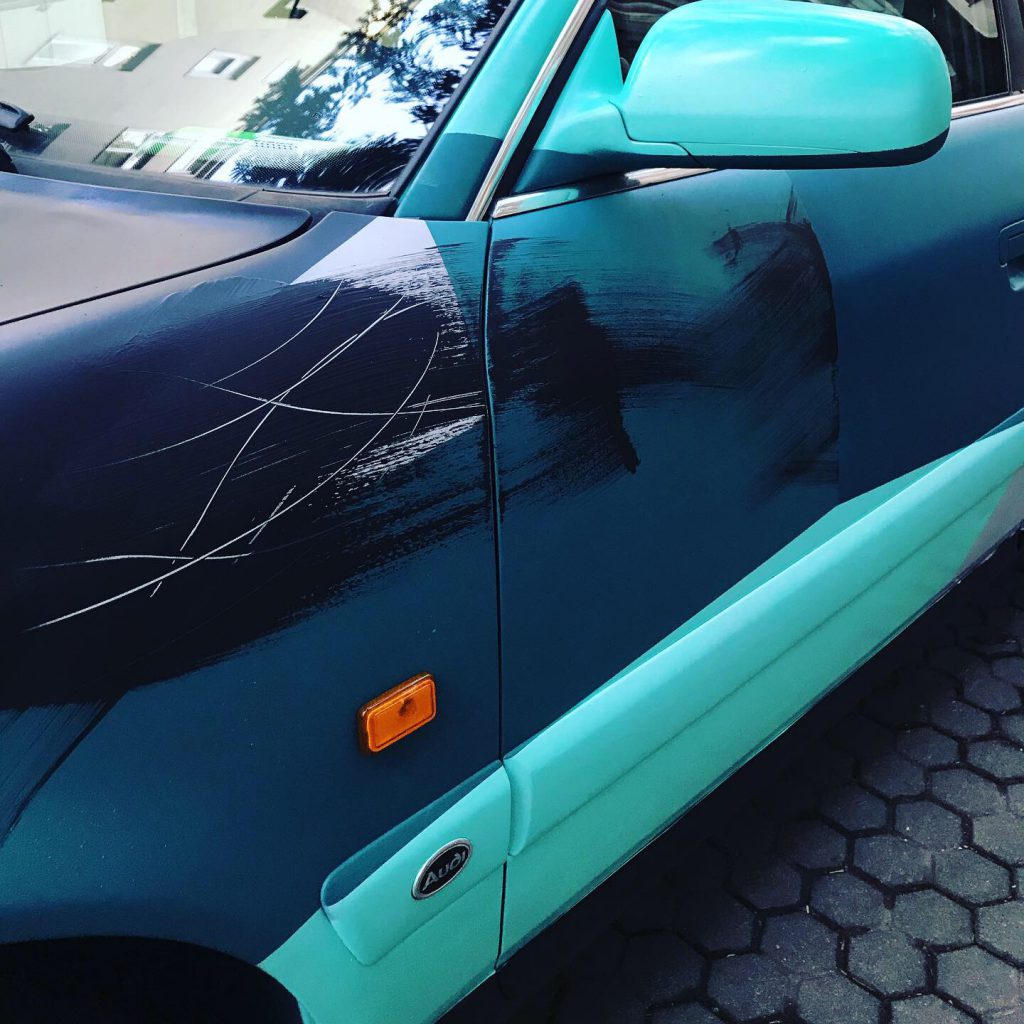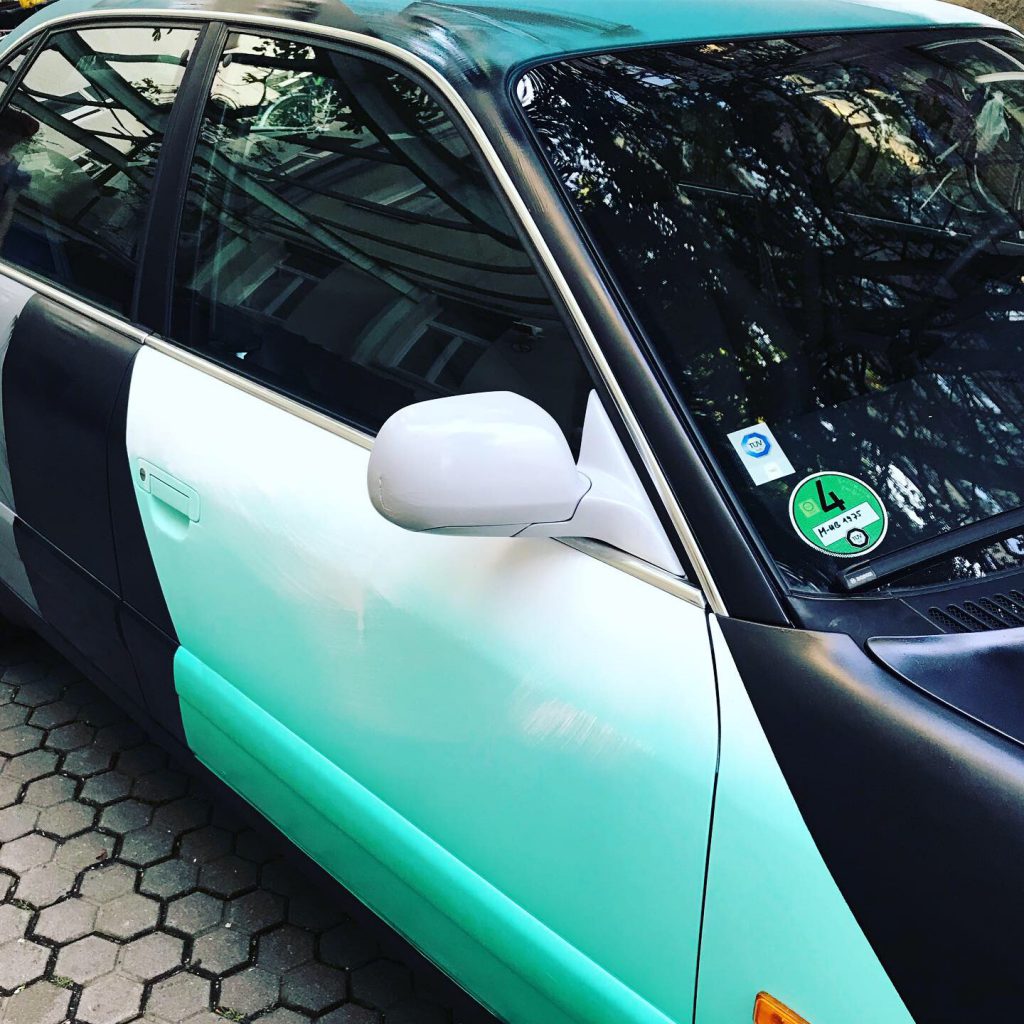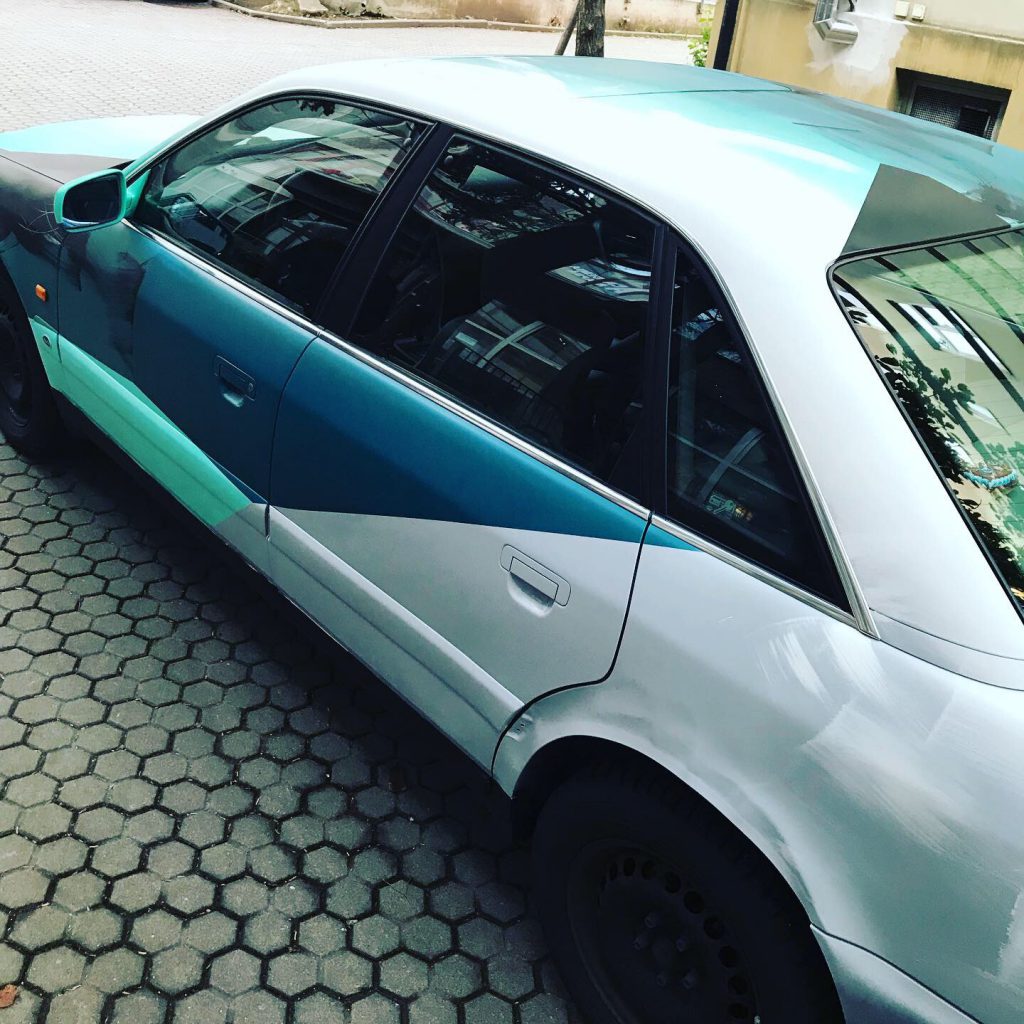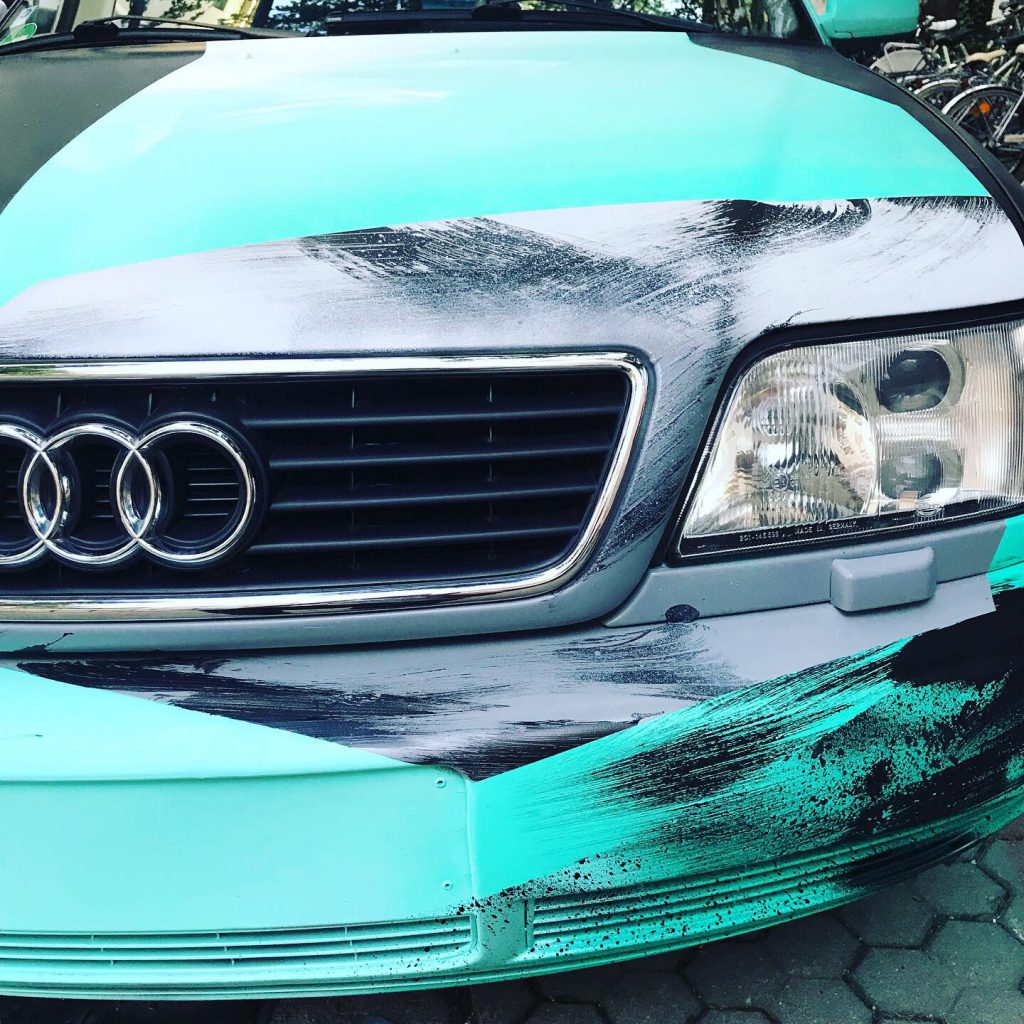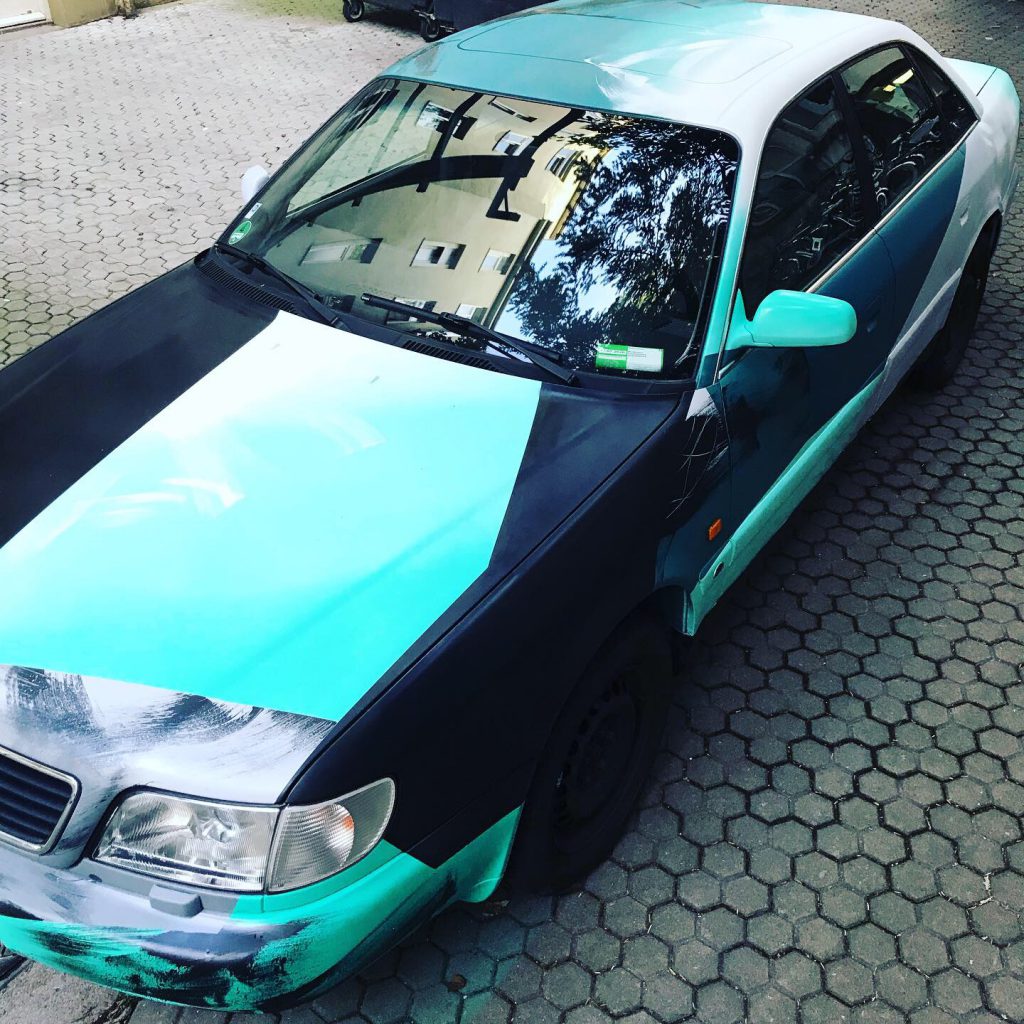 Custom artwork on an old Audi. 2019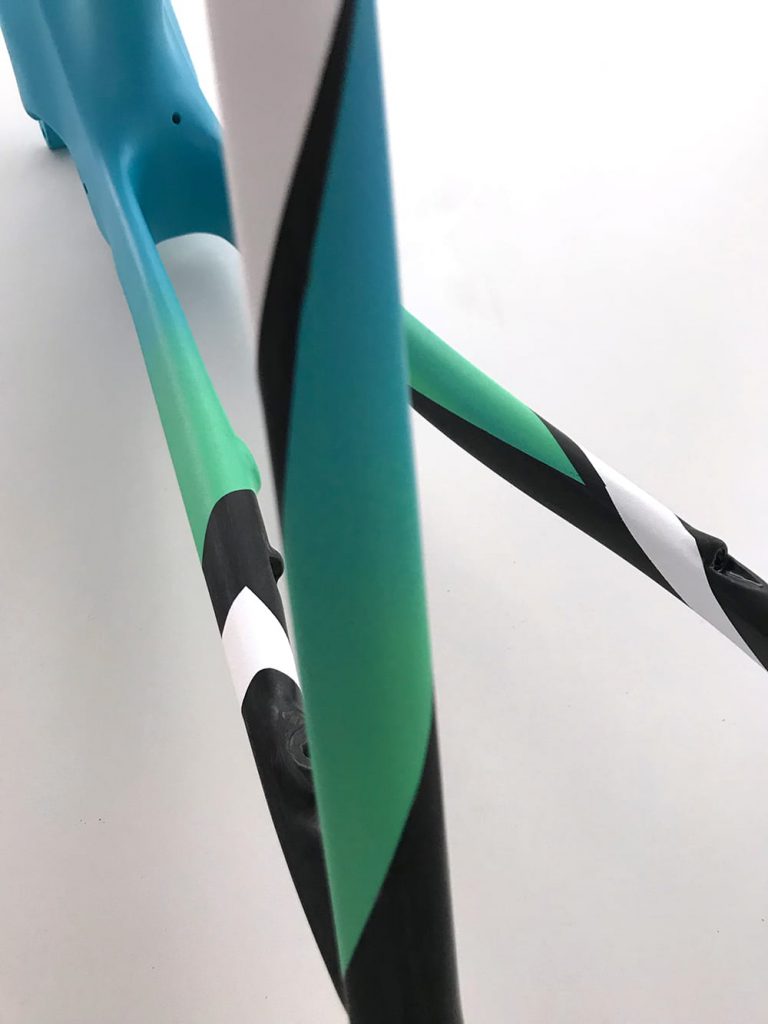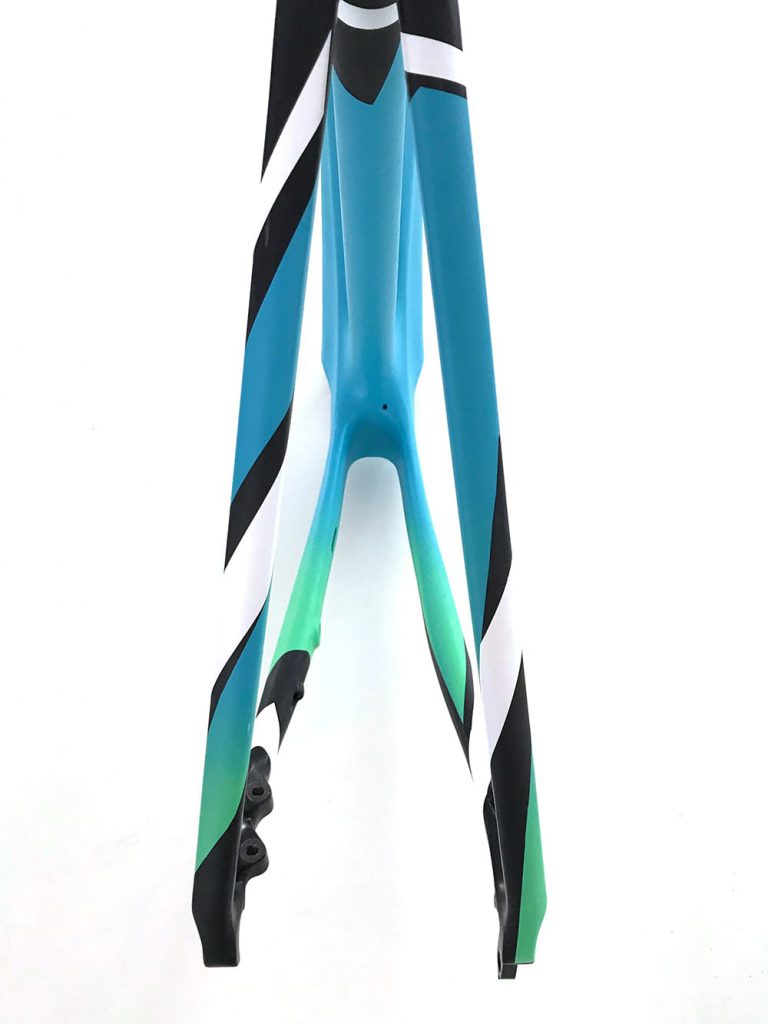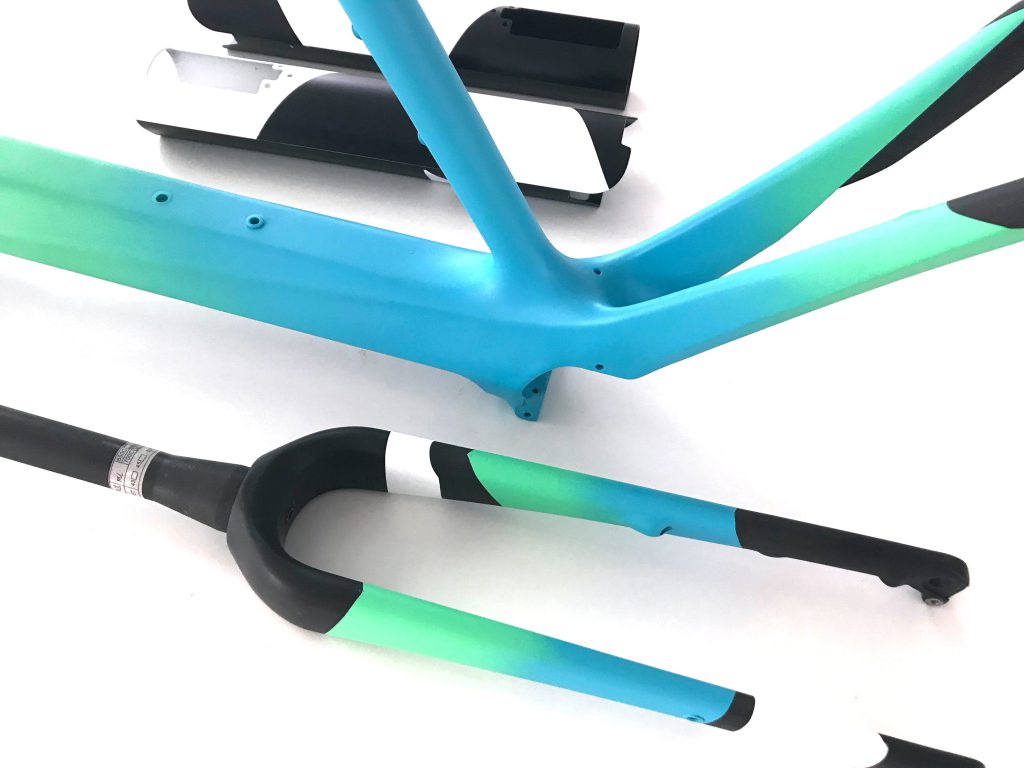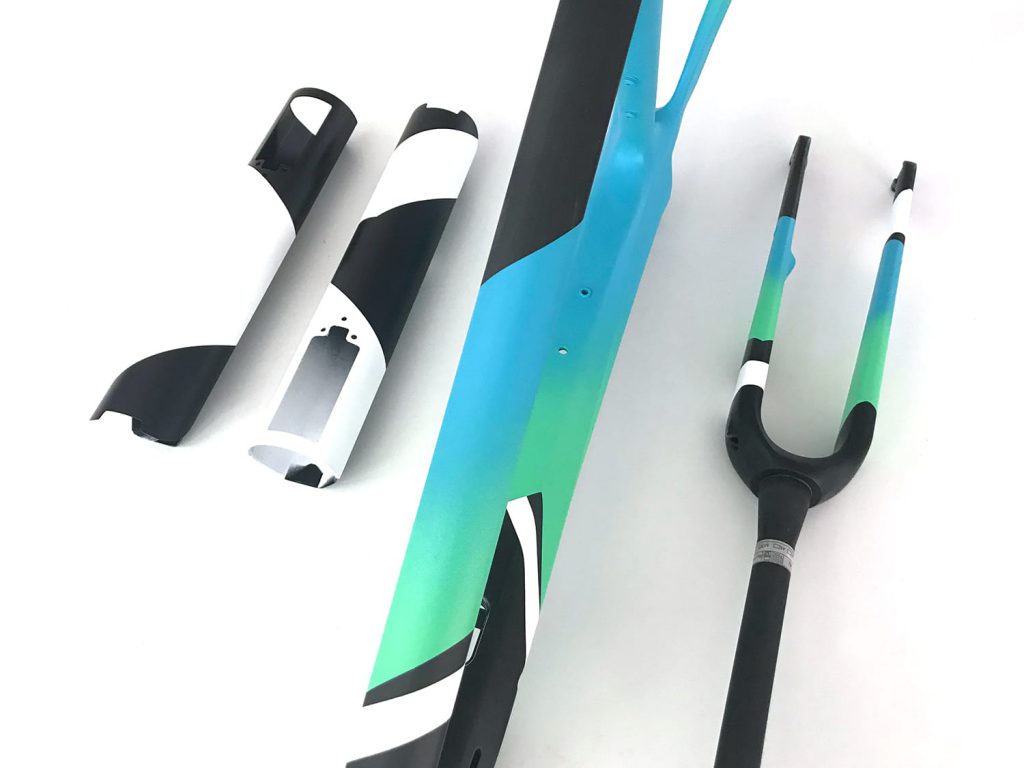 Customised race bike frame for Fazua,
Spraypaint on carbon,
2019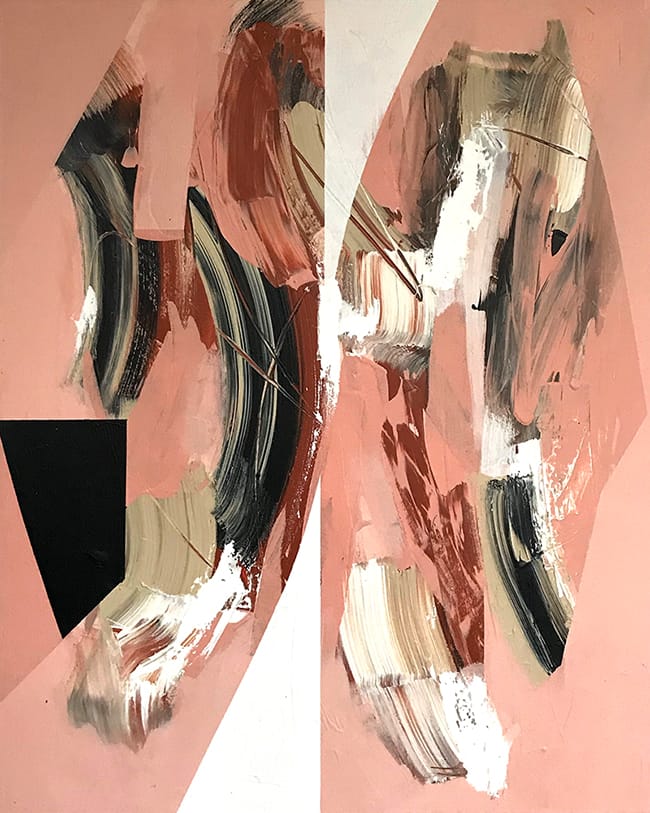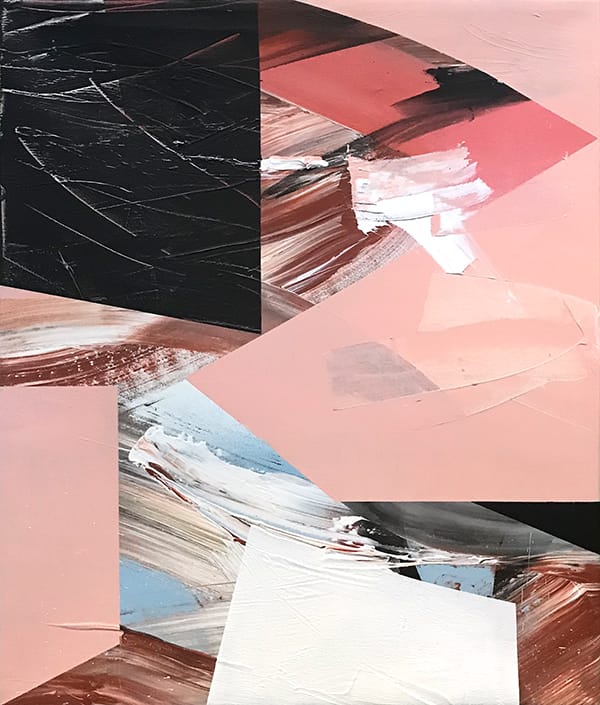 "Rosebud I", 100 x 80 cm,
2019. Sold.

"Rosebud II", 70 x 60 cm,
2019. Sold.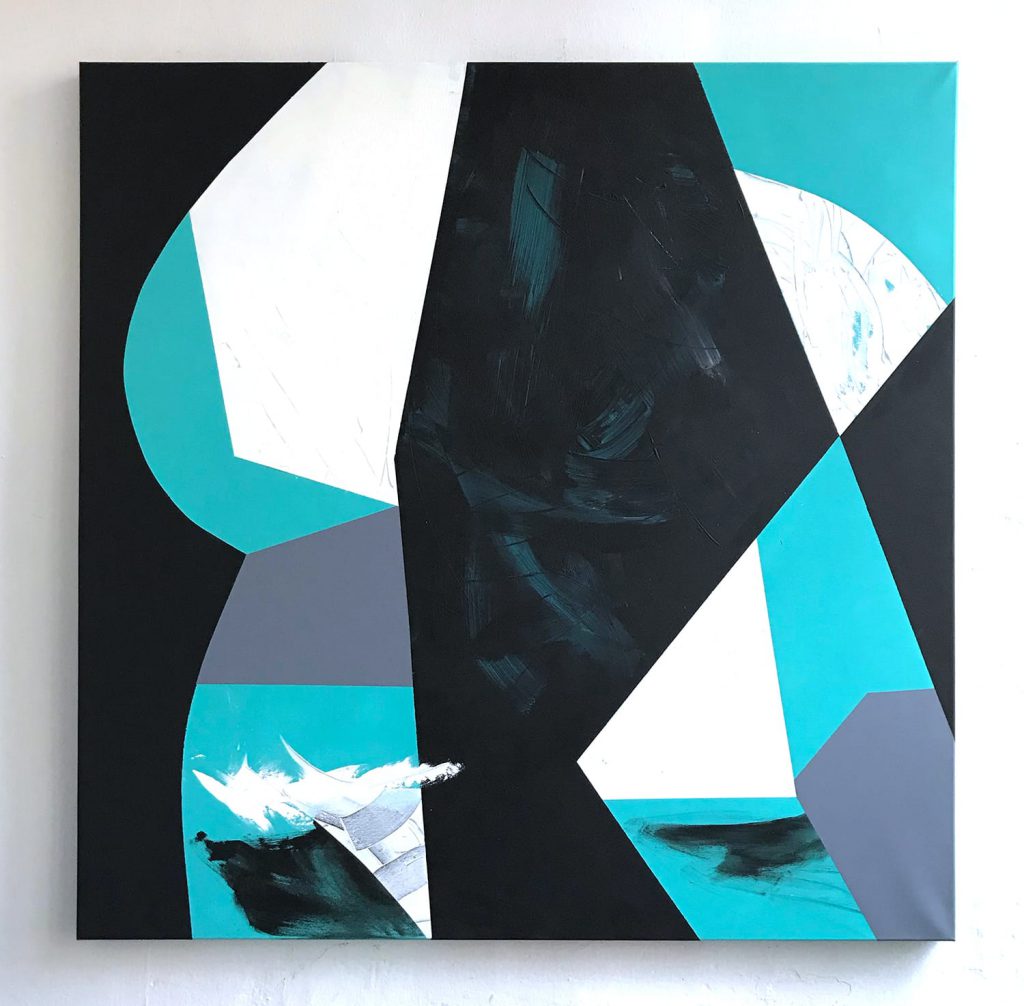 "Wild International"
Acrylic-/Spraypaint on canvas, 140 x 140 cm,
2019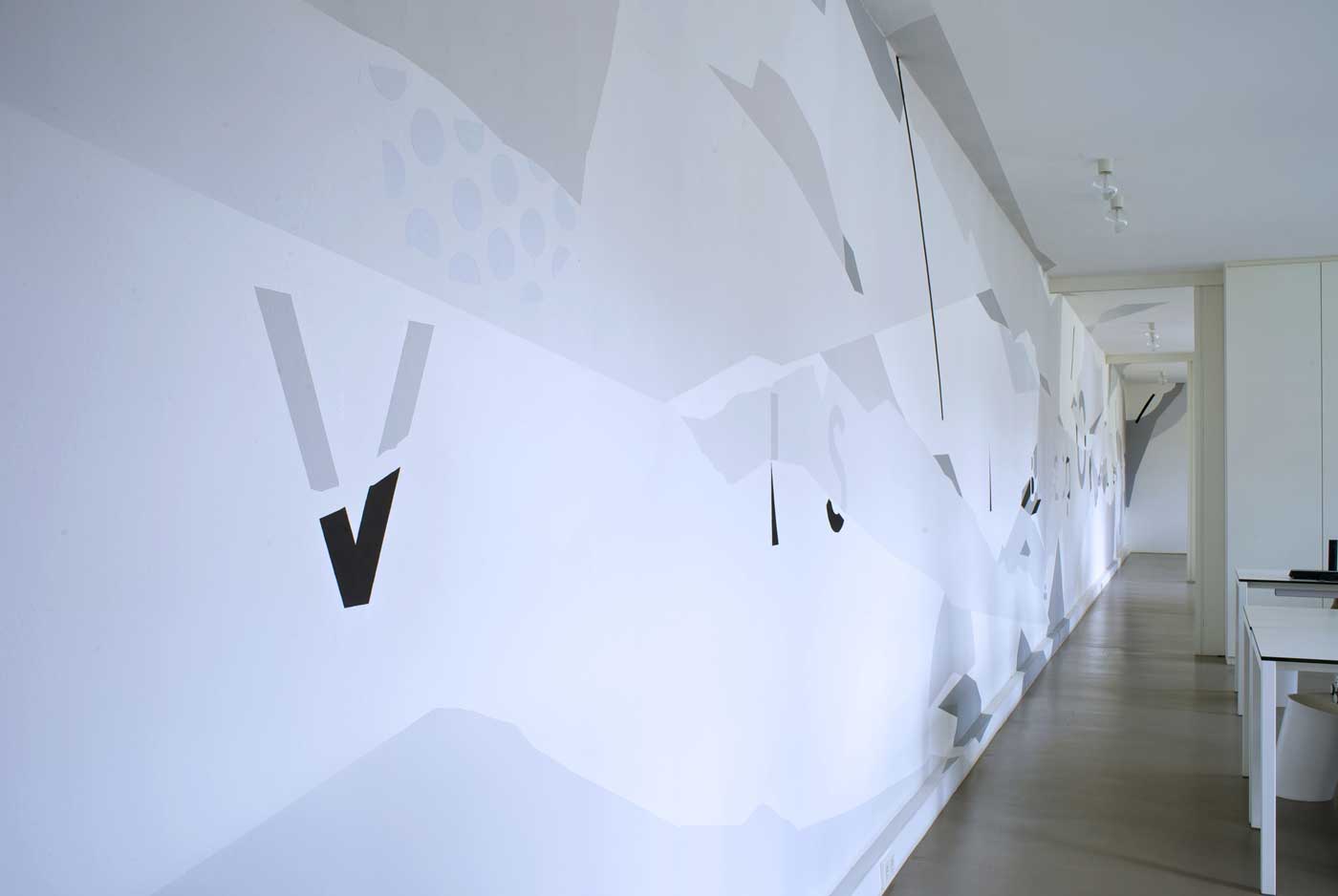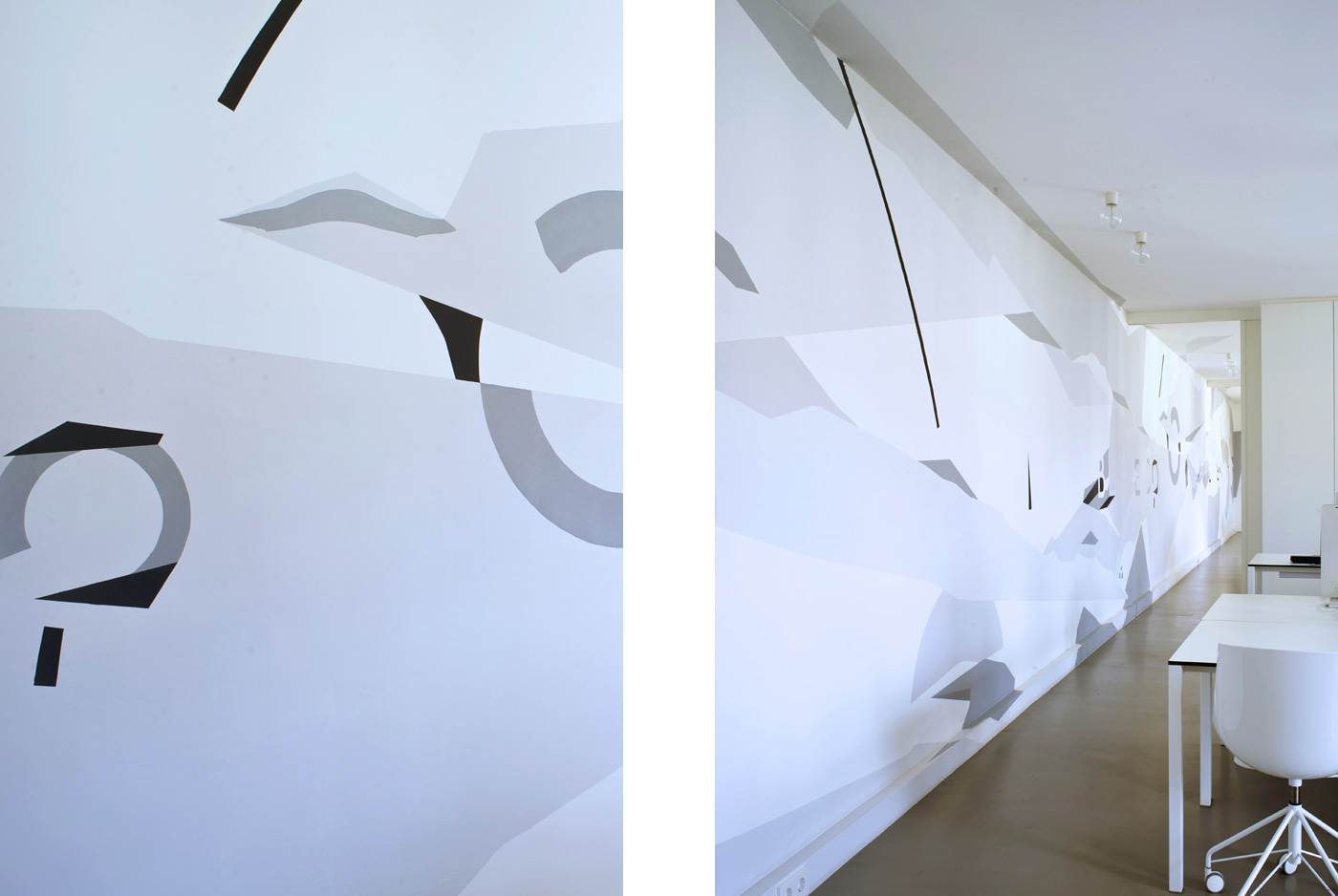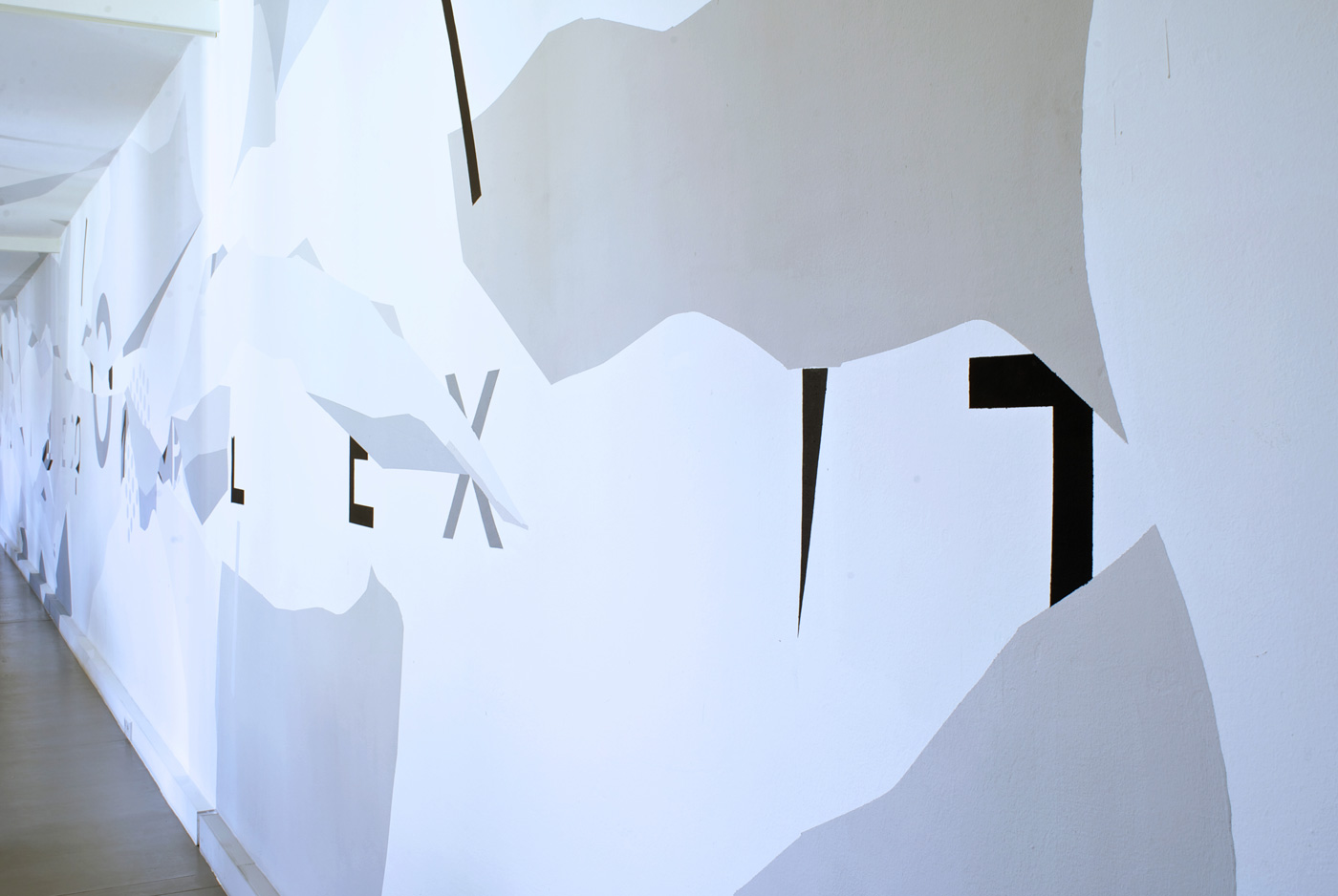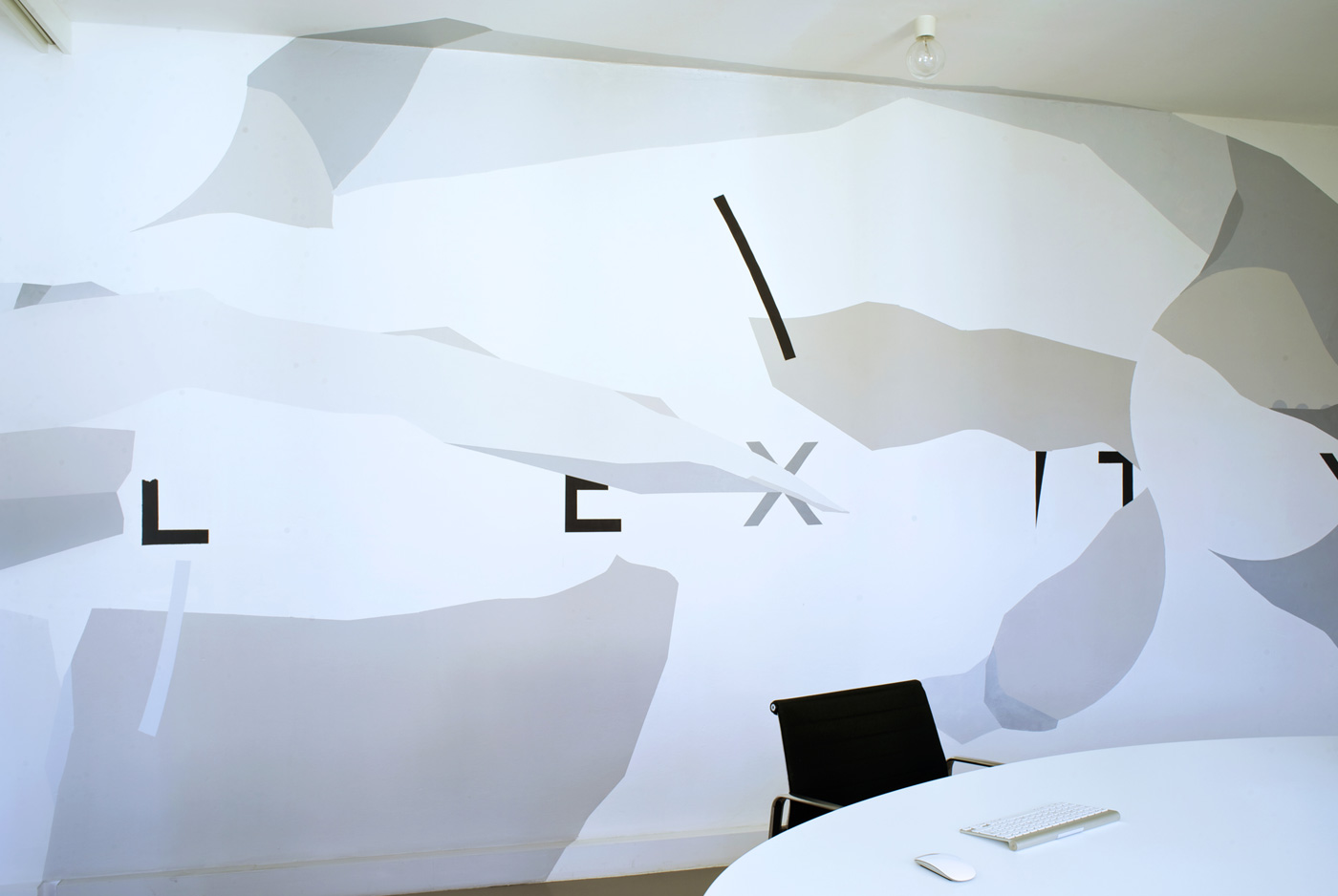 Mural at agency Code64
The text on the wall says" Invisible Complexity", which was also the concept of the artwork.
Acrylic paint
Year: 2014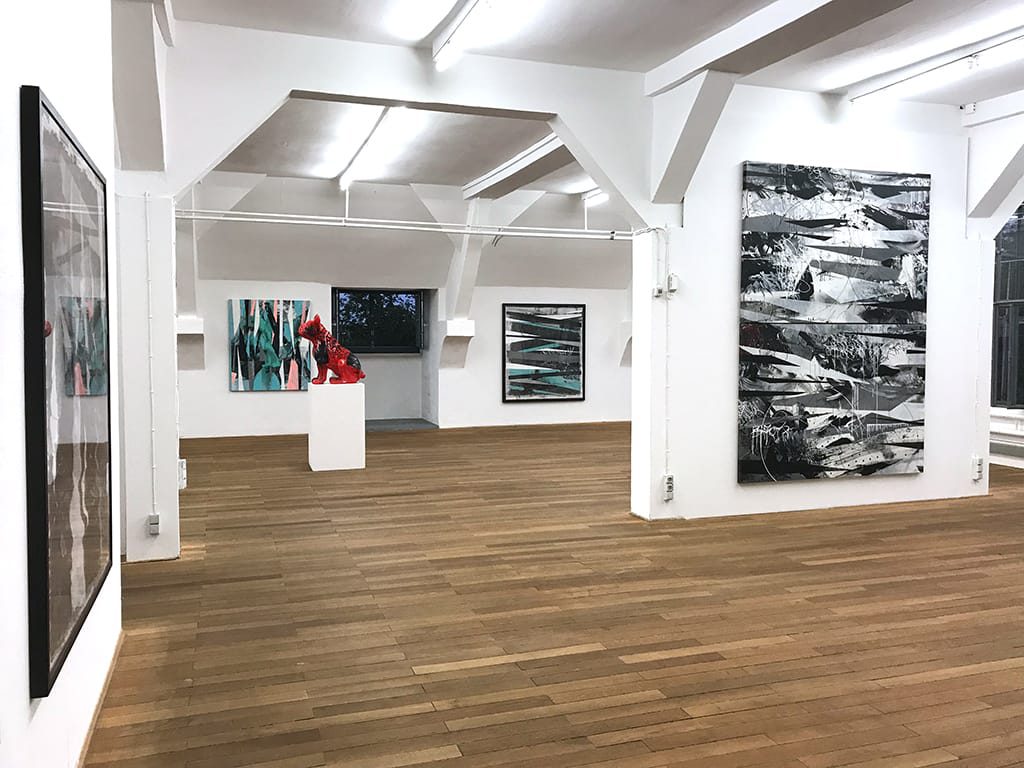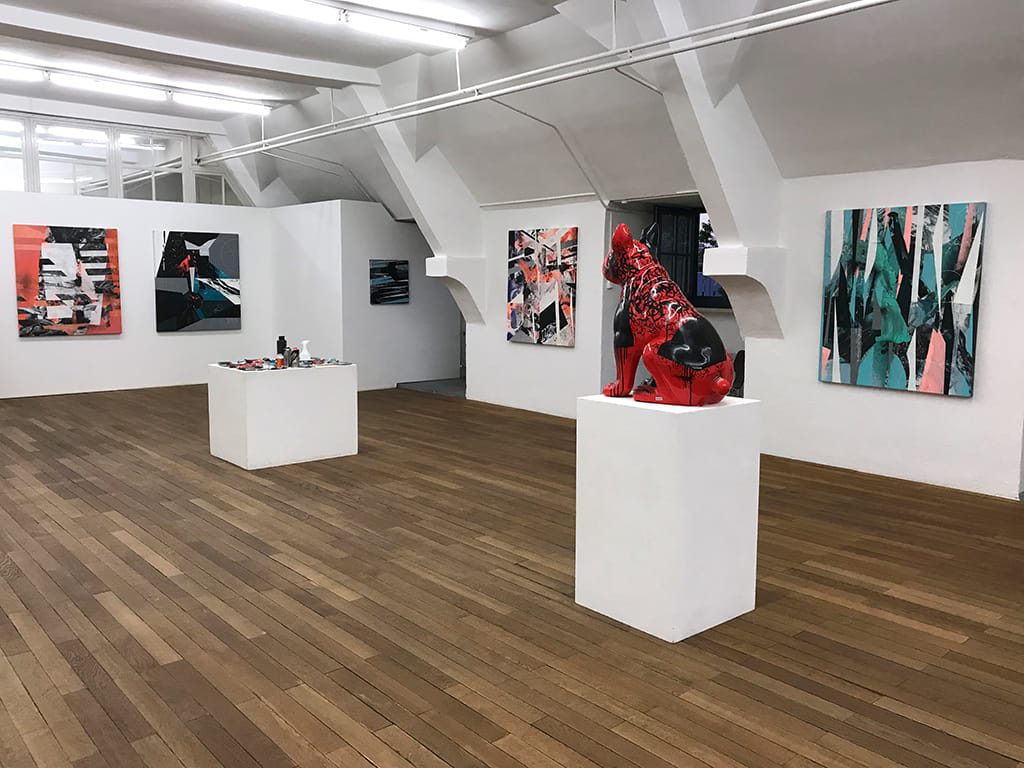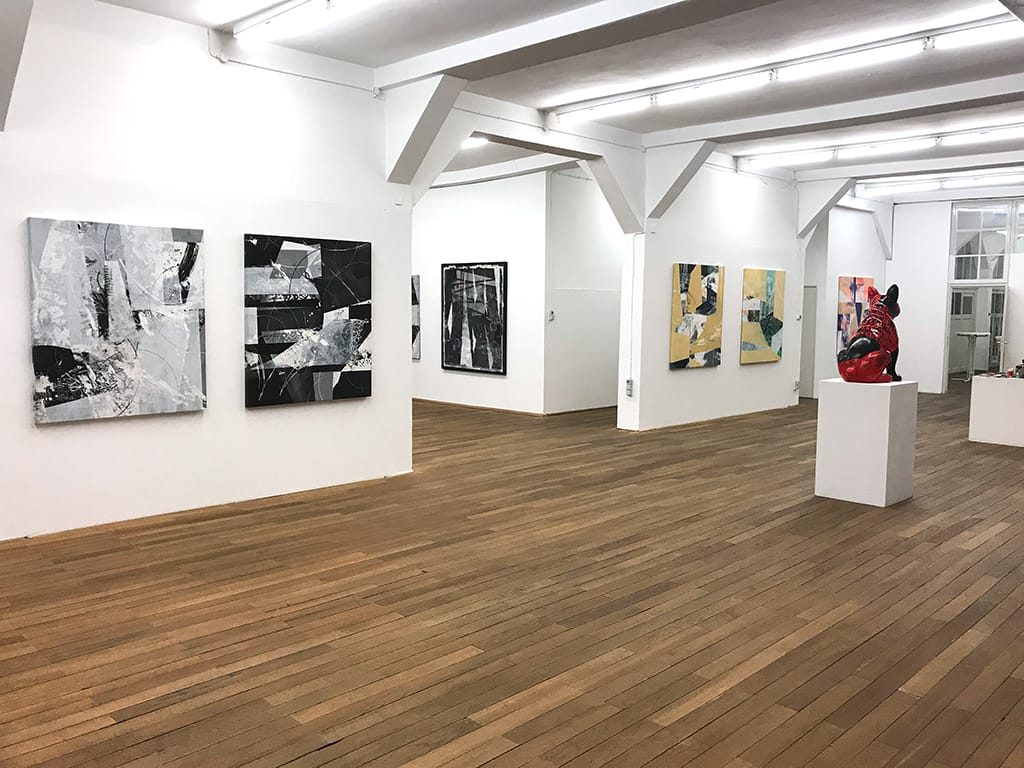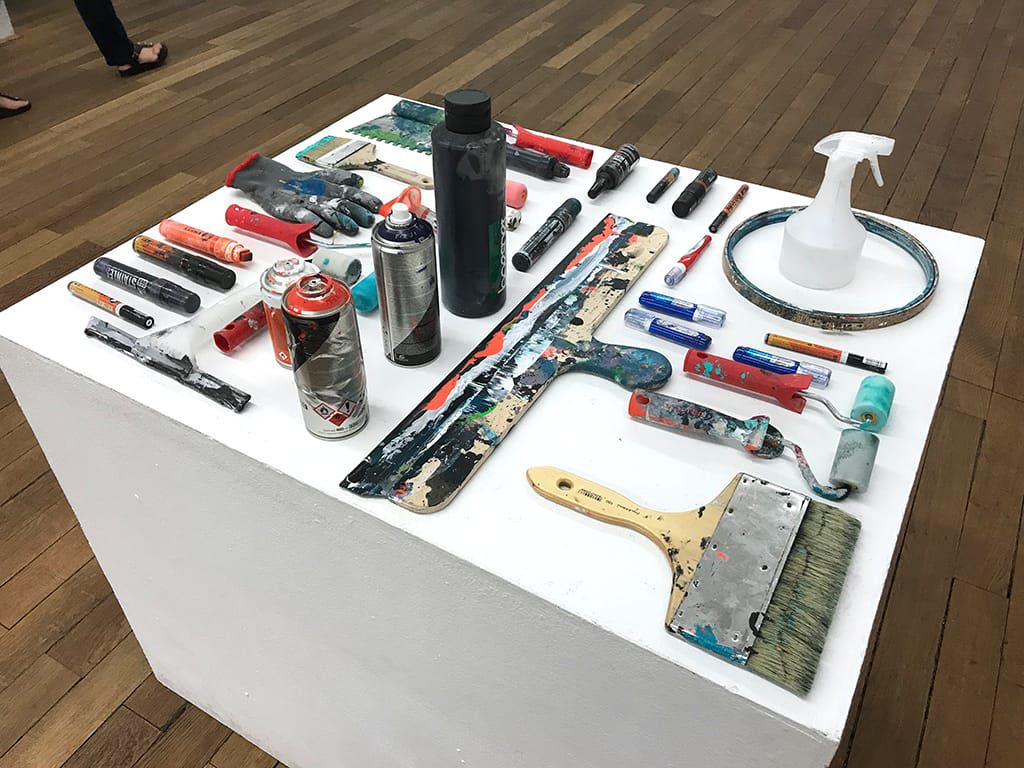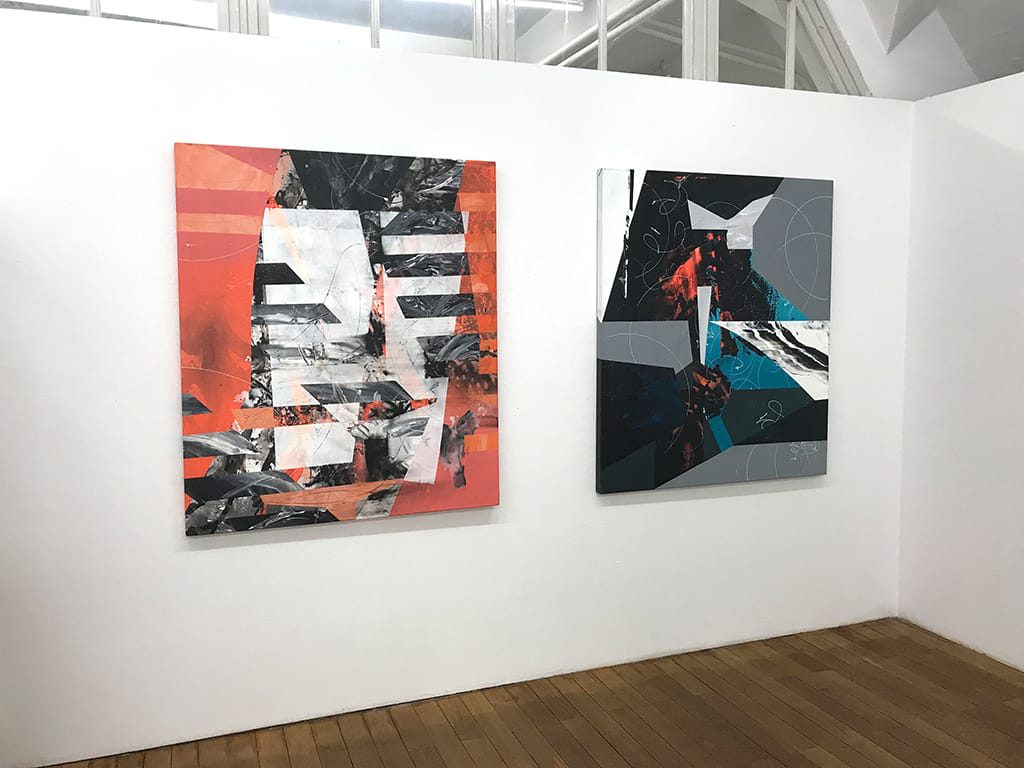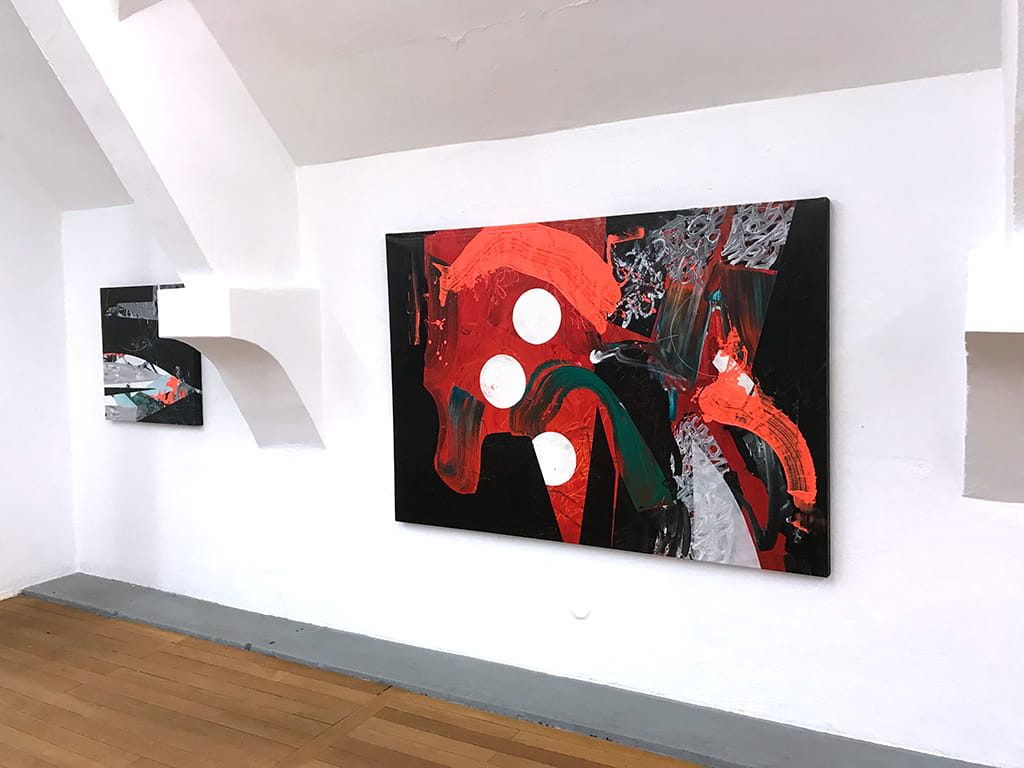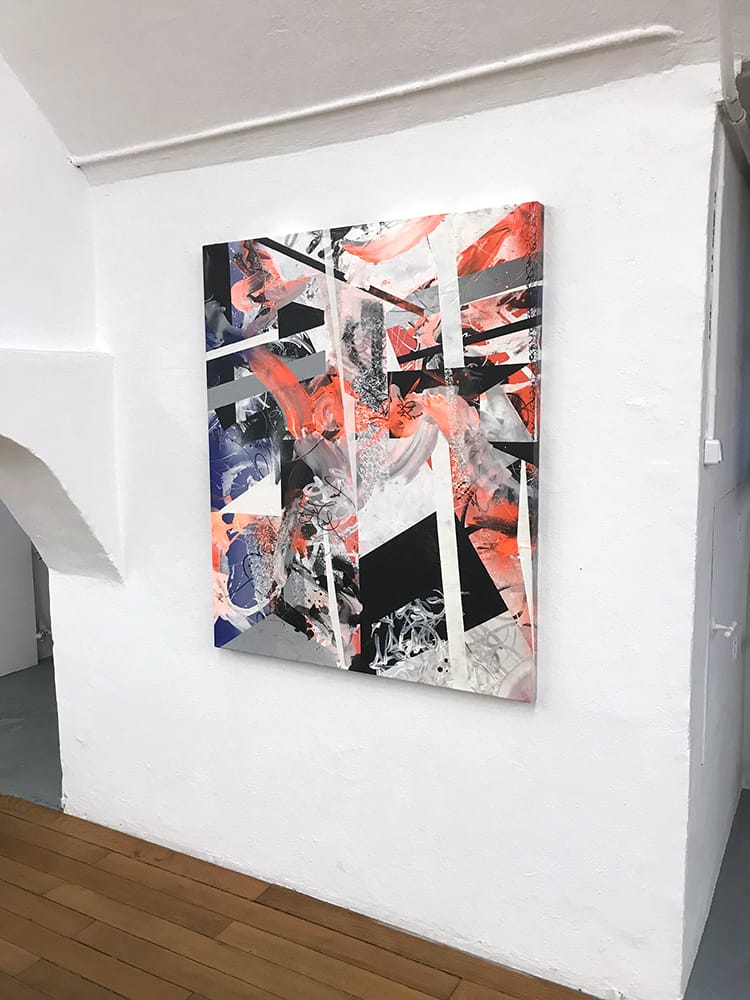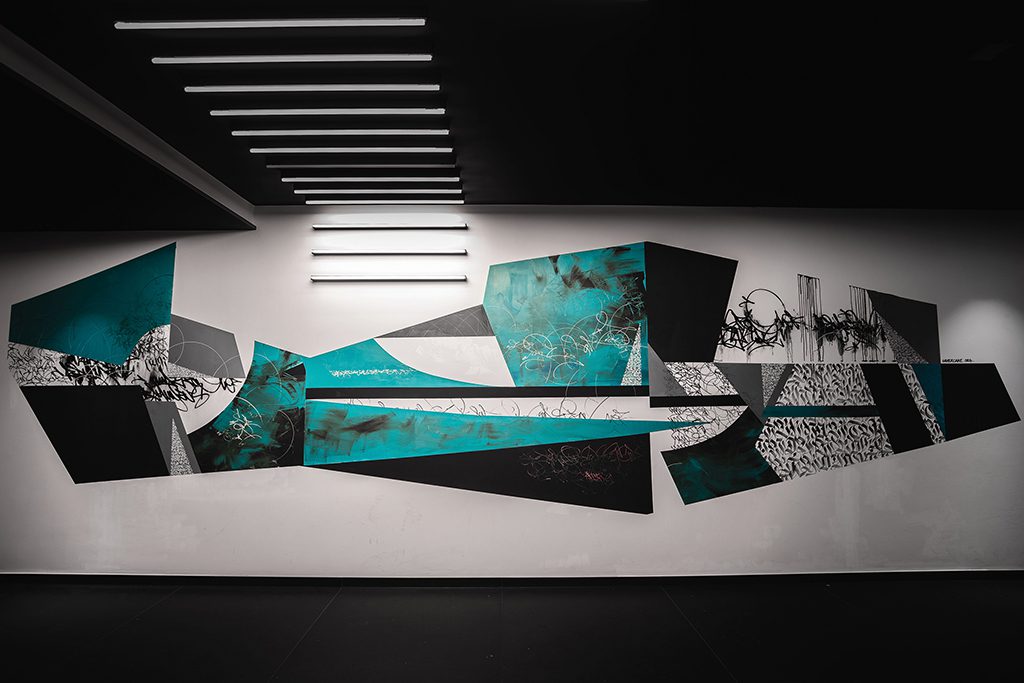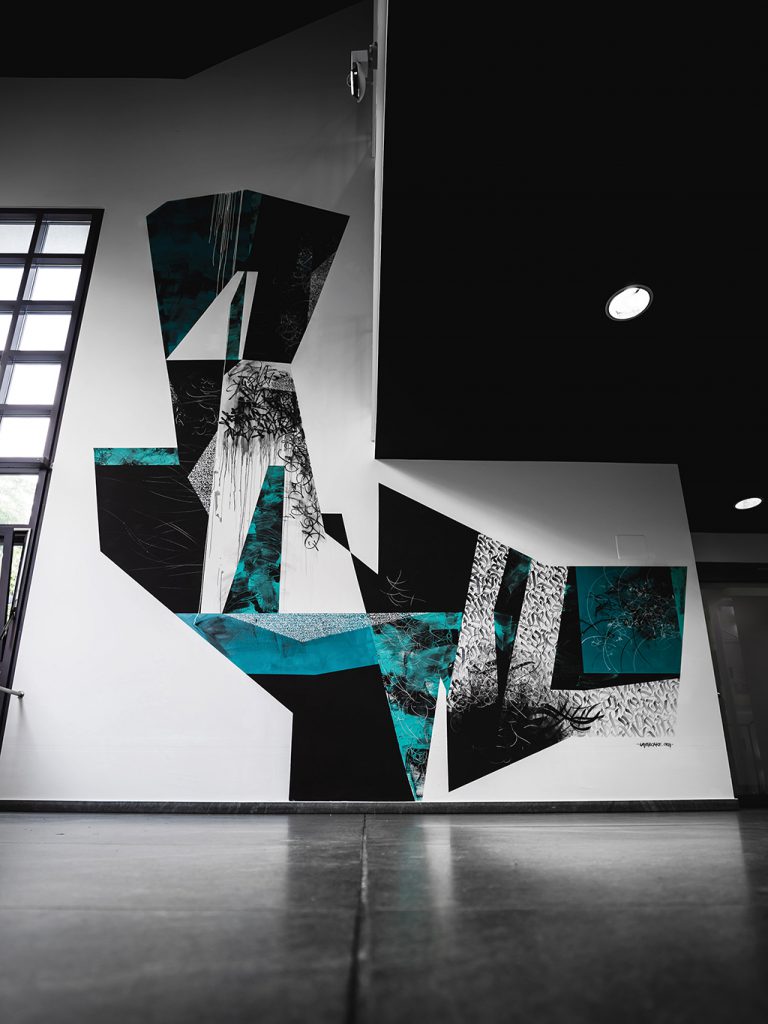 Layer Cake "Welcome to Porky's'" Exhibition at Kunstverein Rosenheim
2019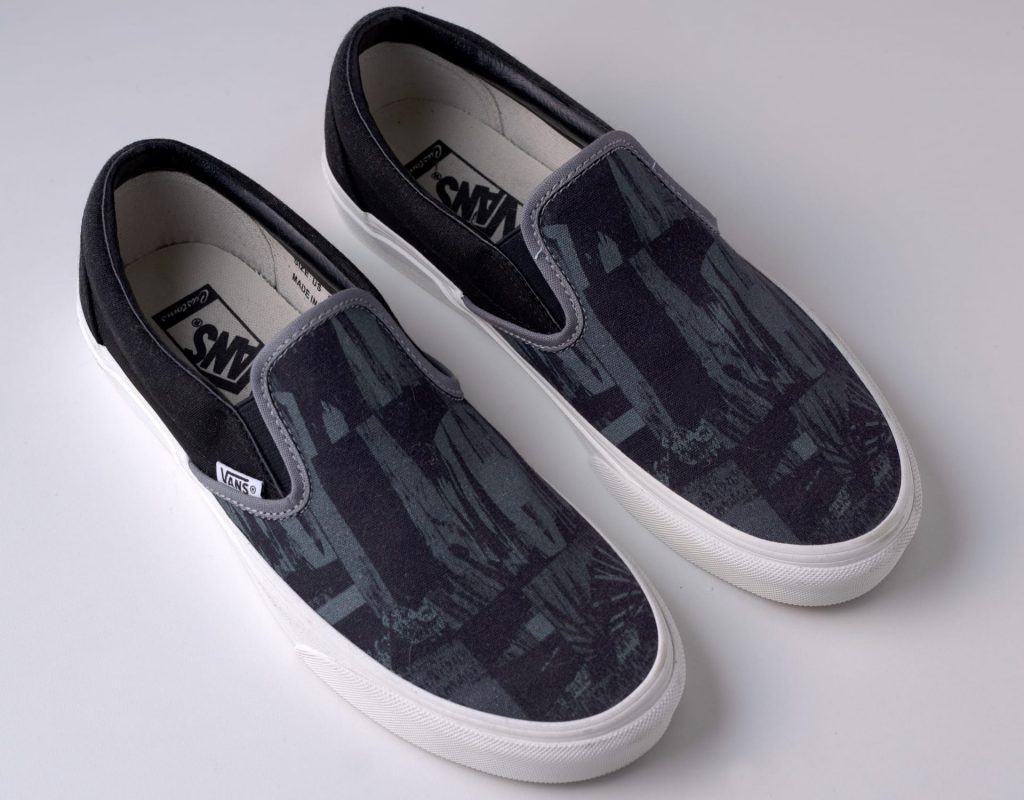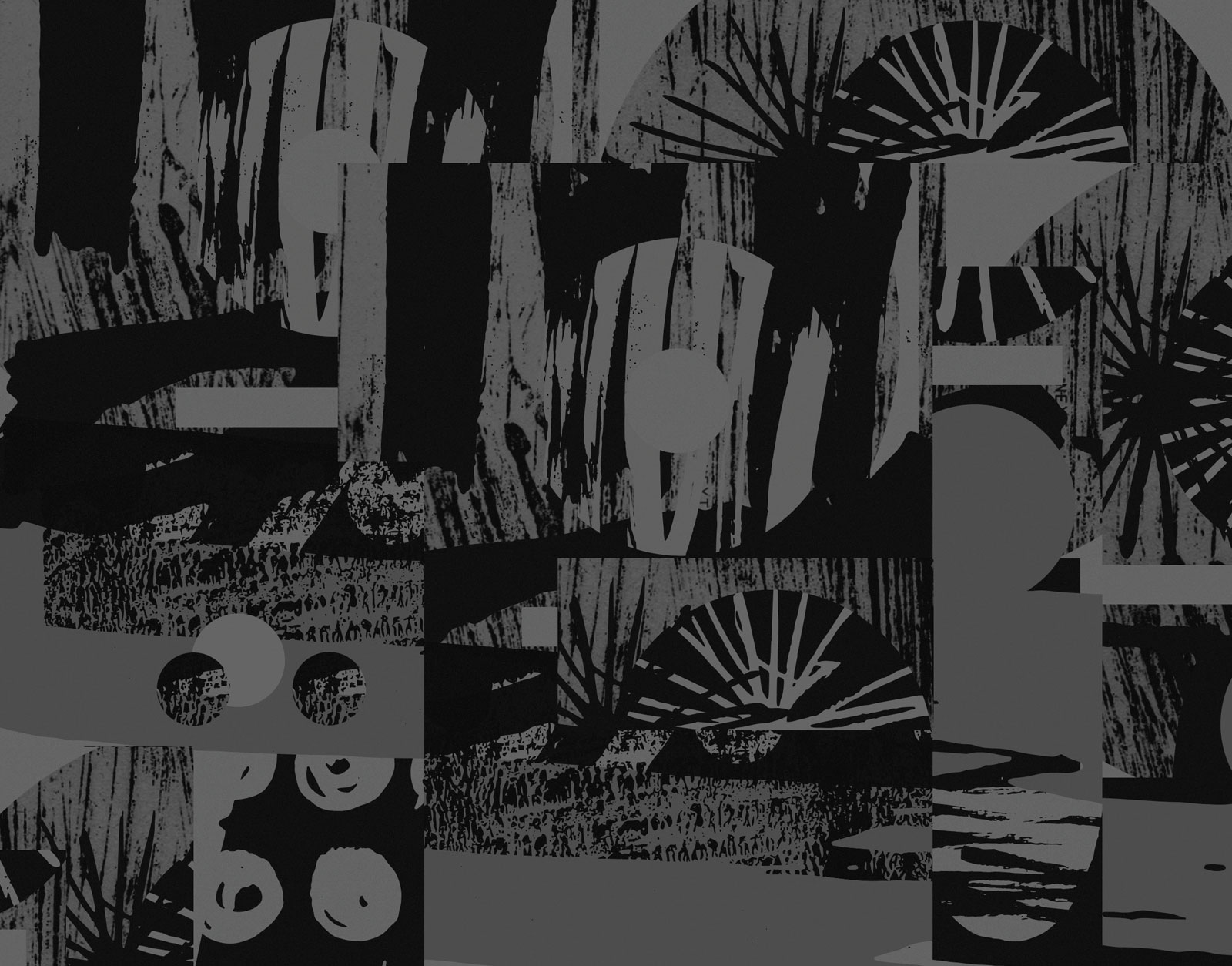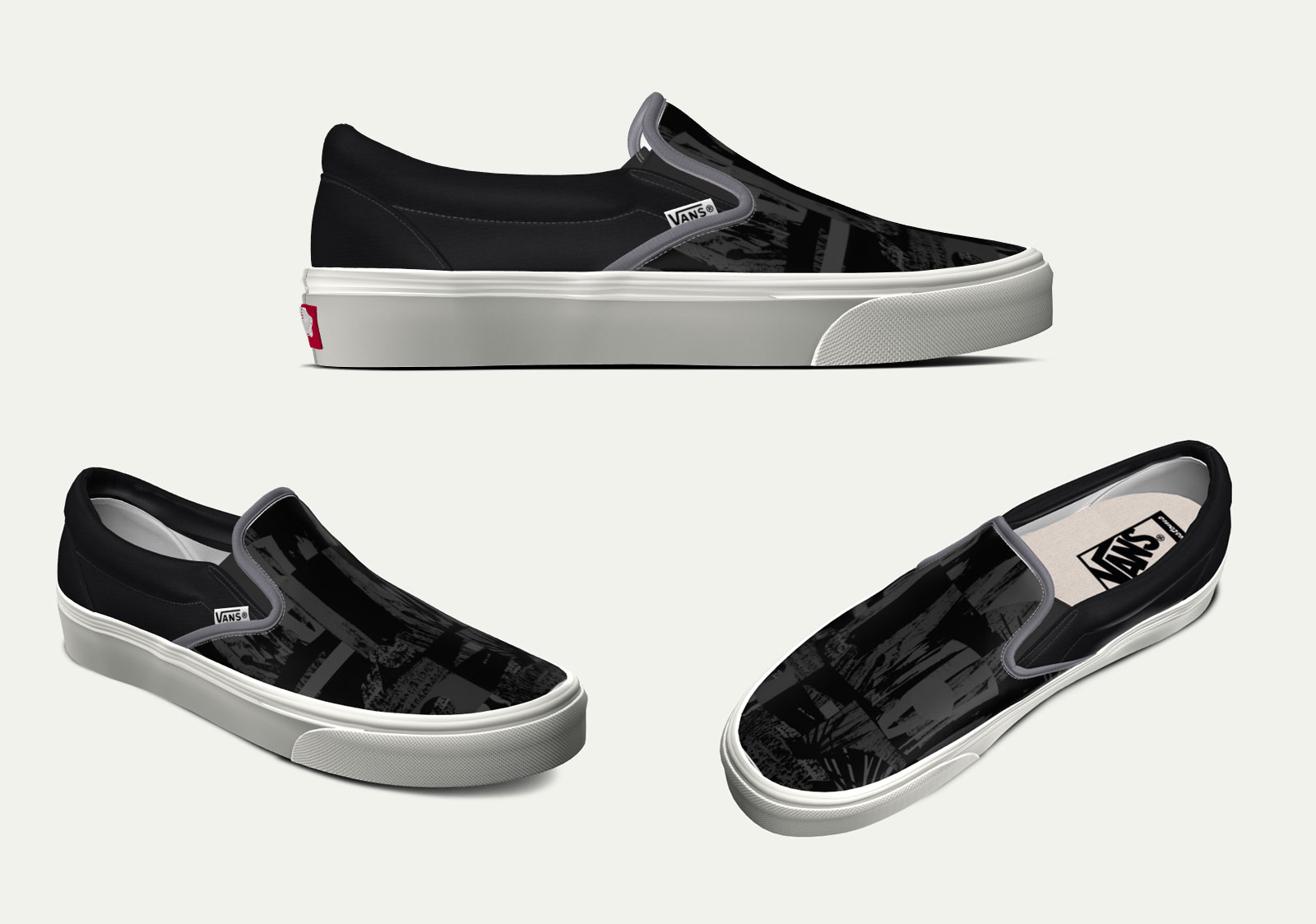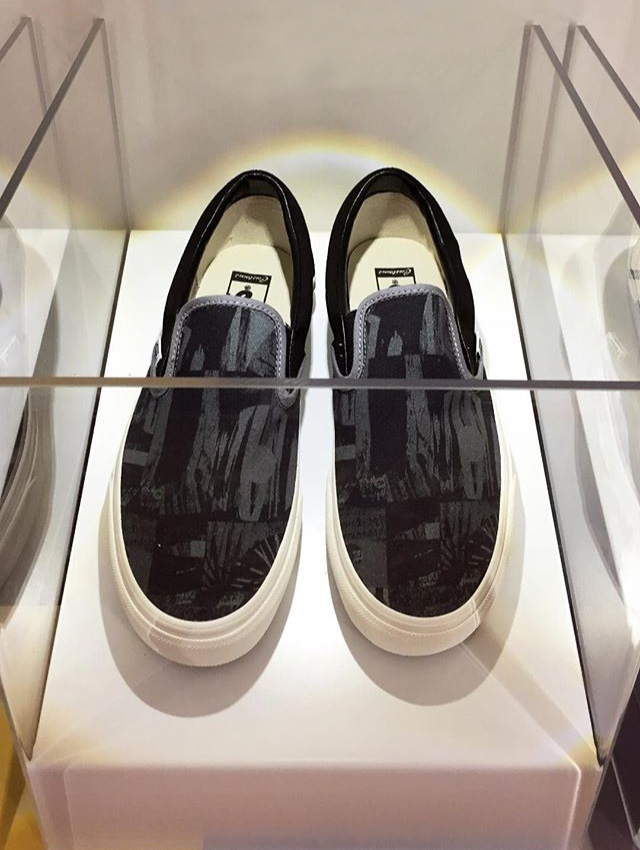 For the launch of their new customisation website Vans invited a selection of international artists to create an exclusive design on the classic shoe range. I was one of the 20 chosen artists. This limited edition was available to order on the website for a short time period.
2019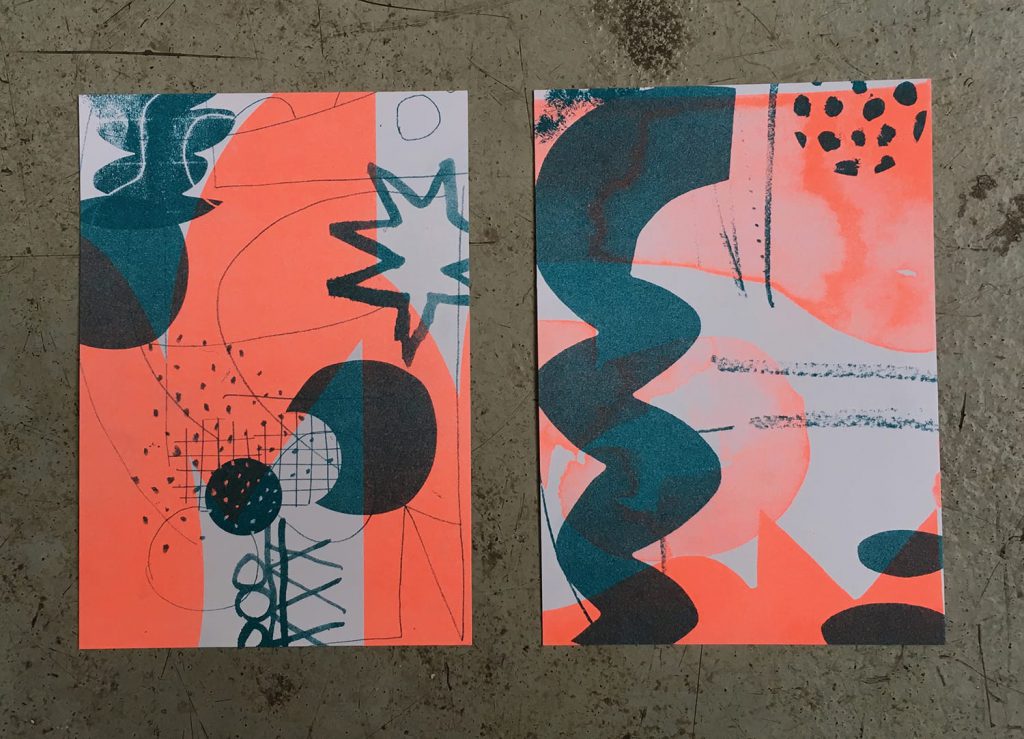 Risography print series,
148 x 210 mm, limited to 50 pieces, signed & numbered,
2018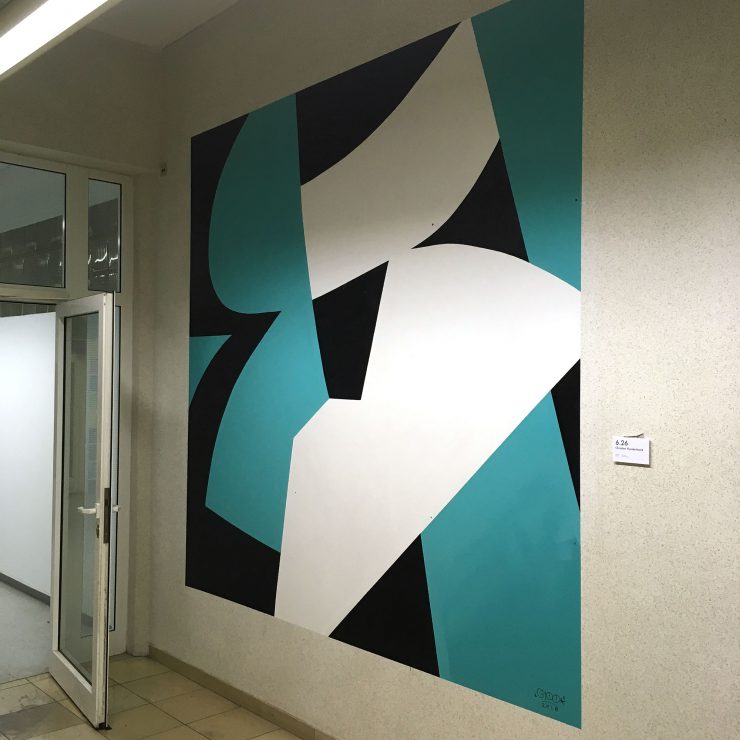 Mural for the show "Kunstlabor" curated by MUCA Museum of Urban
Contemporary Art in Munich, 2018.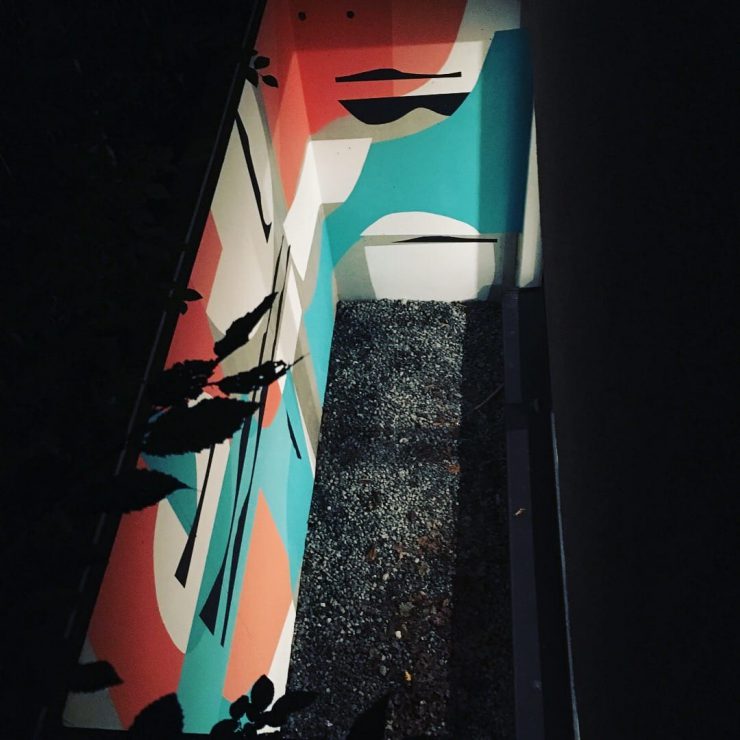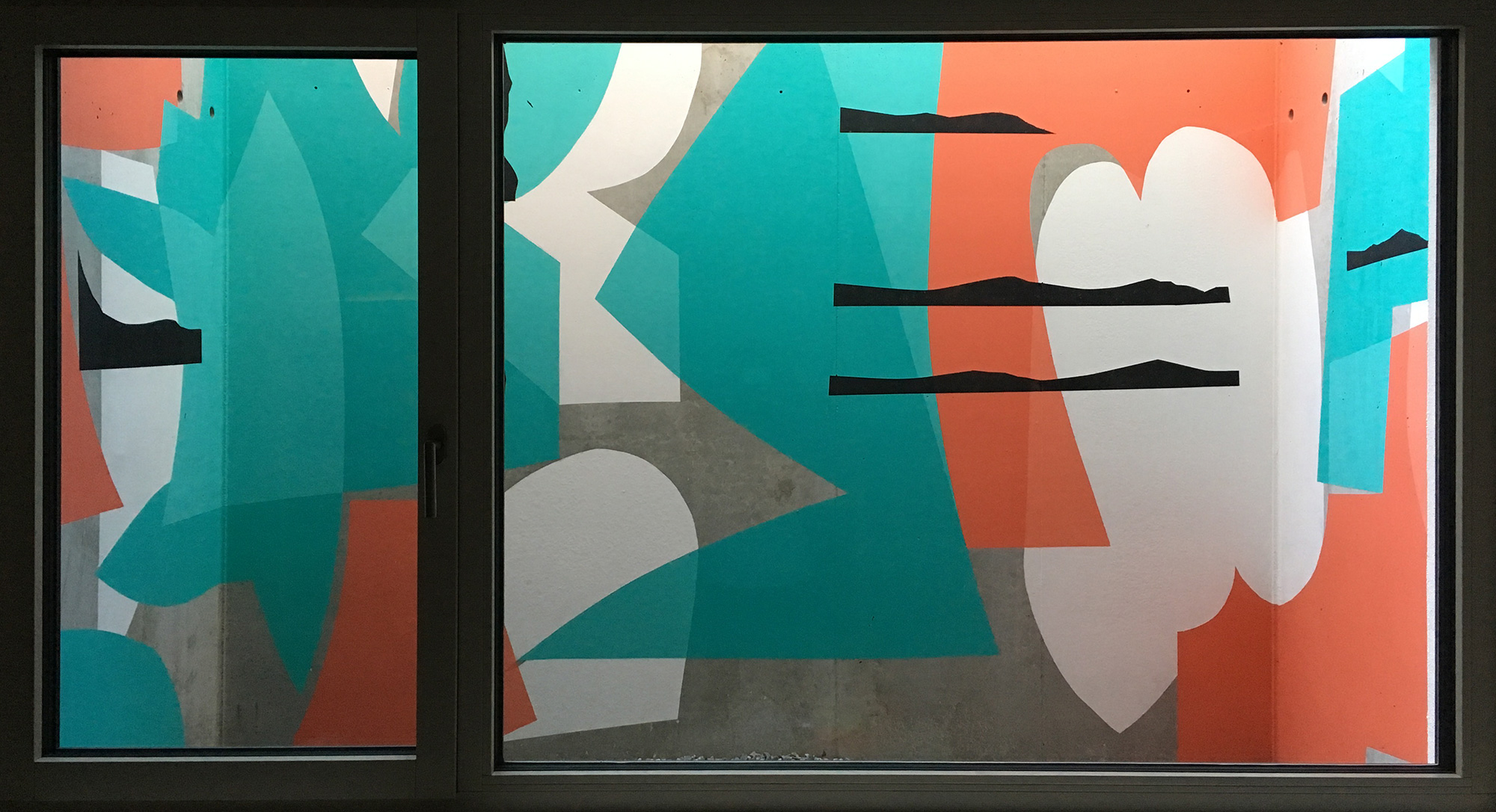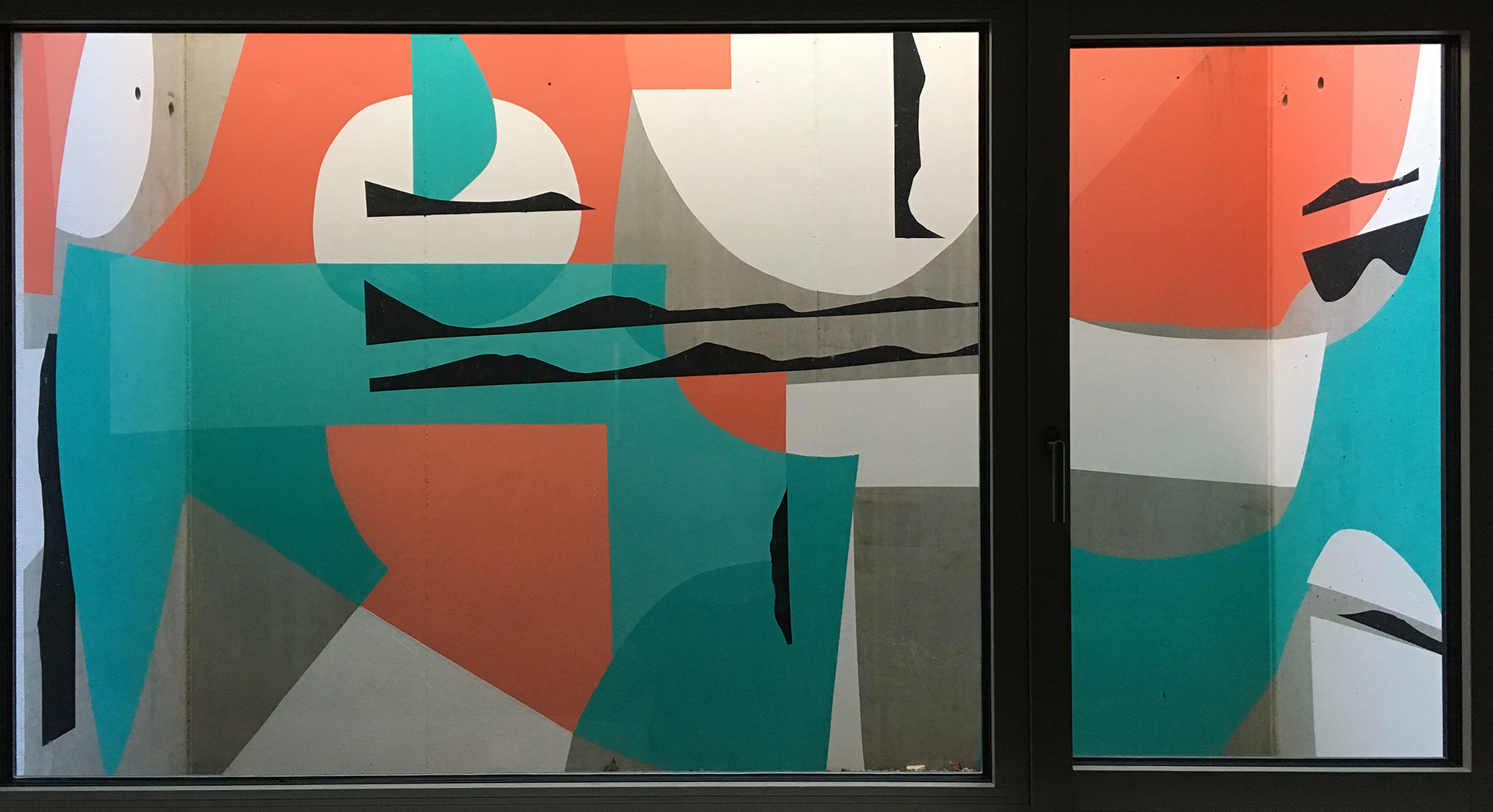 Private mural, latex paint on concrete, summer 2018.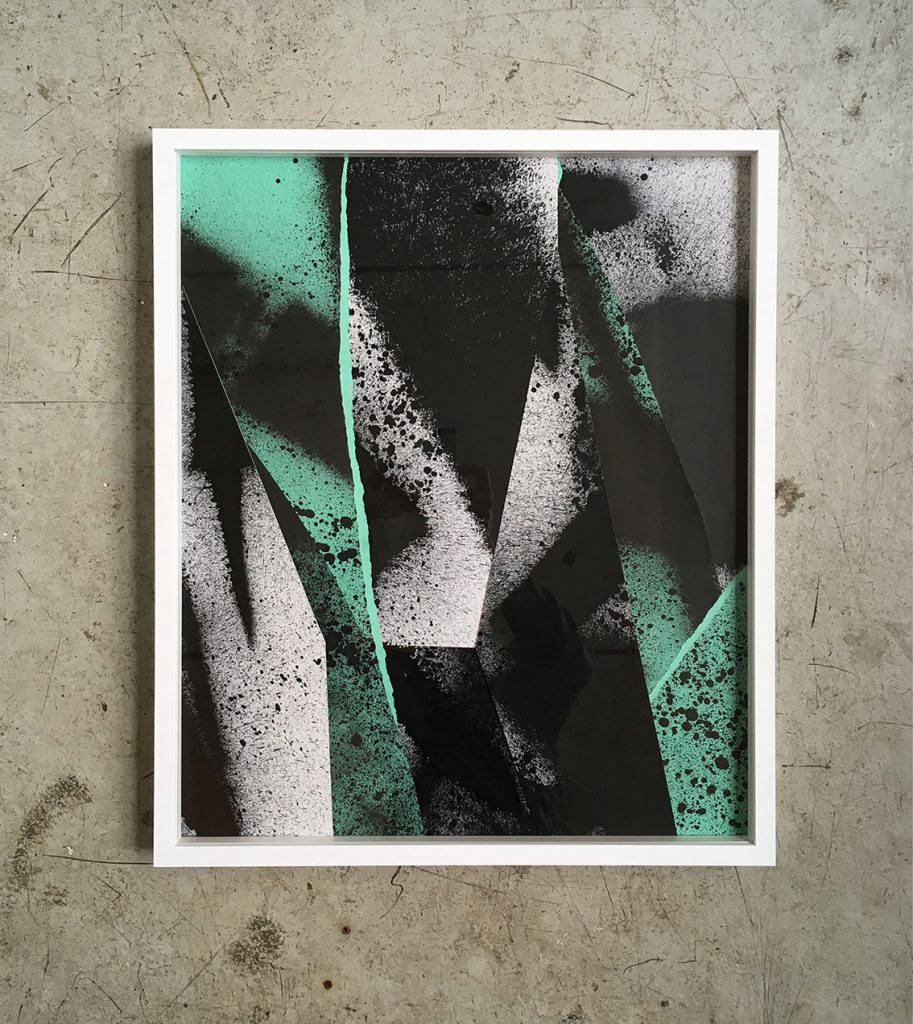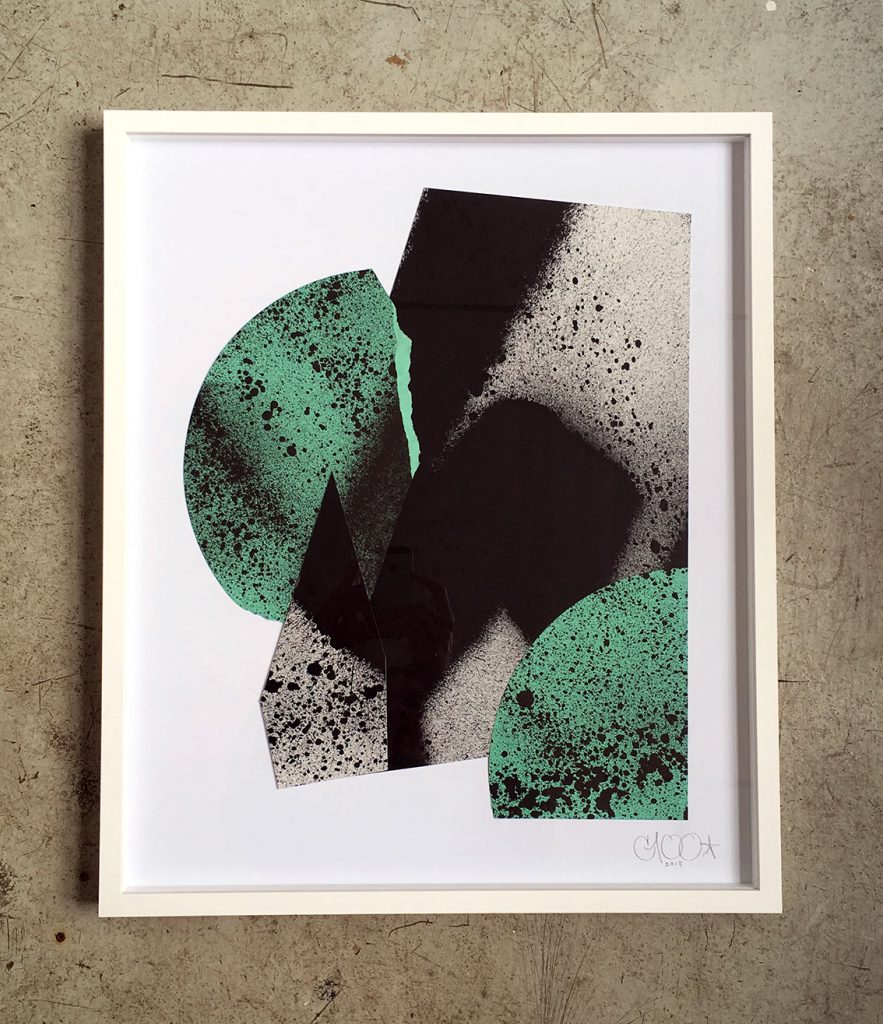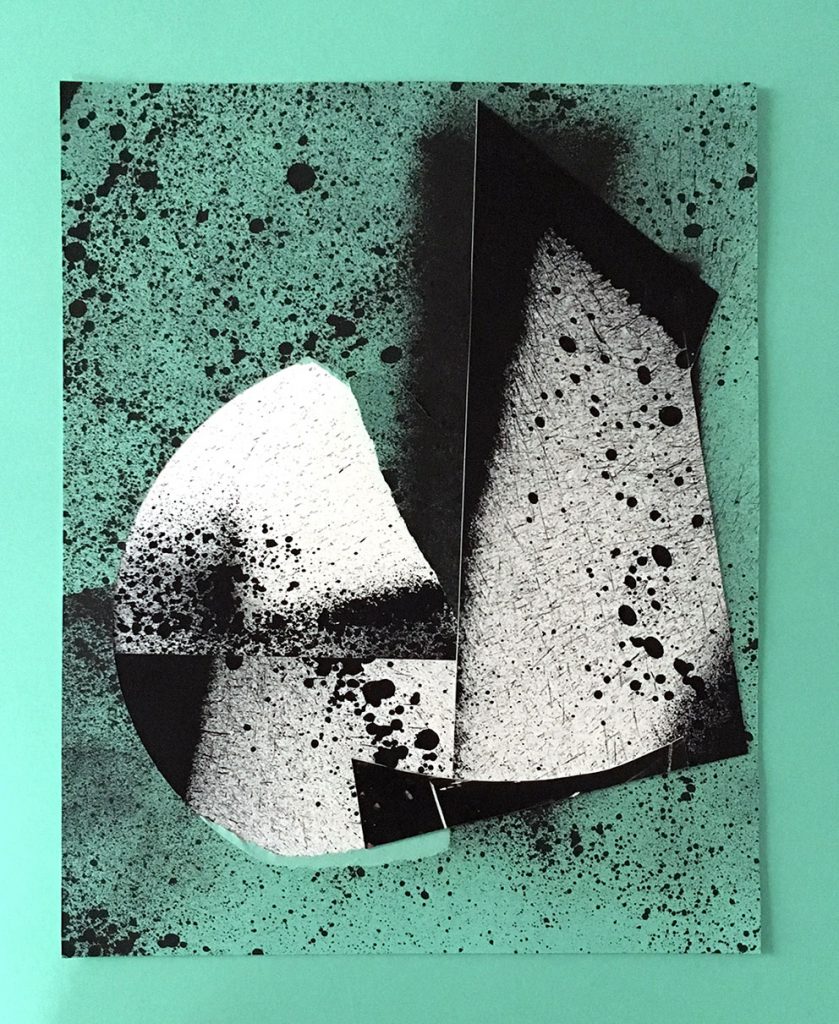 Untitled collages
Spraypaint on coloured paper,
2018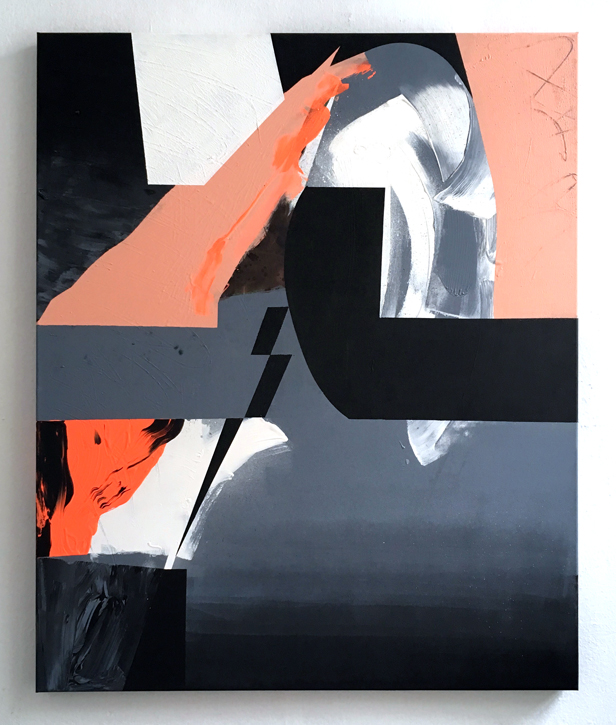 "Wealth"
Mixed media on canvas, 100 x 120 cm
2019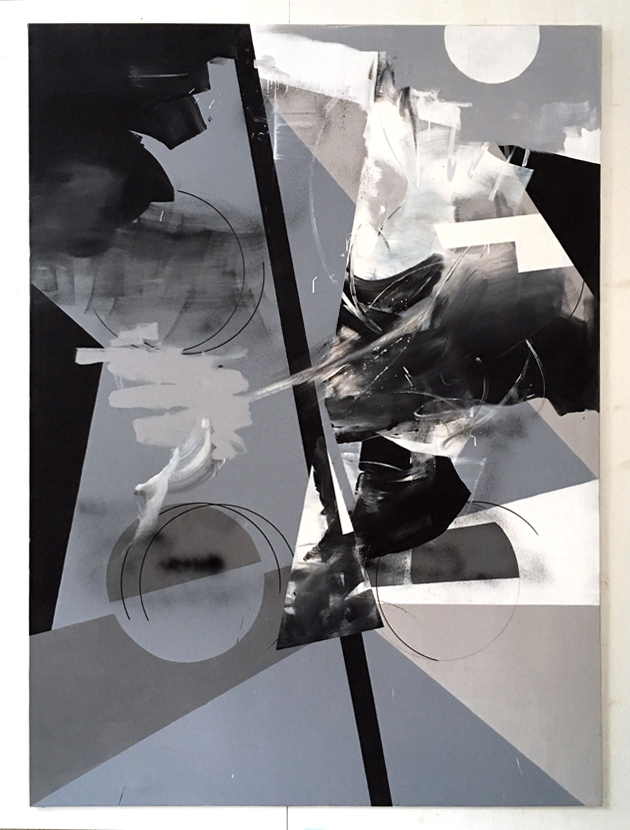 "Innervisions"
Mixed media on canvas, 200 x 150 cm
2018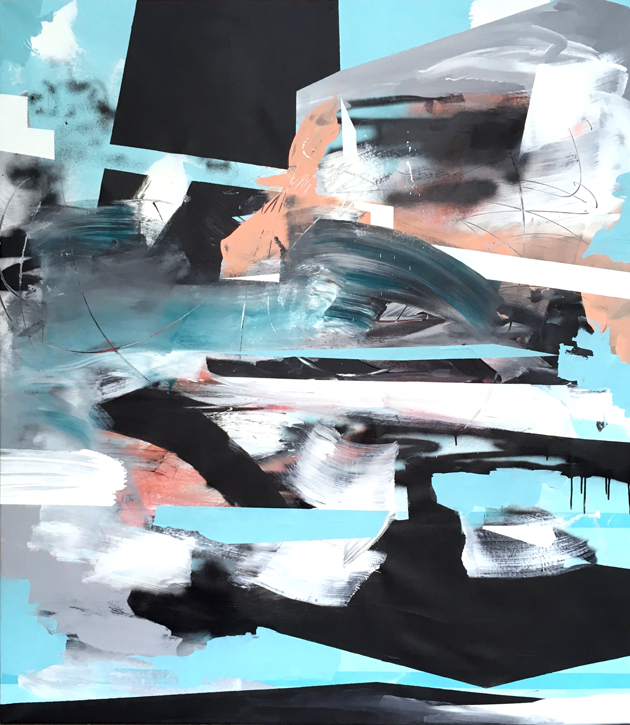 "Trust"
Mixed media on canvas, 140 x 160 cm
2019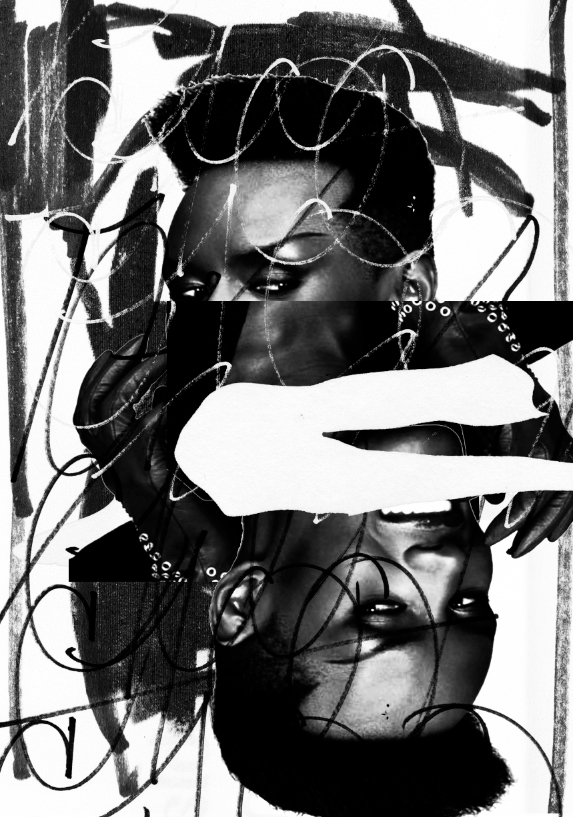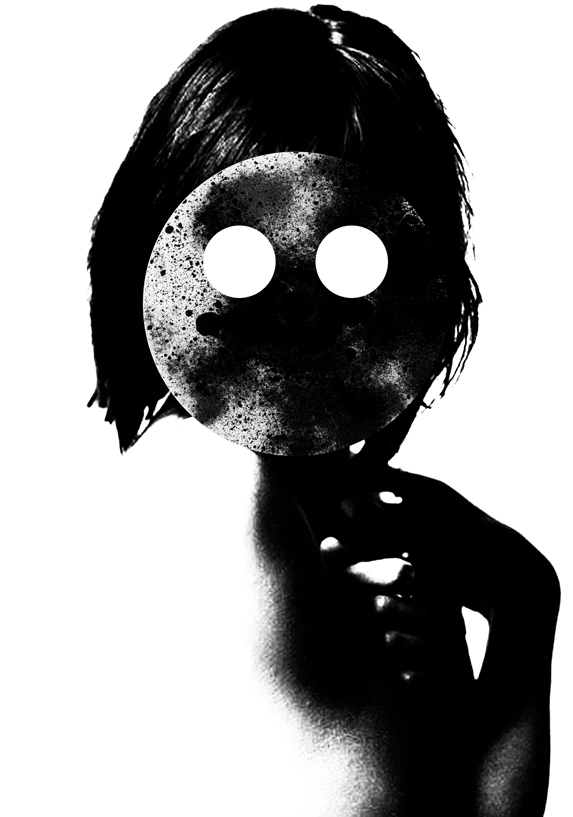 "Grace I & II"
Mixed media on paper, 42 x 29,7 cm
2016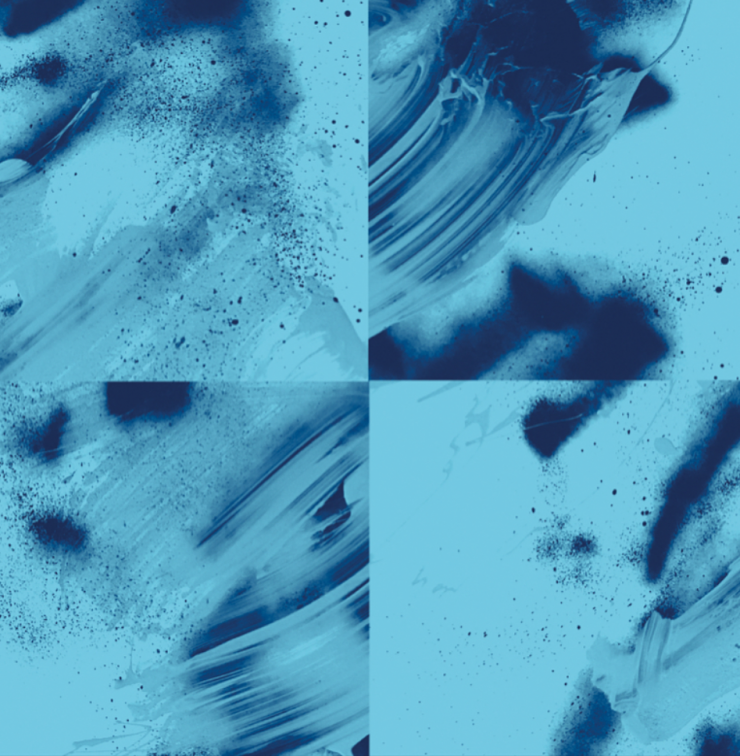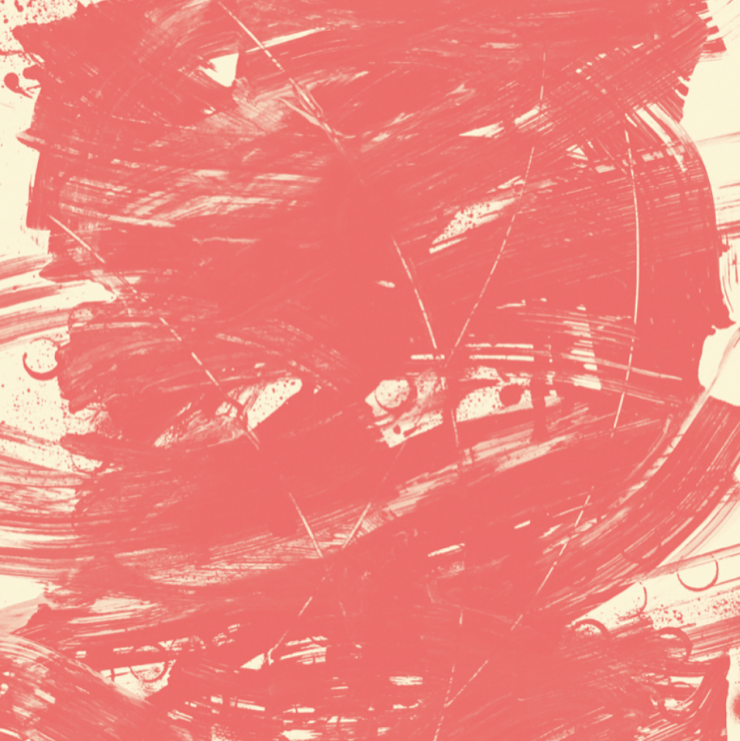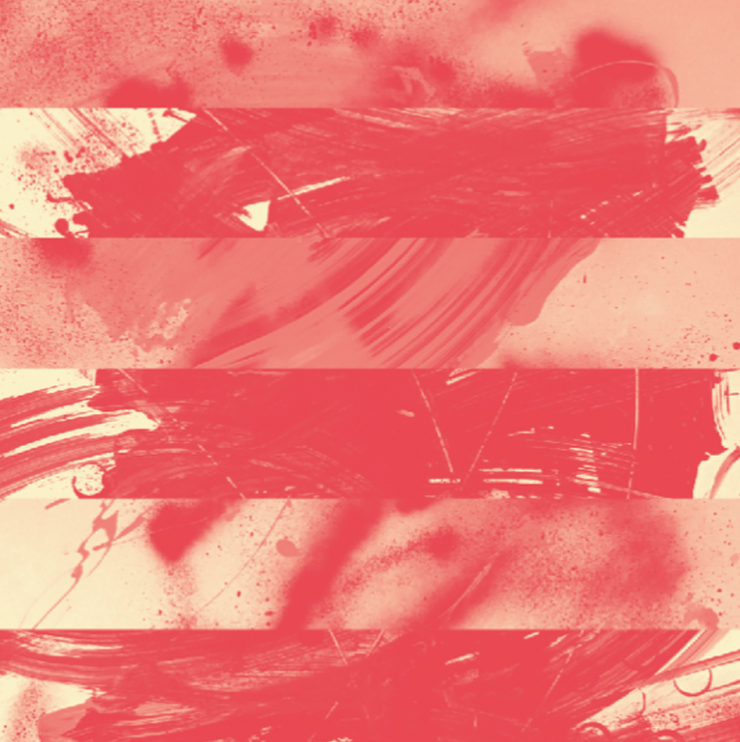 Mixed media collages, 2018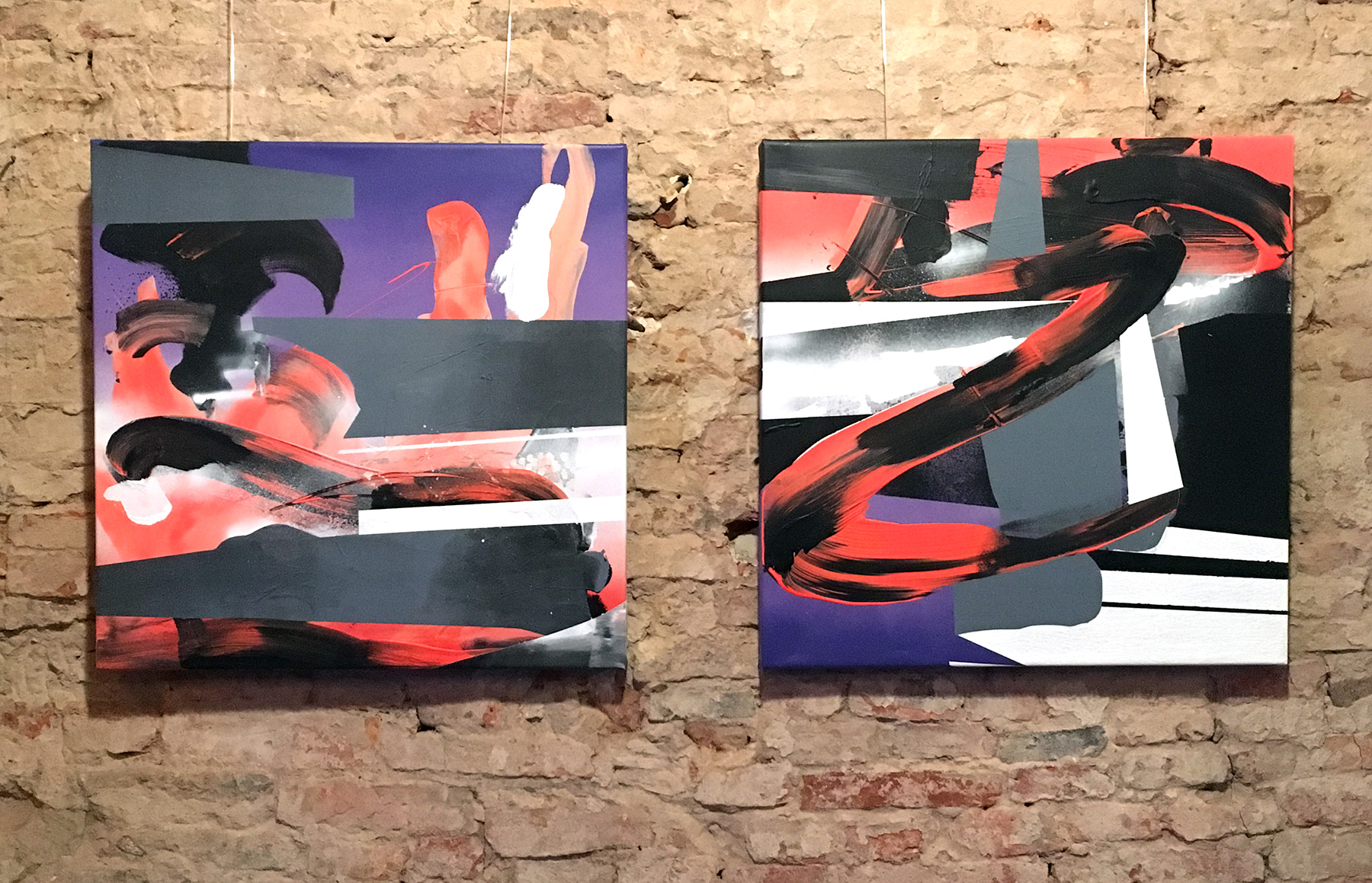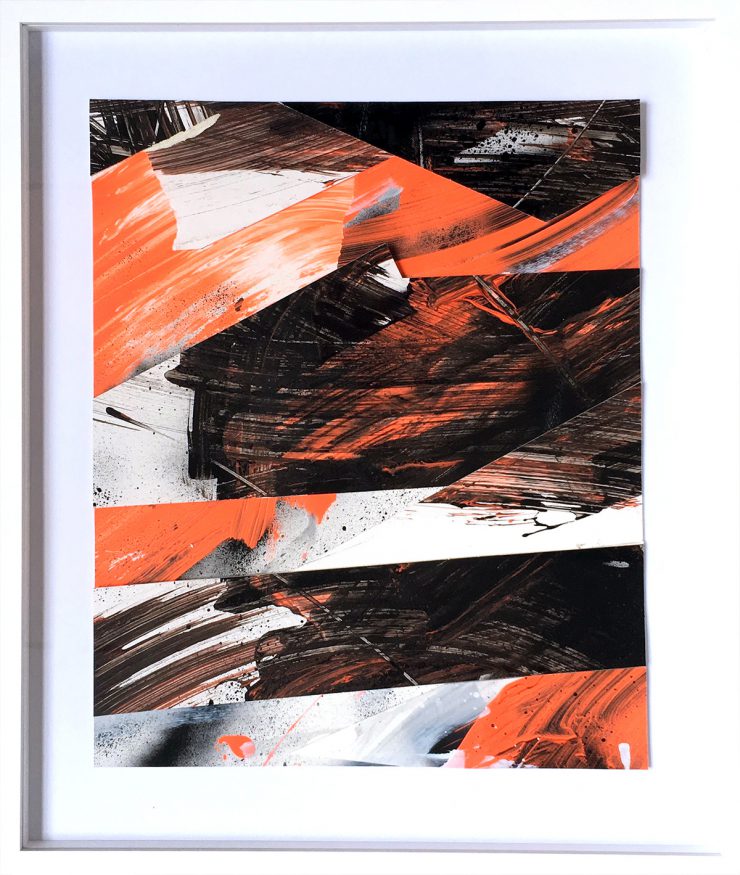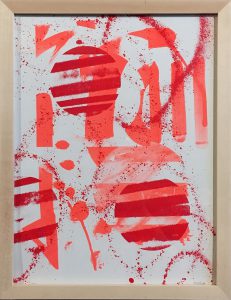 Works from the solo show in Aschaffenburg, 2018.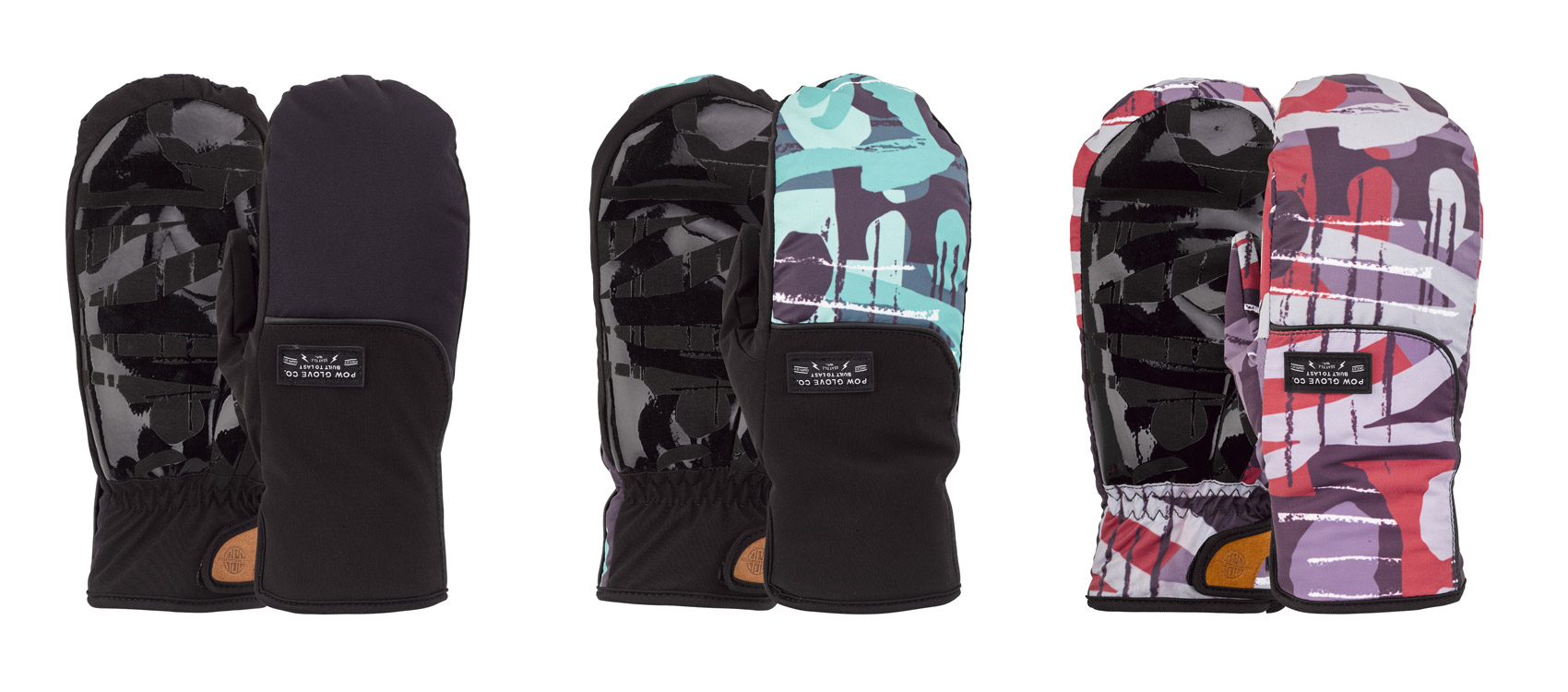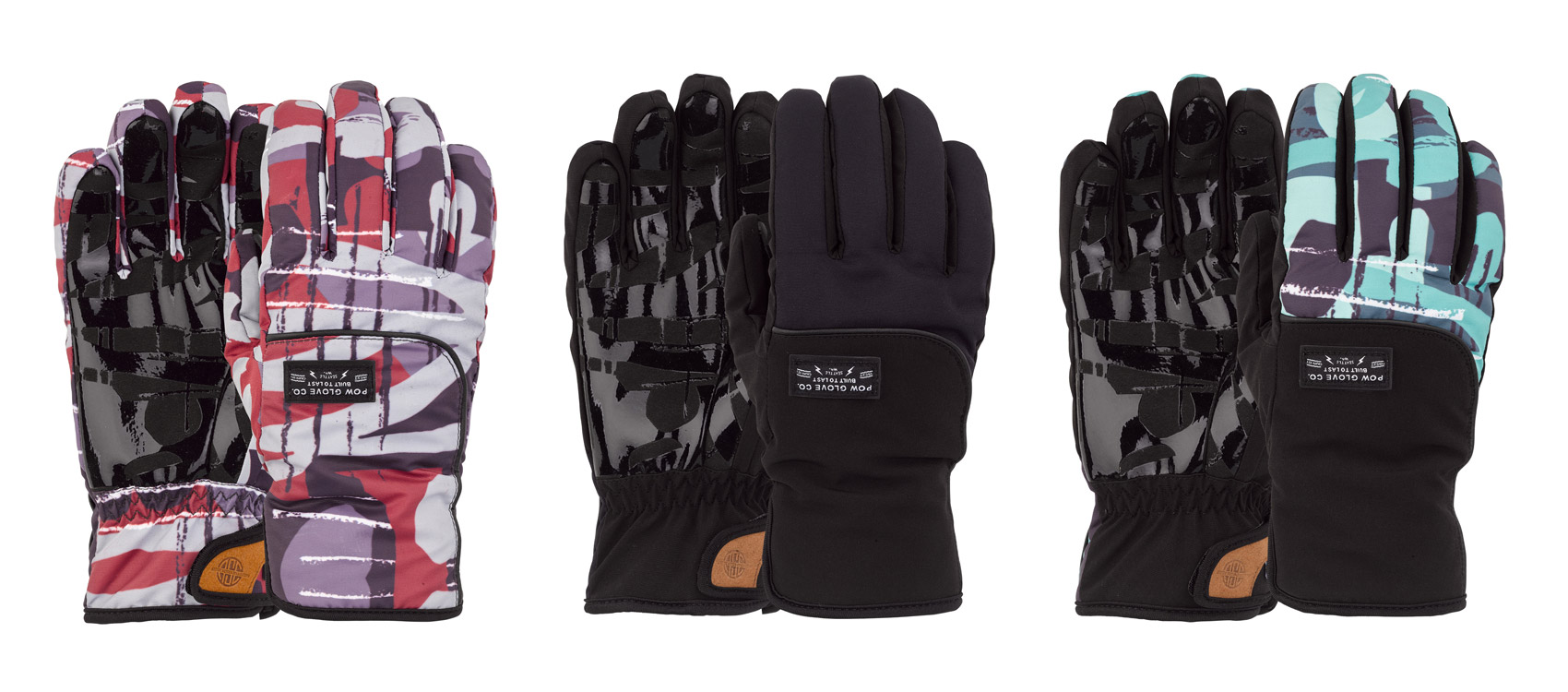 Australian company POW Gloves is one of the leading brands in gloves for both snowboarding and skiing.
For their 2018 range they invited Christian to design three different gloves.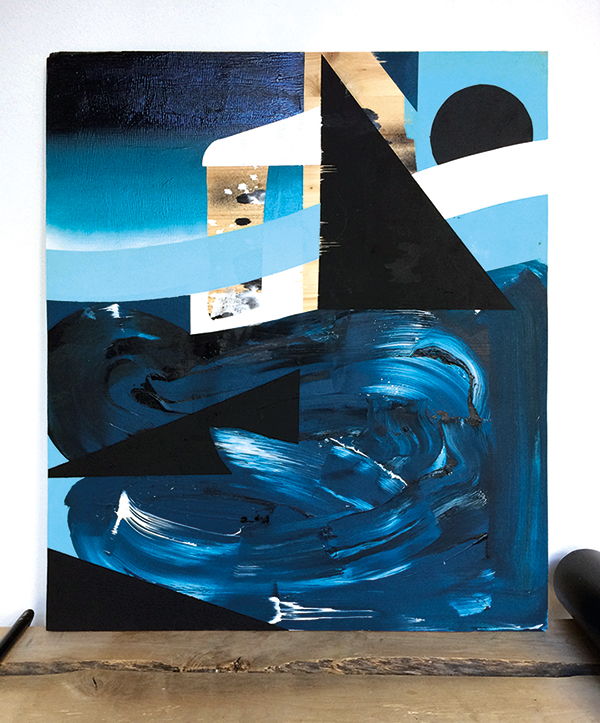 "Duckdive", Mixed media on wood, 2018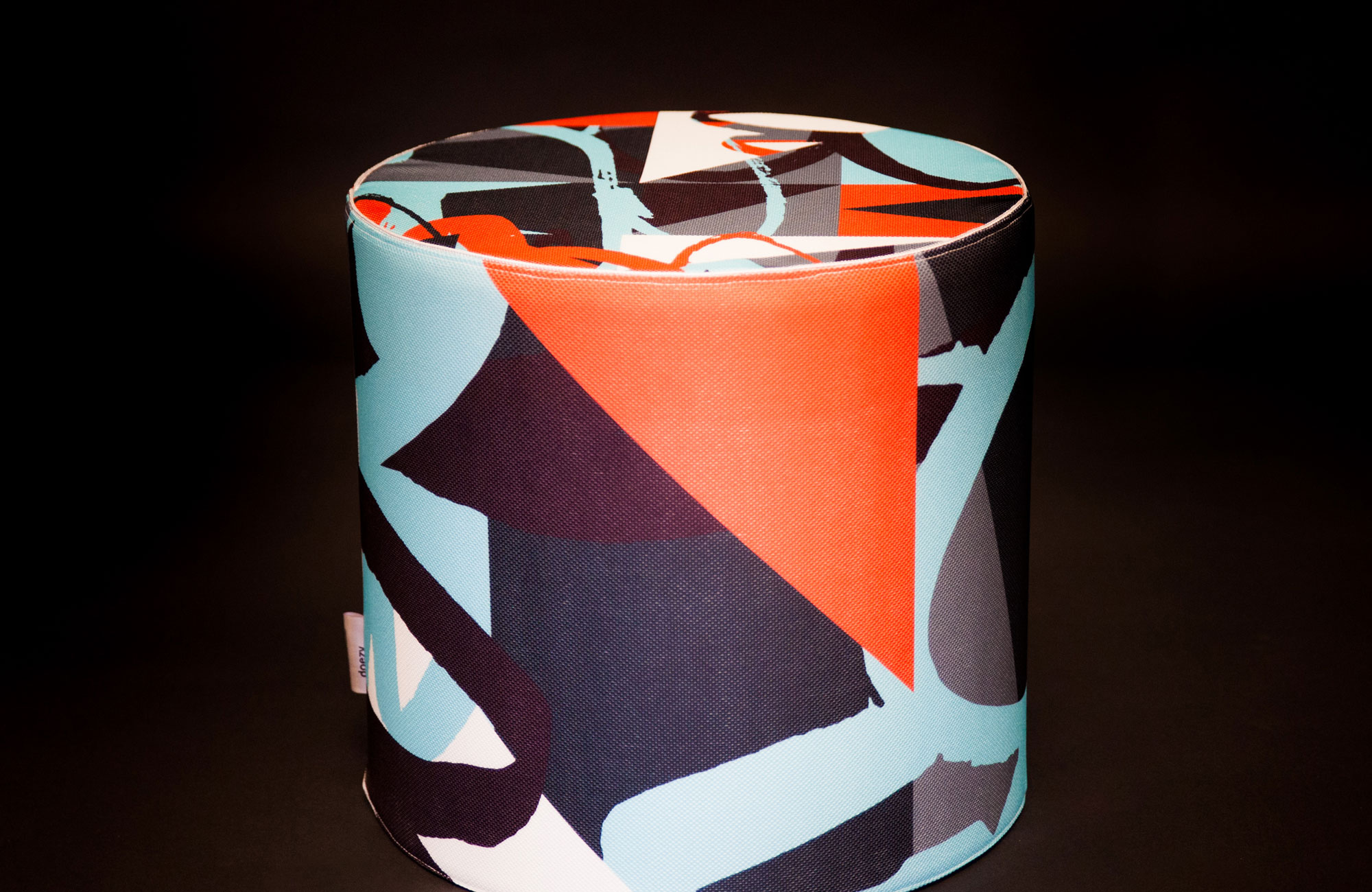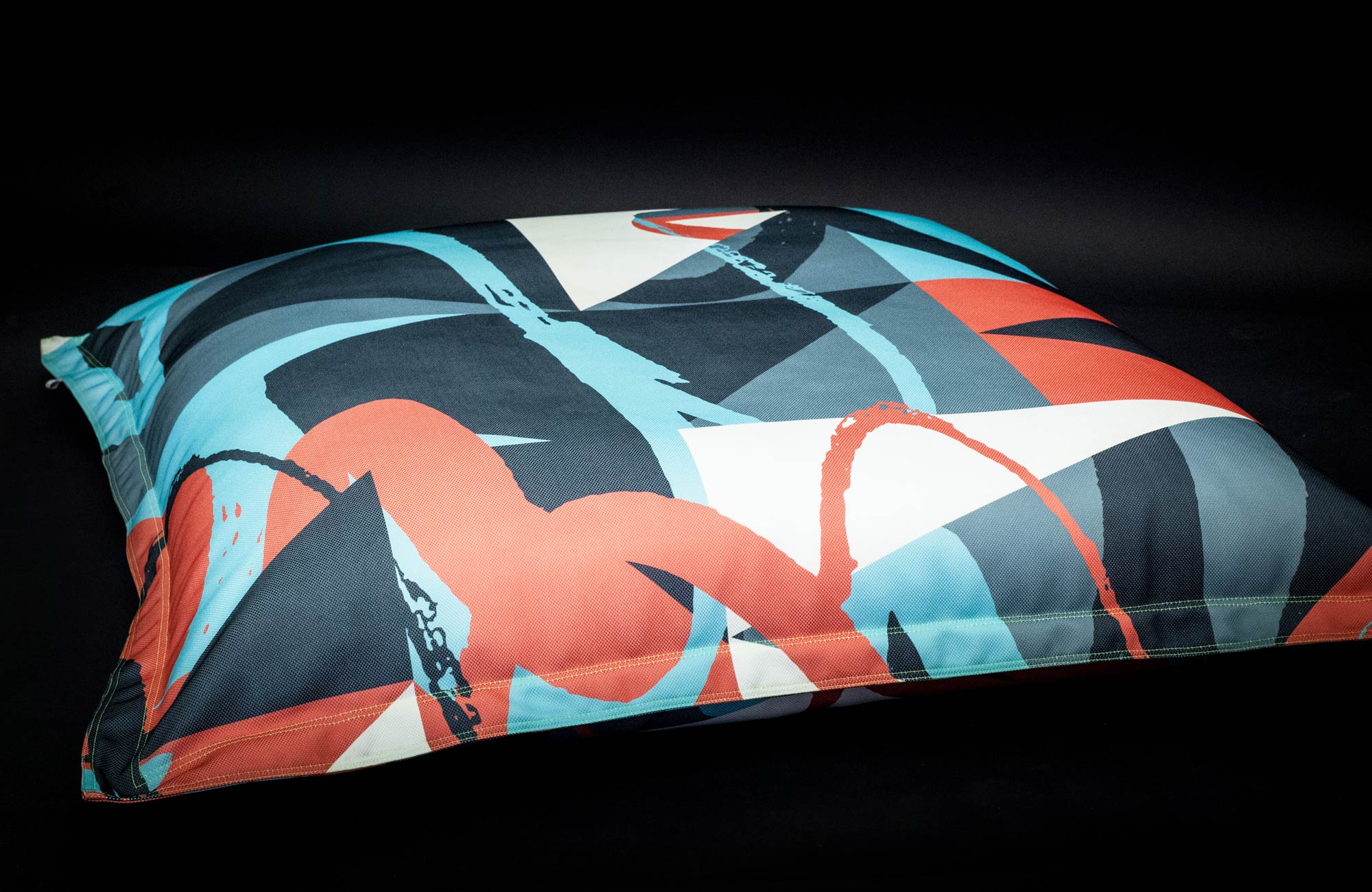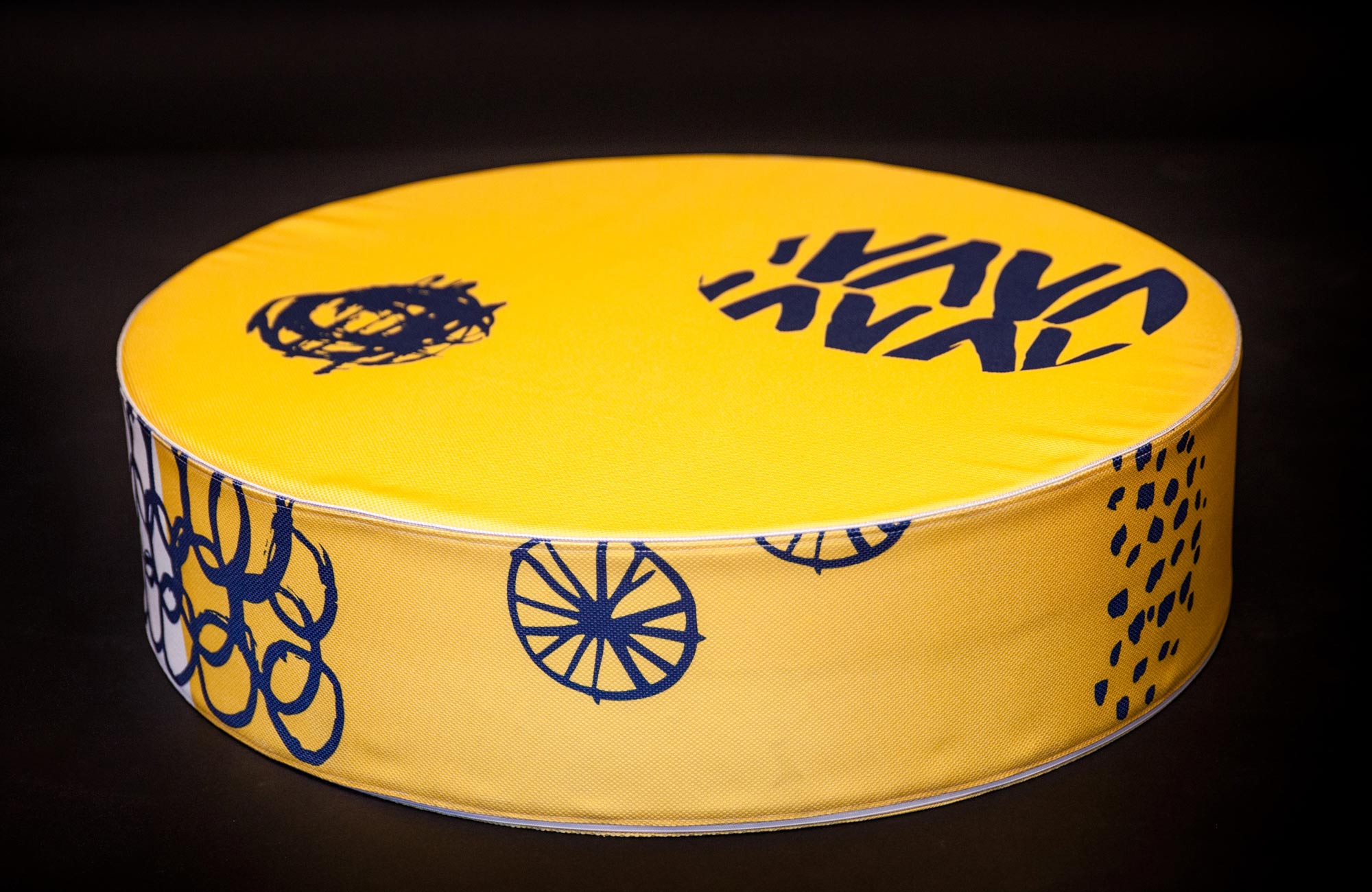 Bespoke furniture brand Styliamo invited me to design a collection of umbrellas, towels, seats and pillows for there online customization platform styliamo.de.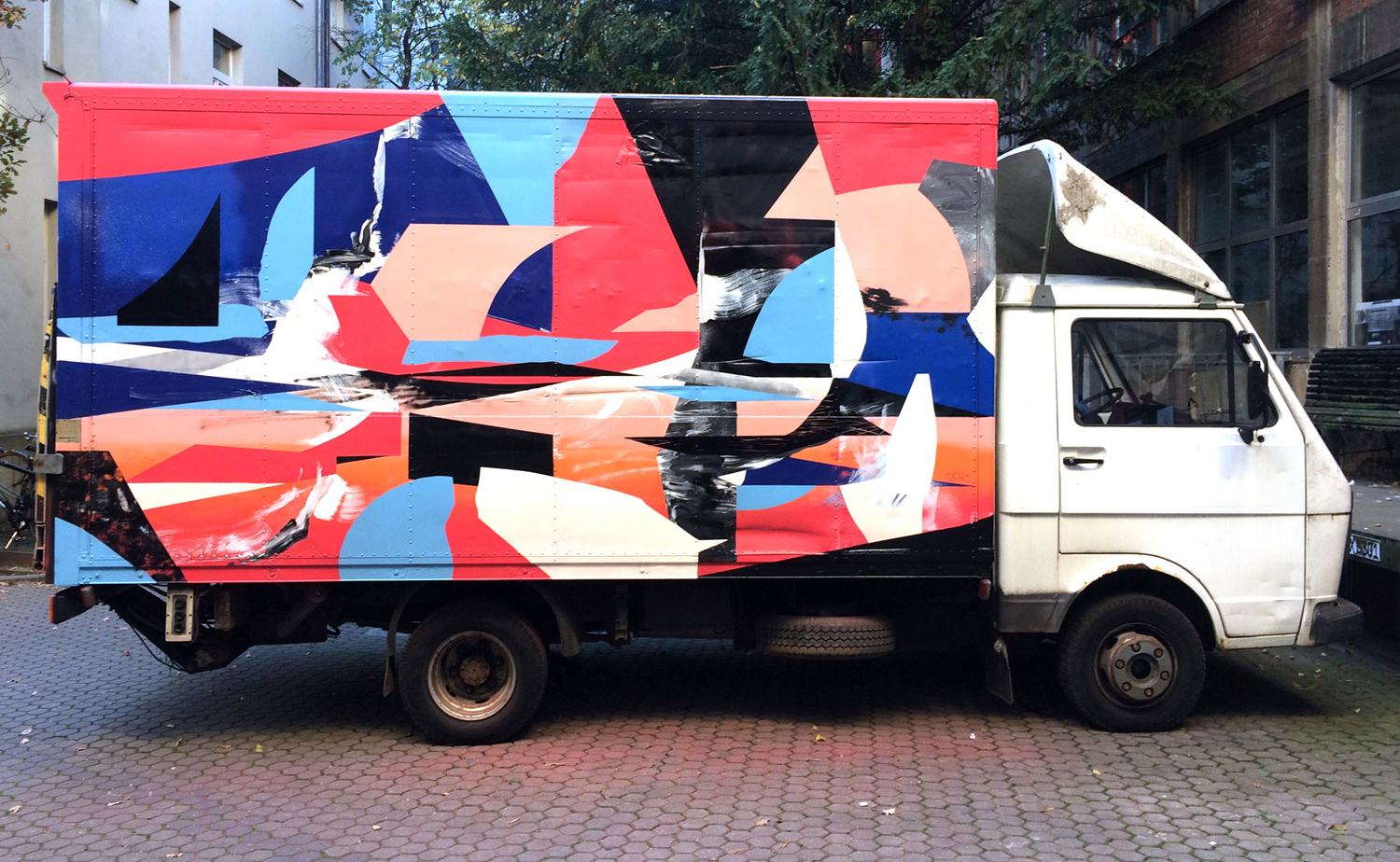 Van, spraypaint/acrylic colours on metal, 2017
LAYER CAKE – Patrick Hartl & Christian Hundertmark C100
Alex Förderer (Cam/DOP) Roger Rekless (Speaker) The Intrudas (Music), 2017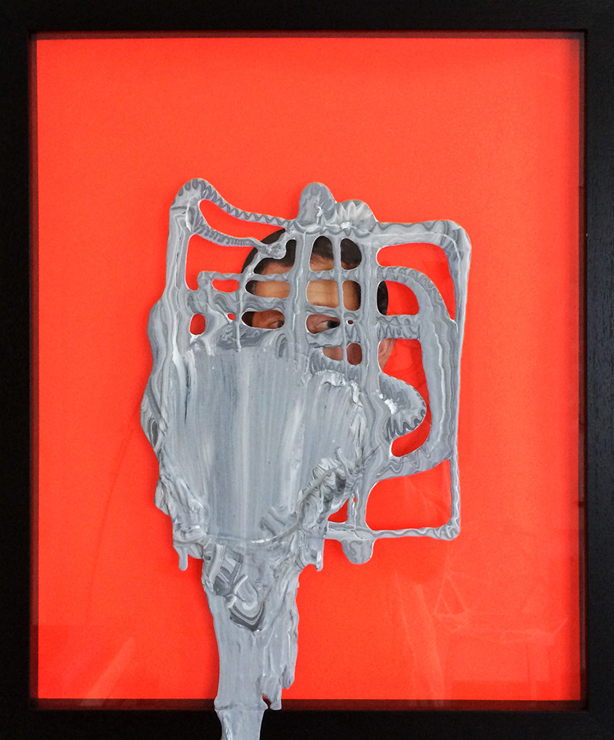 "Charles"
Acrylic paint, postcard, paper
2014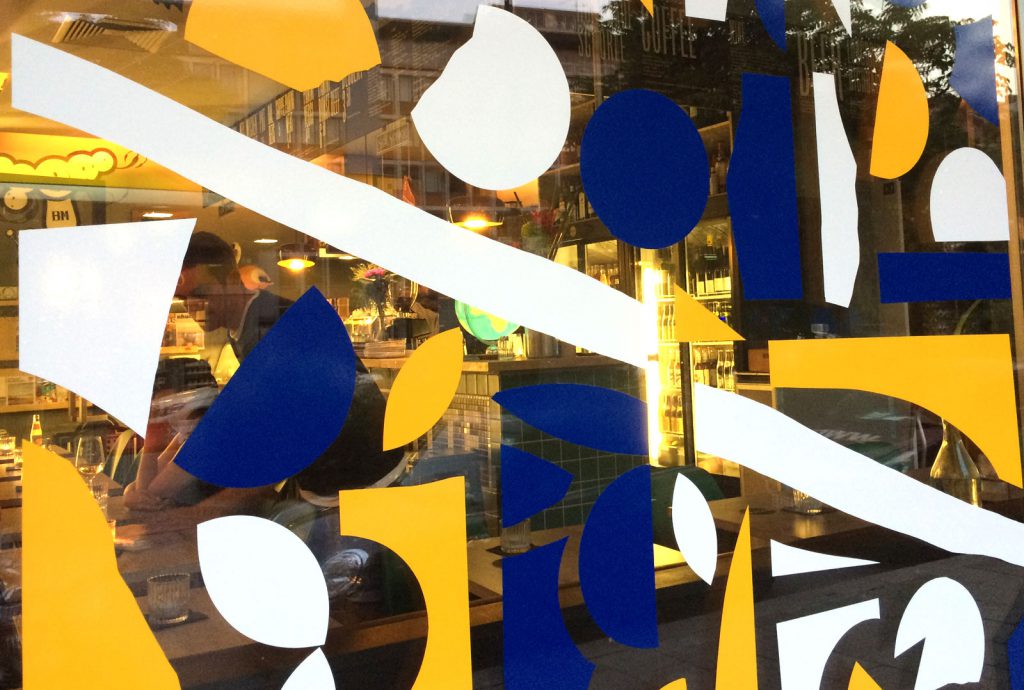 Artwork on the restaurant window of the deli Bikini Mitte in Munich,
2017
Surfboard, Spraypaint /acyrilc paint, 2017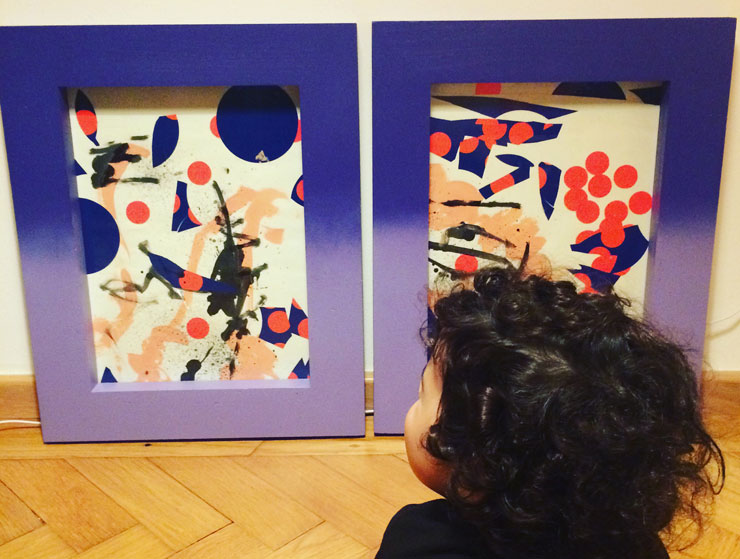 Collage with my daughter Maya for Mum's birthday
Mixed media on paper
2017
Mural in the Magic Quiver Surflodge Hotel in Ericeira (Portugal), 2017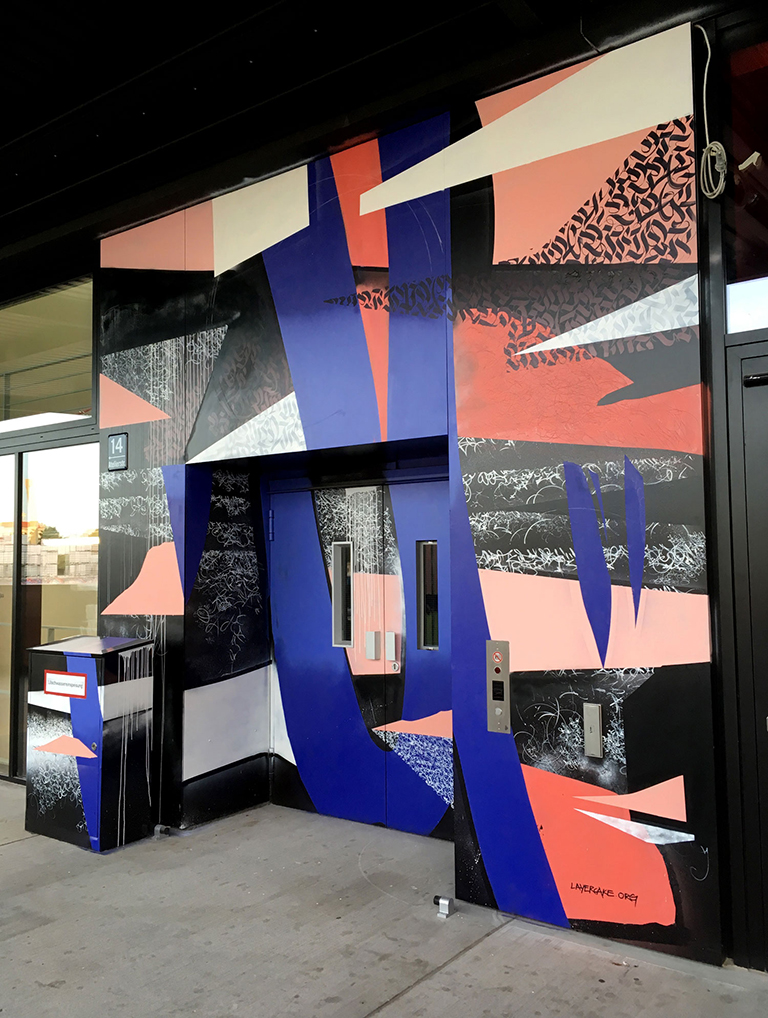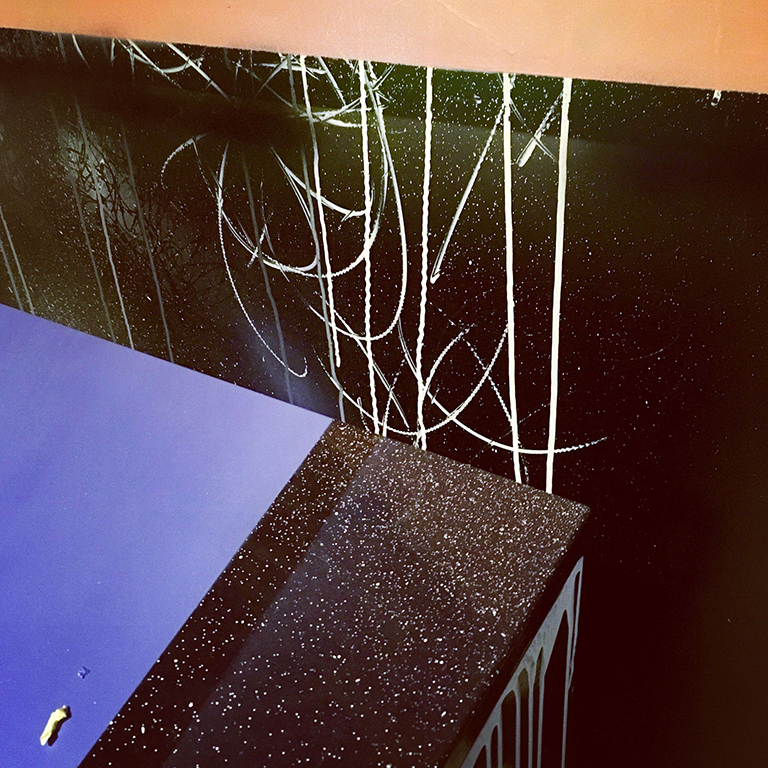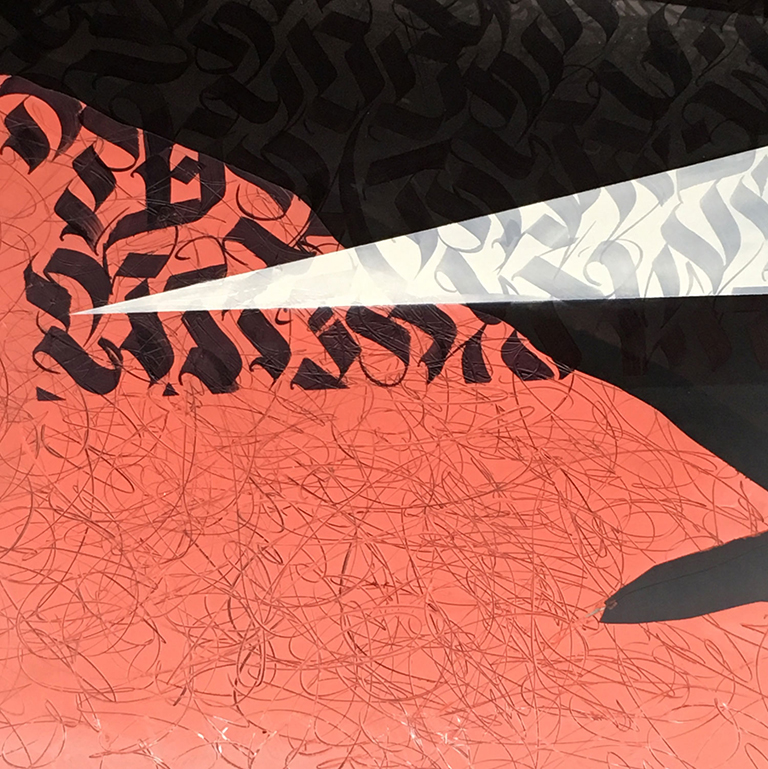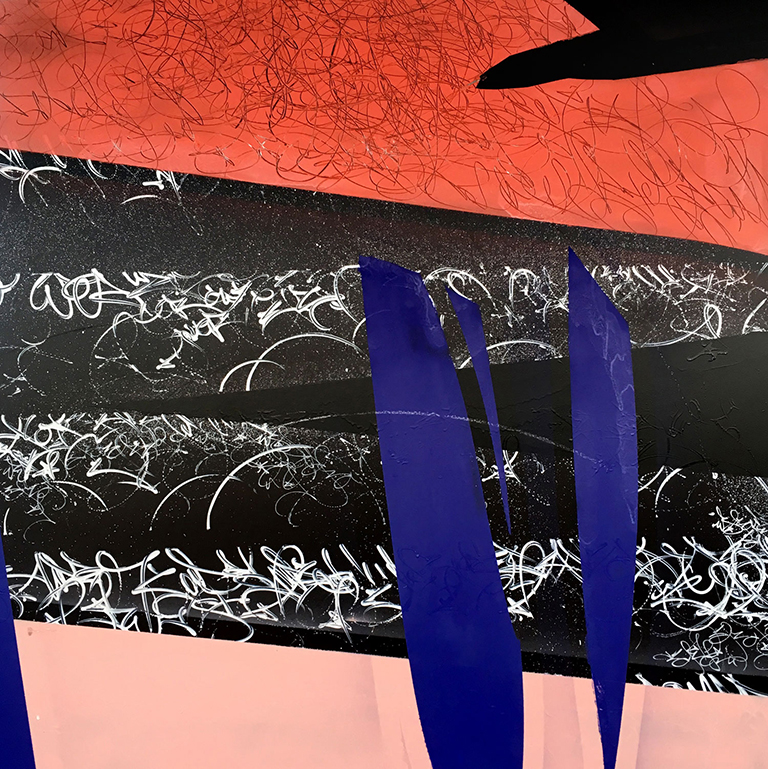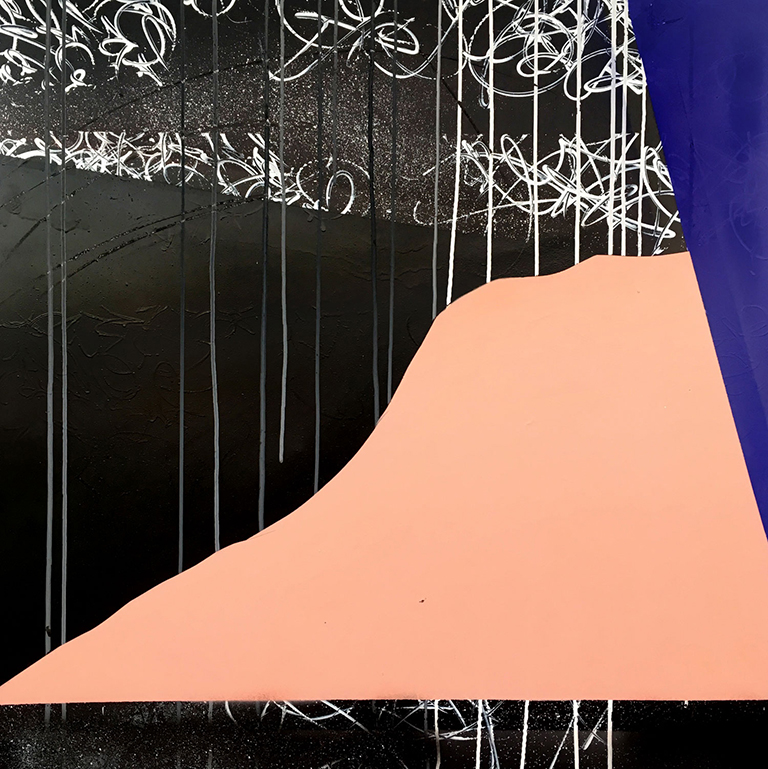 LAYER CAKE – Patrick Hartl & Christian Hundertmark C100, mural, Munich (GER), 2017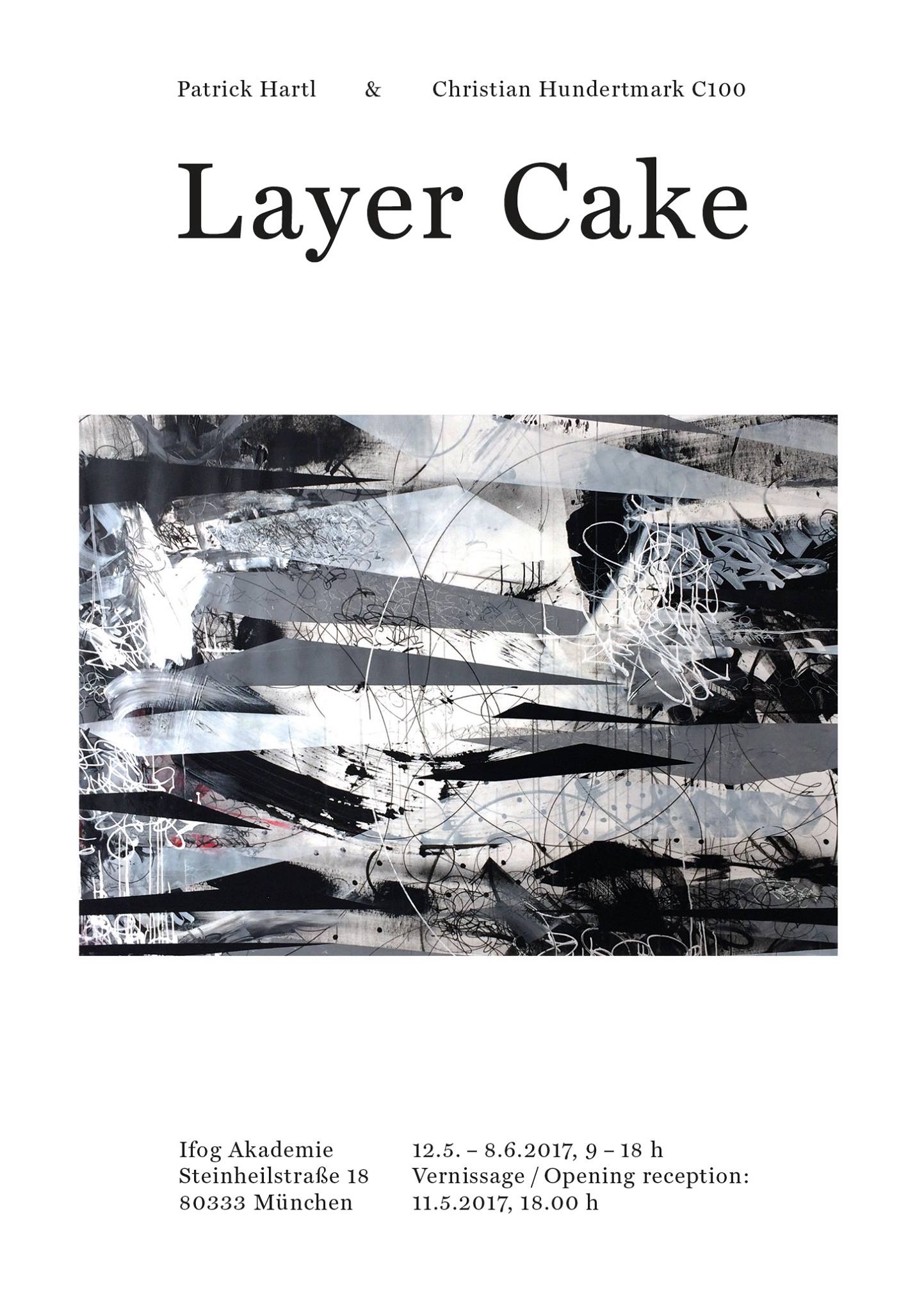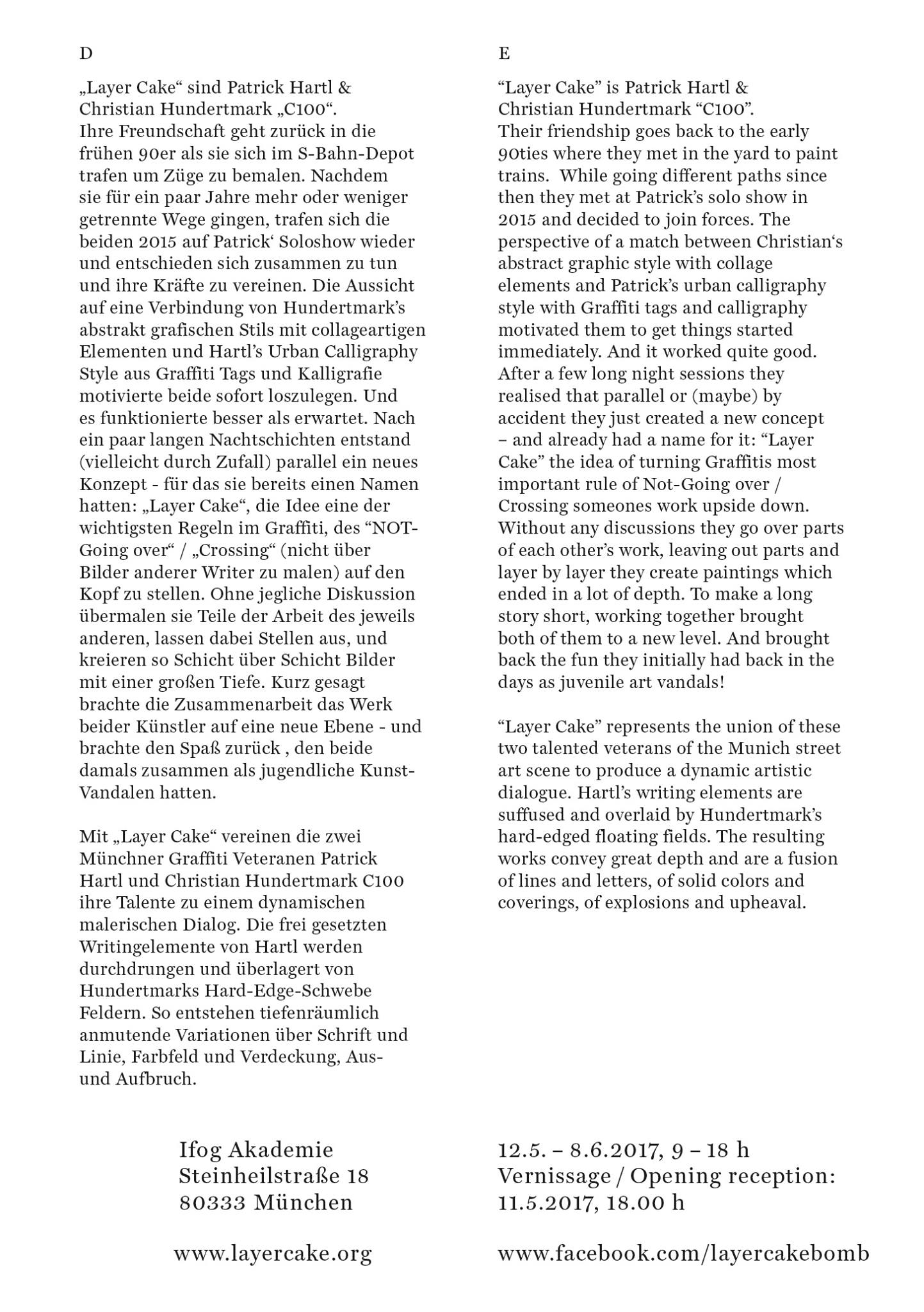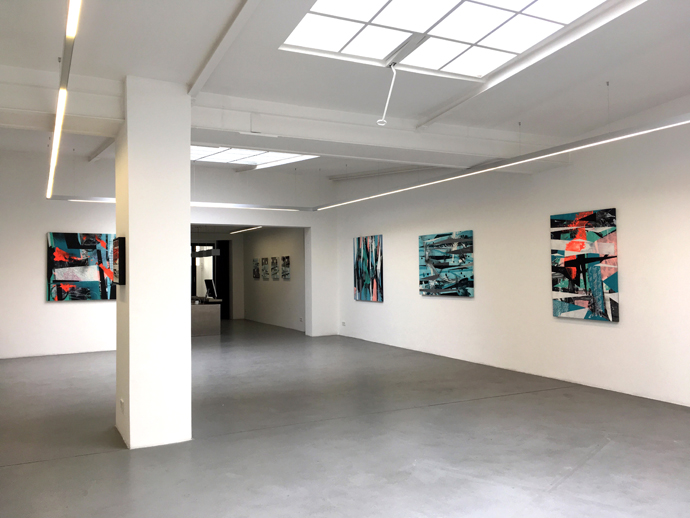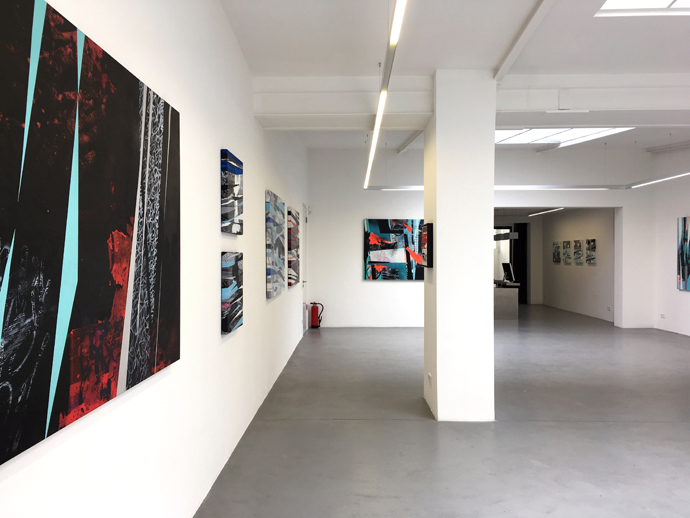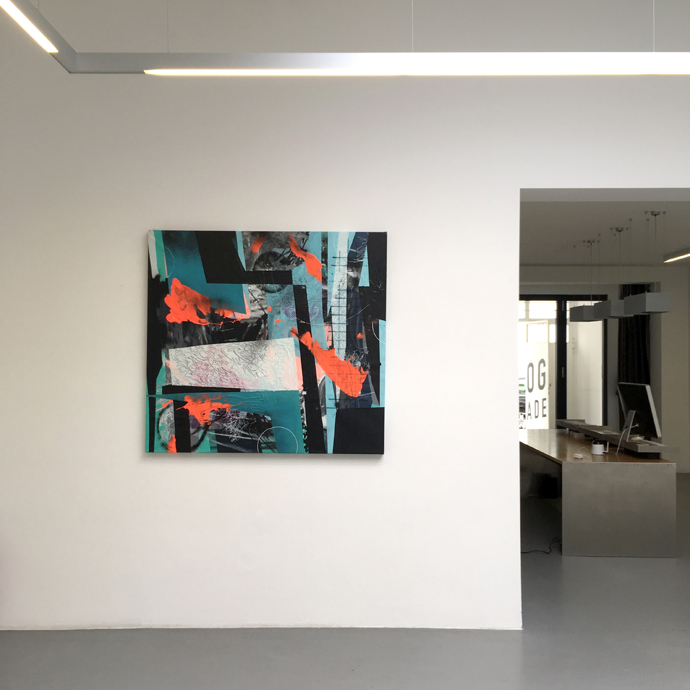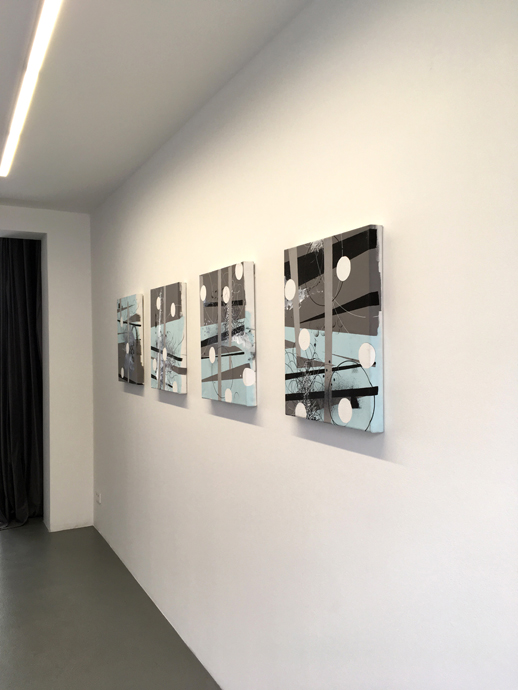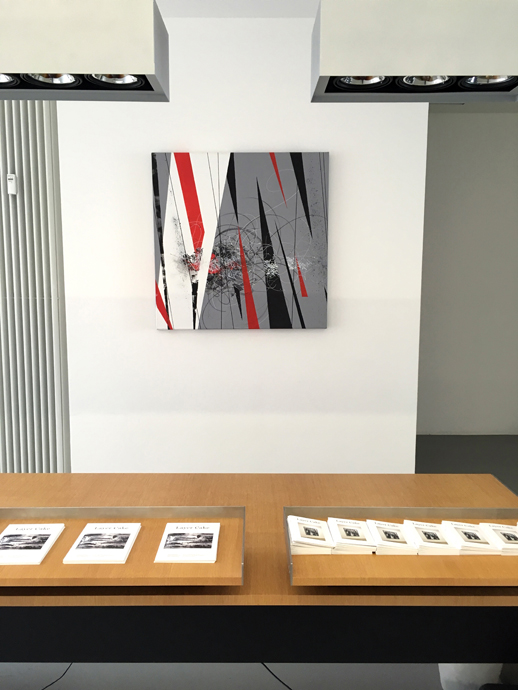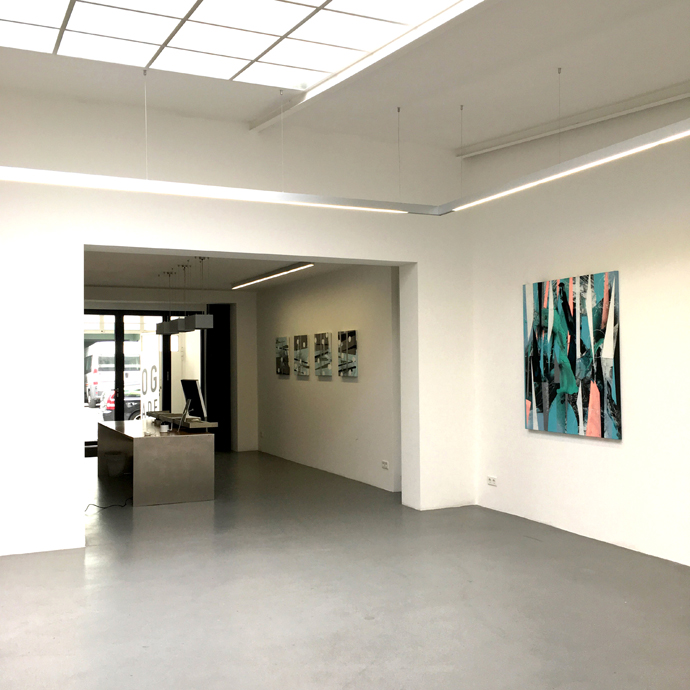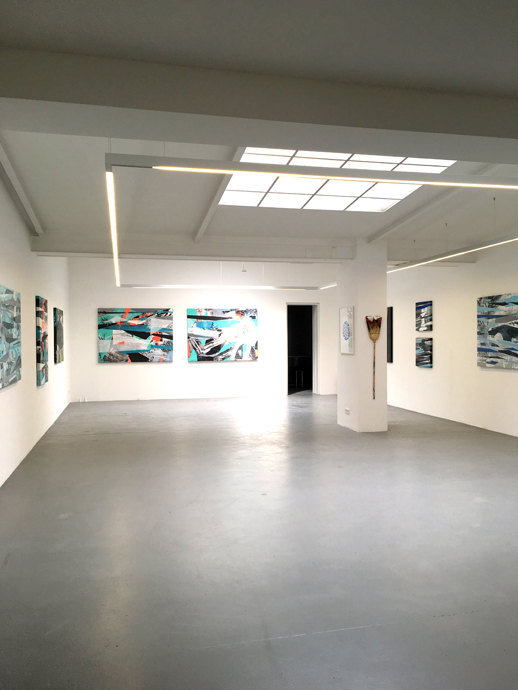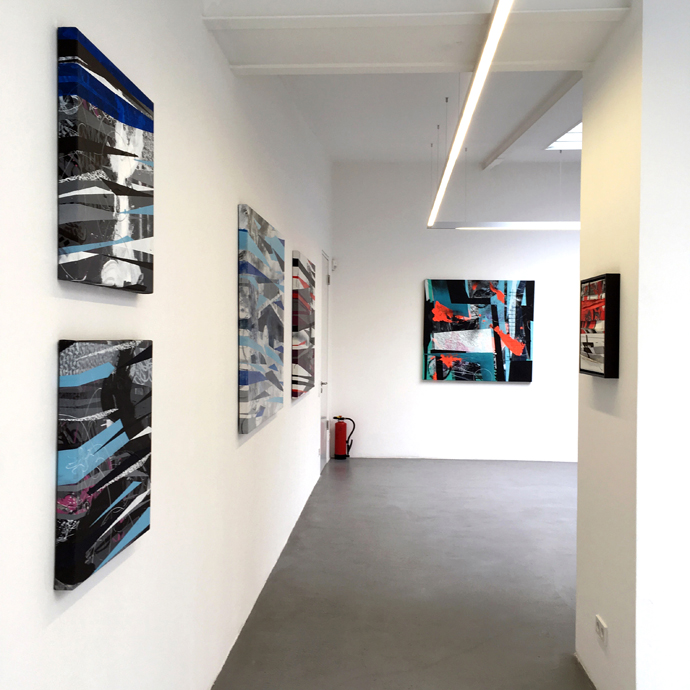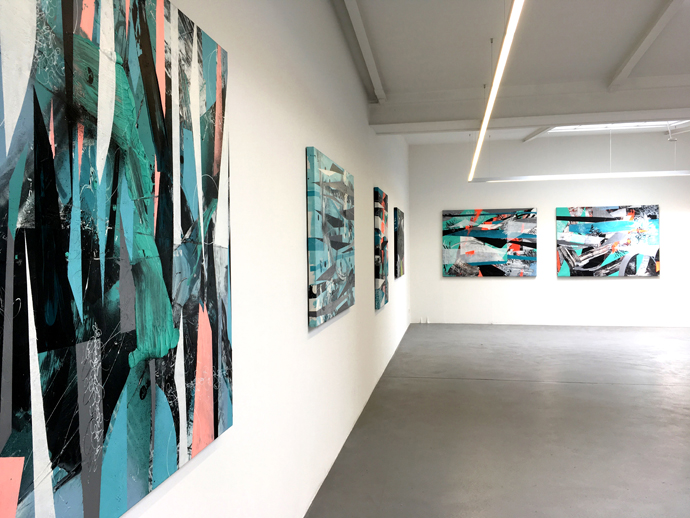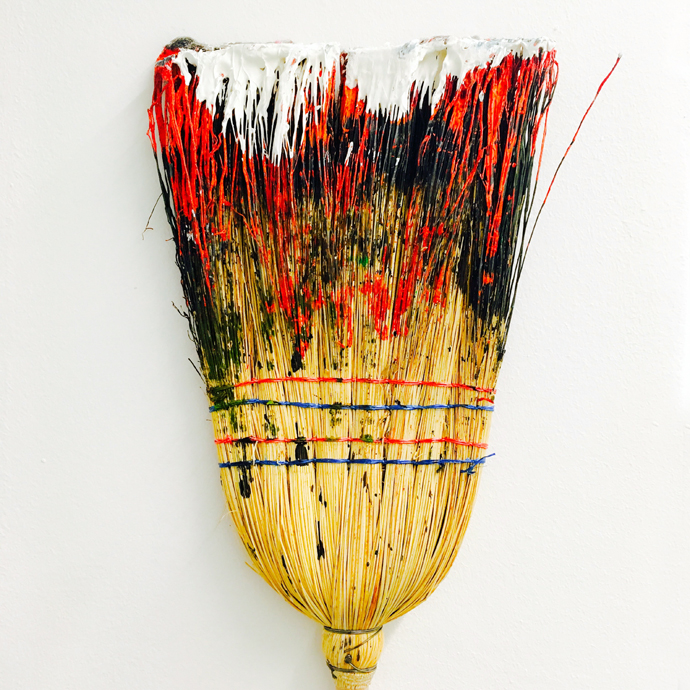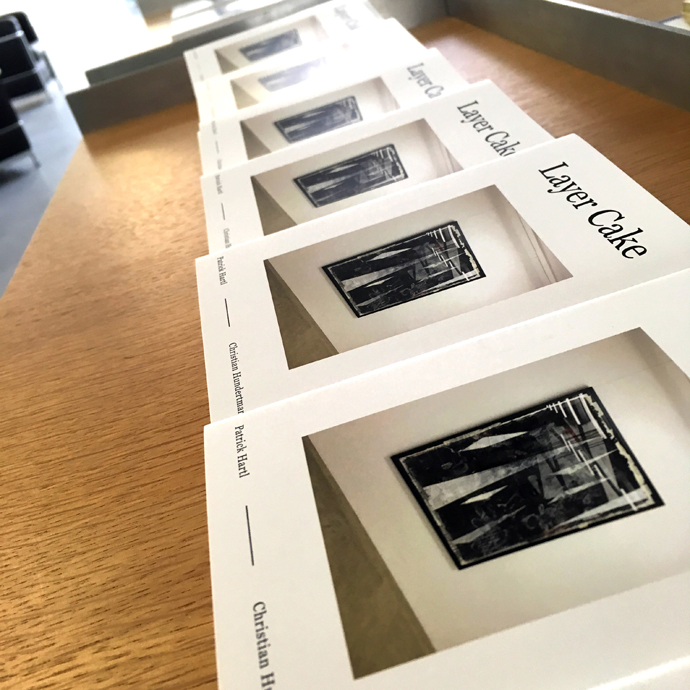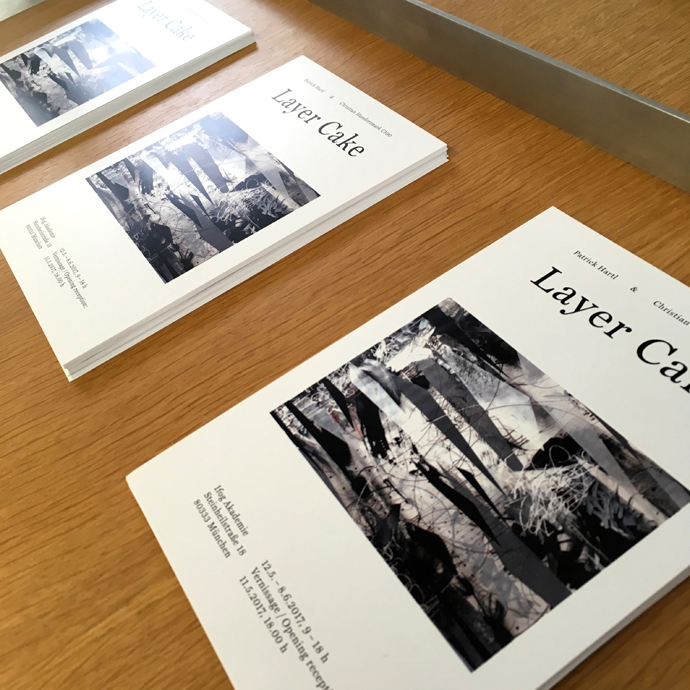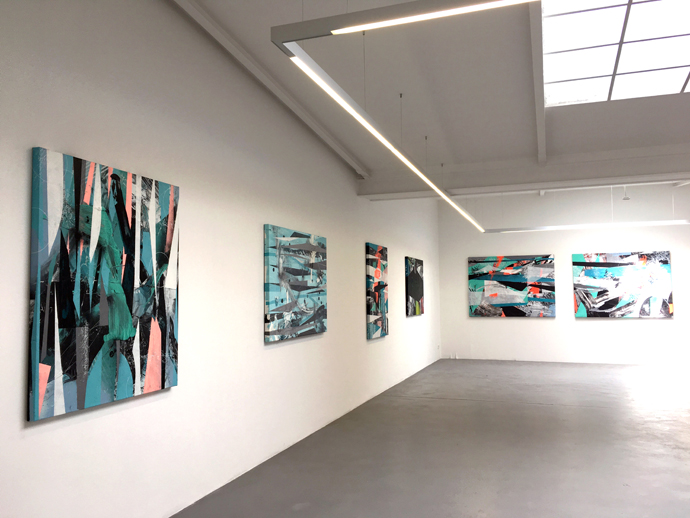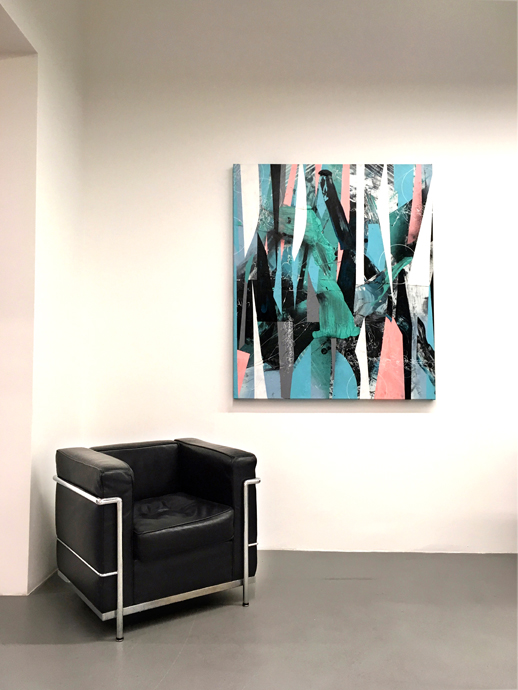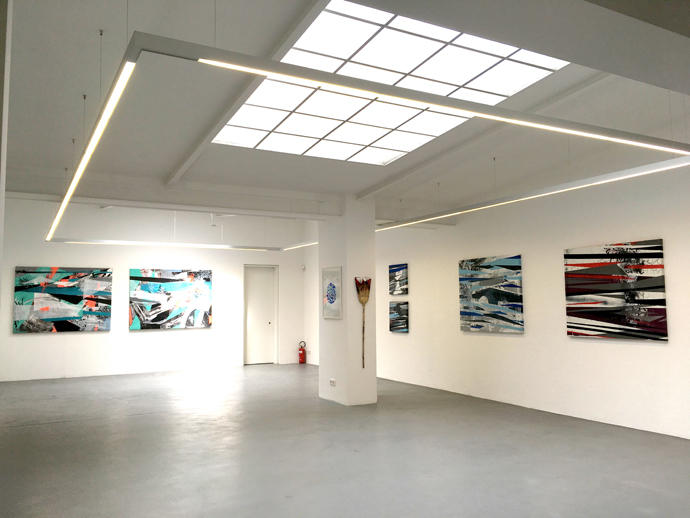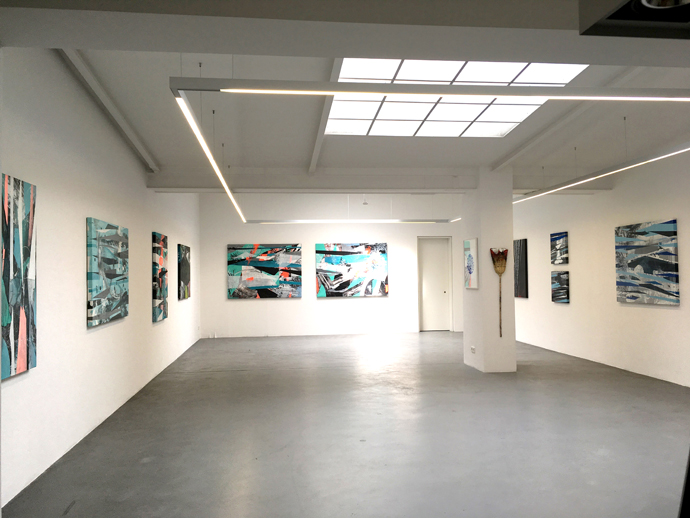 LAYER CAKE – Patrick Hartl & Christian Hundertmark C100
Exhibition | IFOG Academy | Munich (GER)
Year: 2017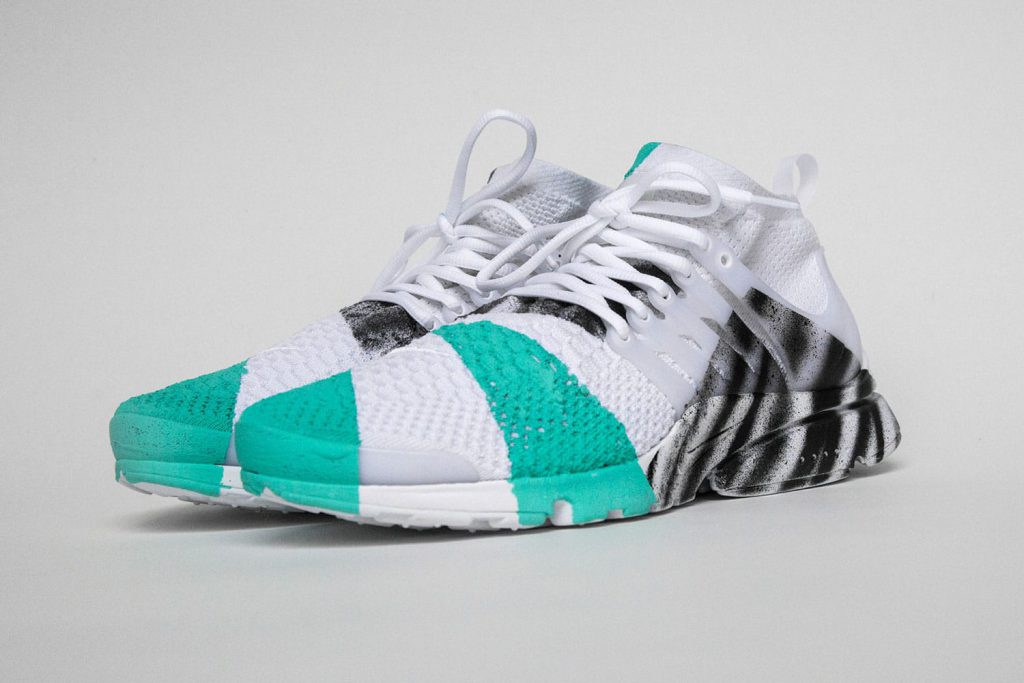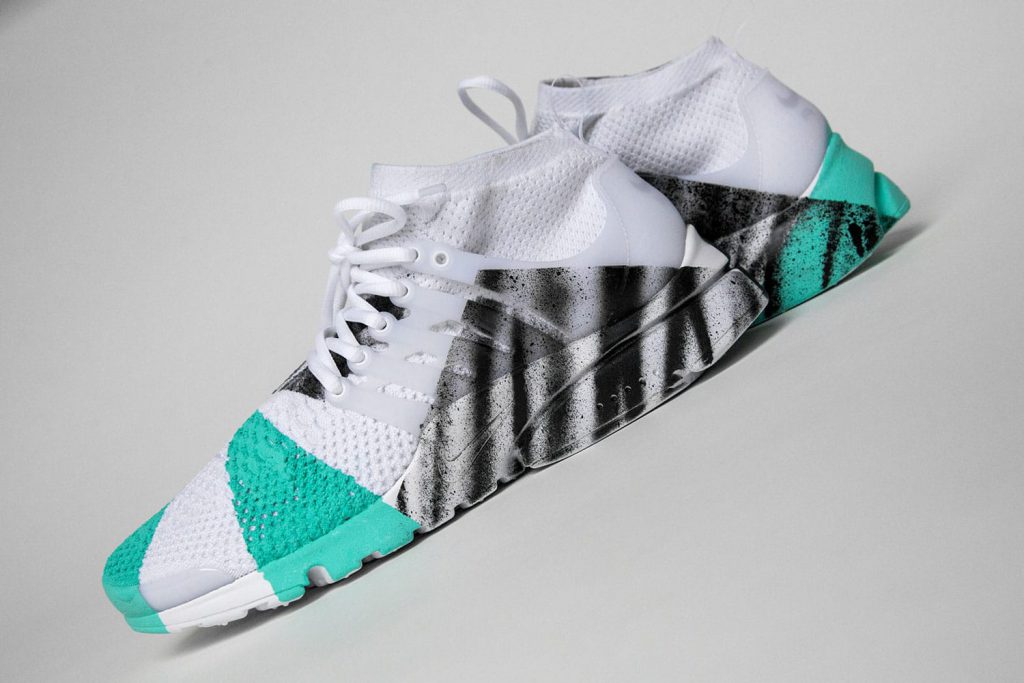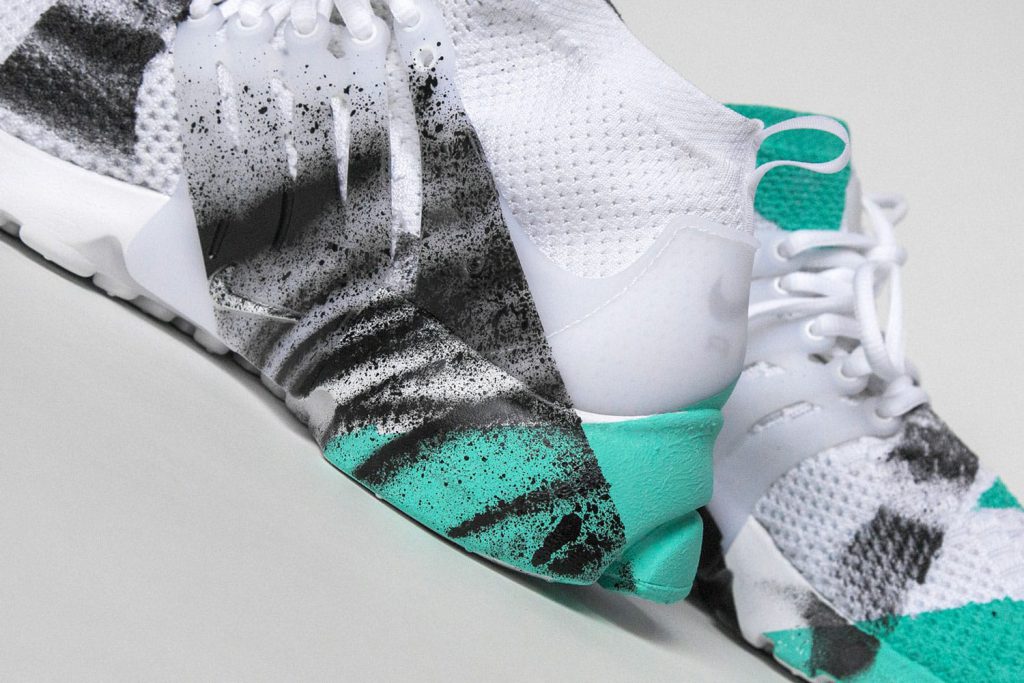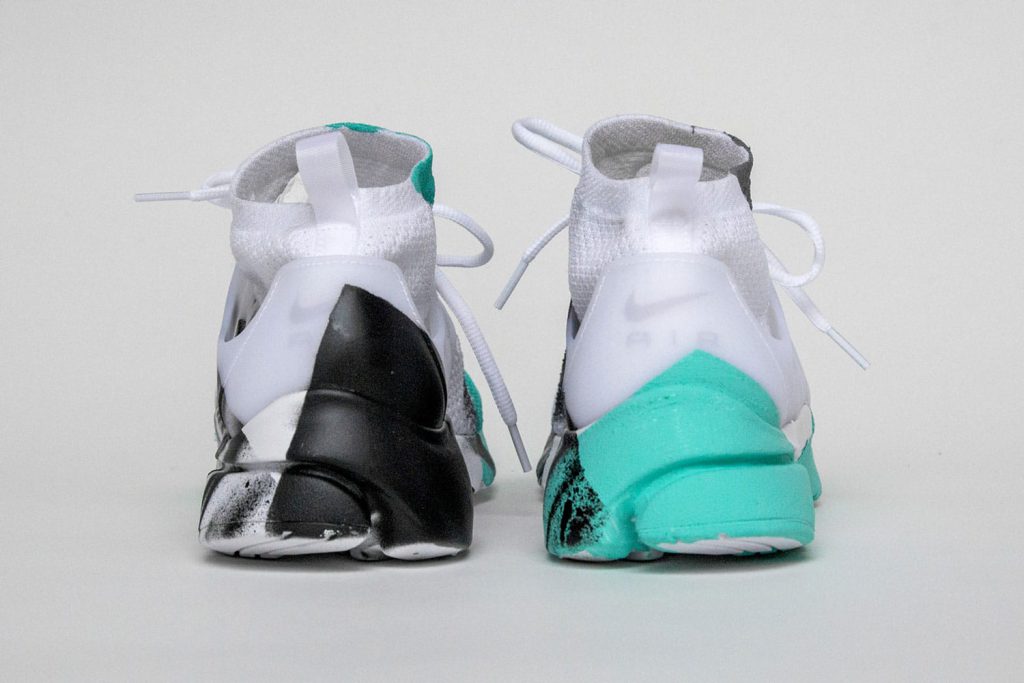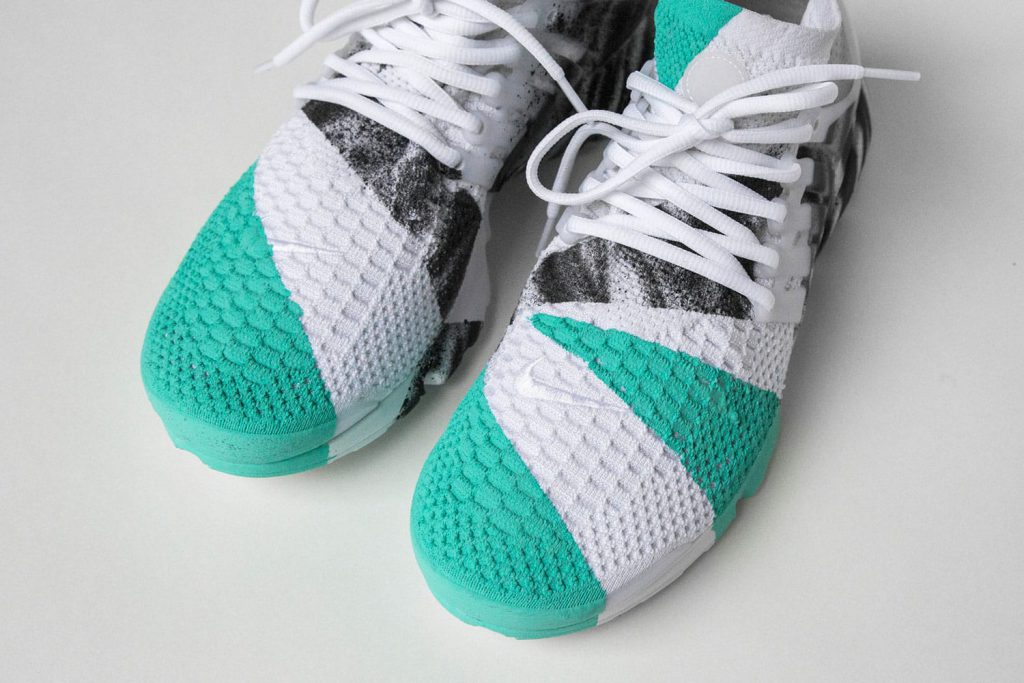 Artwork on a Nike shoe for Tint,
2016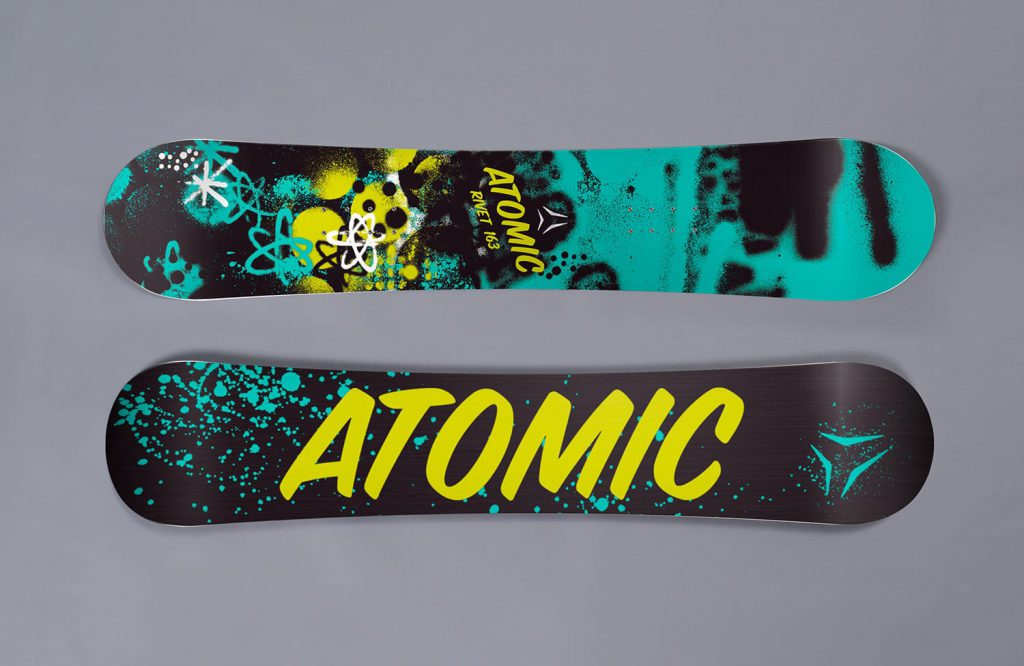 Design of snowboard for Atomic Snowboard,
2008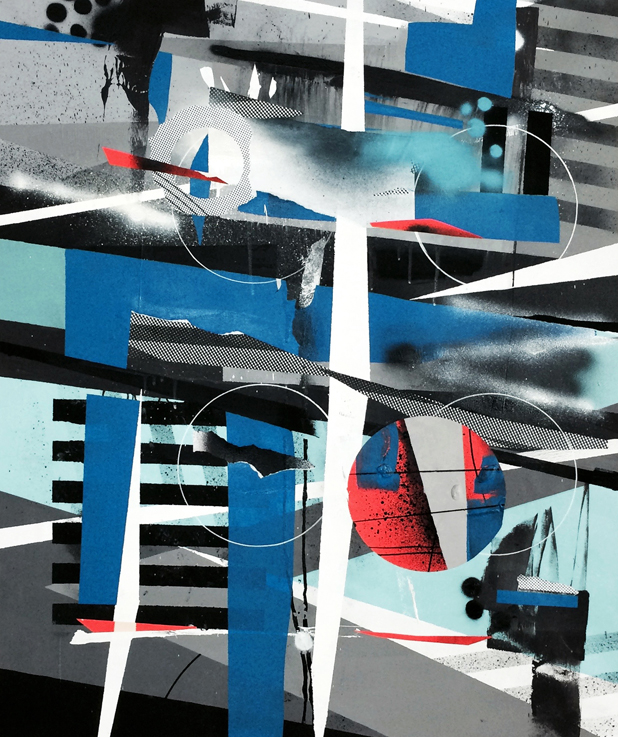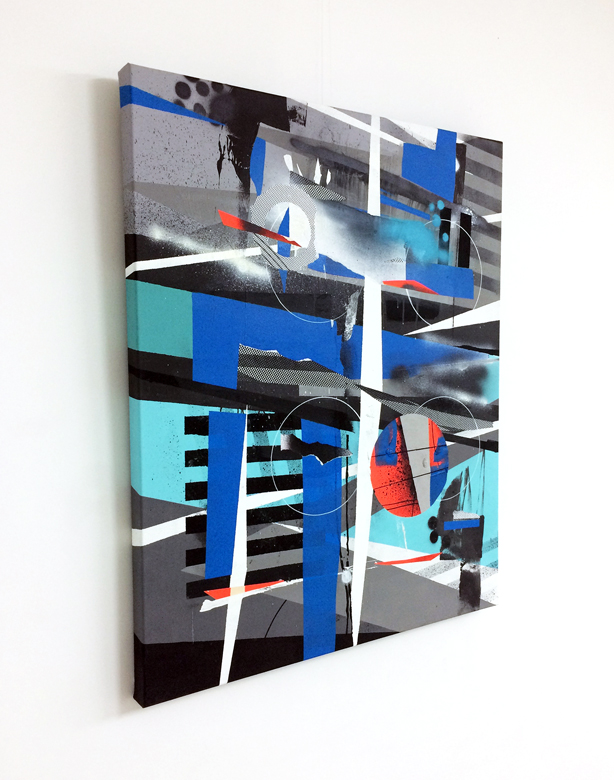 "The Big Takeover"
Mixed media on canvas, 120 x 100 cm
2016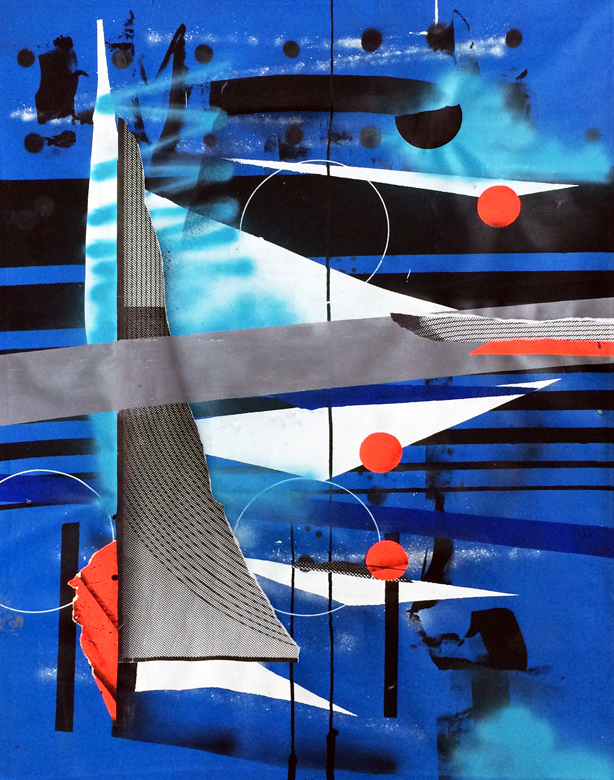 "Cough Cool"
Mixed media on canvas, 140 x 120 cm
2016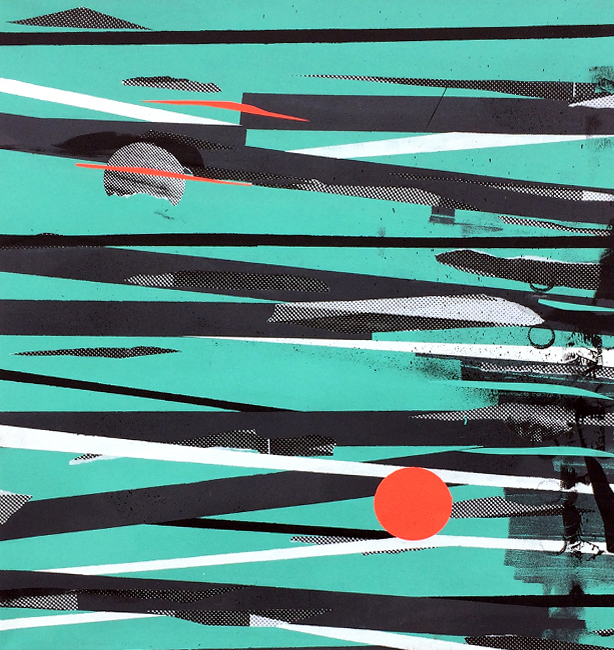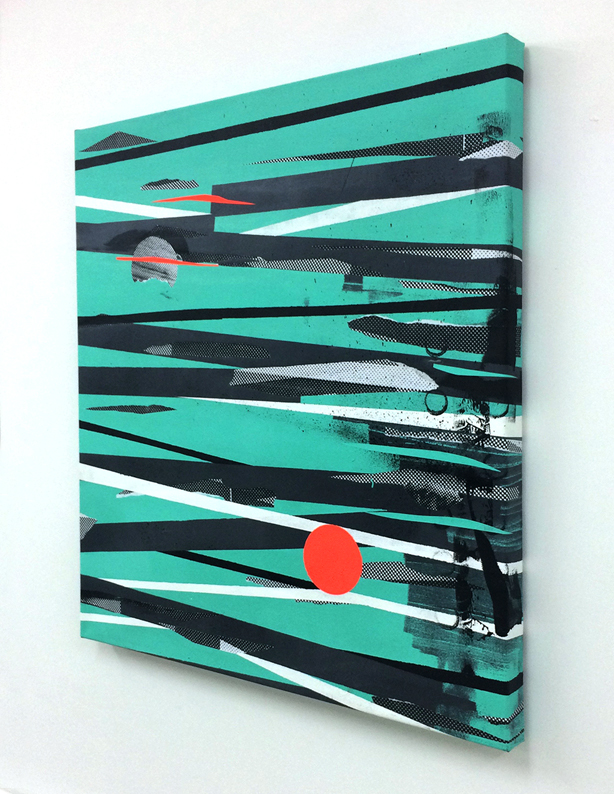 "Scenario"
Mixed media on canvas, 120 x 100 cm
2016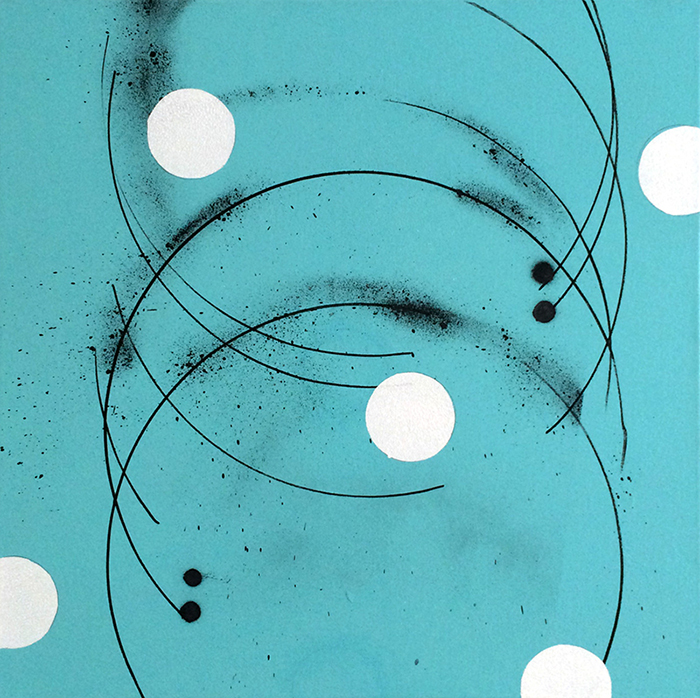 "Untitled"
Mixed media on canvas, 50 x 50 cm
2015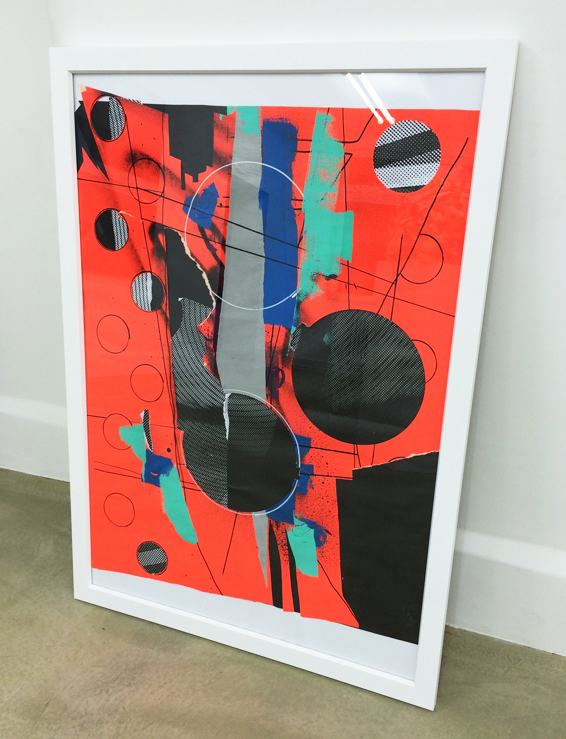 "Popgun"
Mixed media on paper, 70 x 100 cm,
2016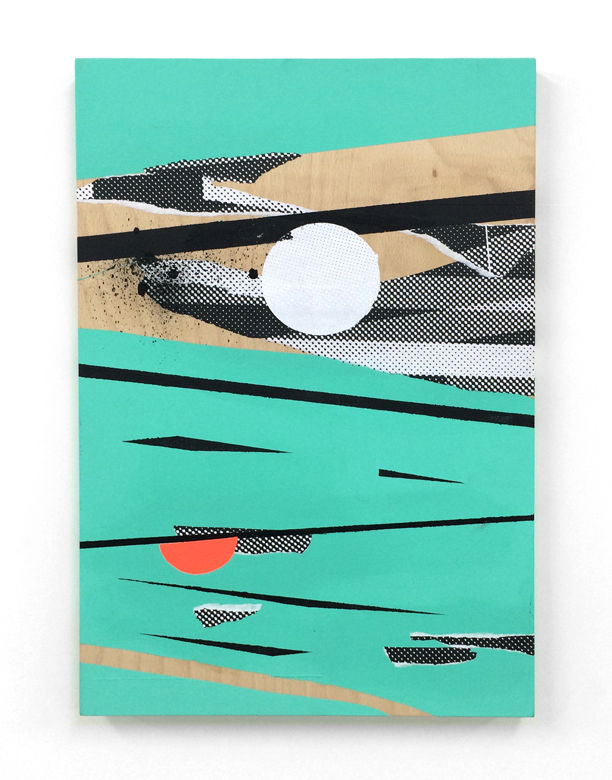 "Jazz"
Mixed media on canvas, 50 x 100 cm
2016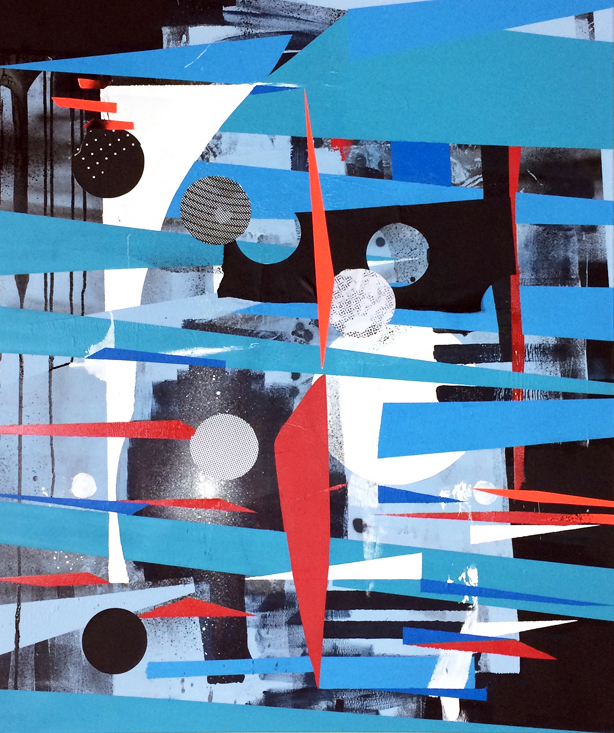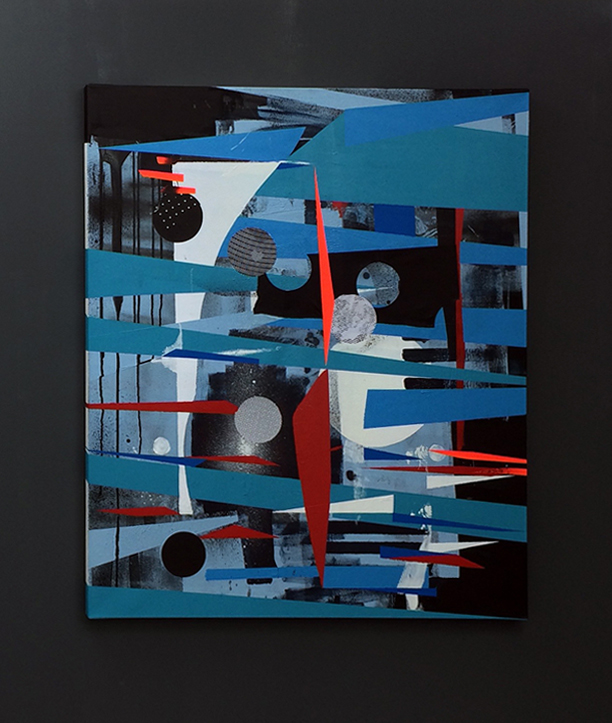 "Multiply"
Mixed media on canvas, 140 x 120 cm
2016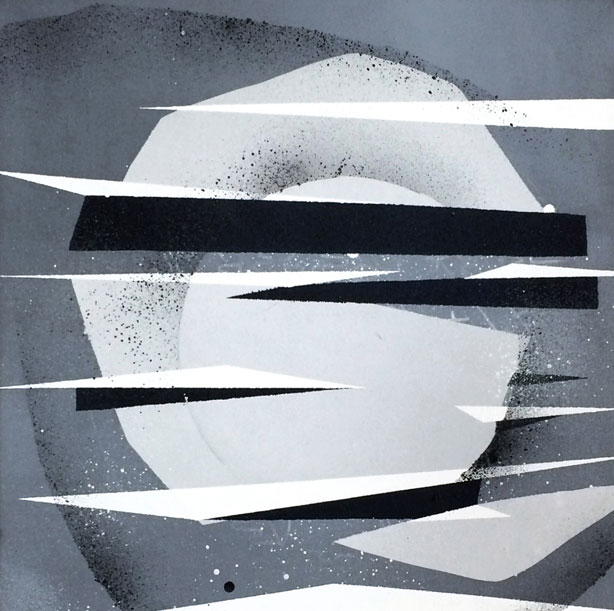 "Locked"
Mixed media on canvas, 120 x 100 cm
2016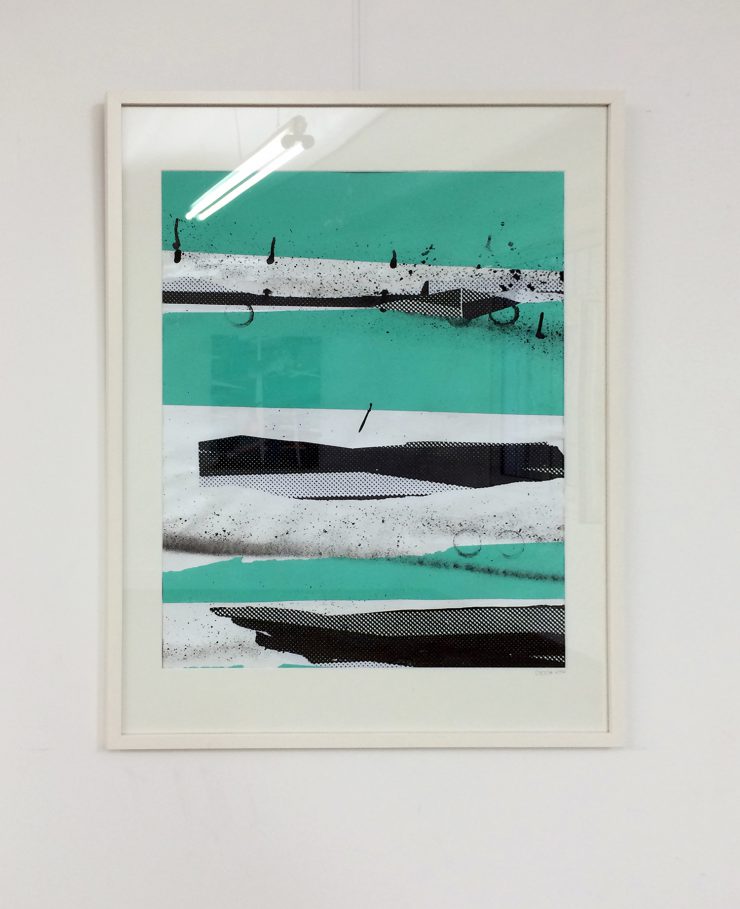 "Risingson"
Mixed media on paper, 35 x 50 cm
2016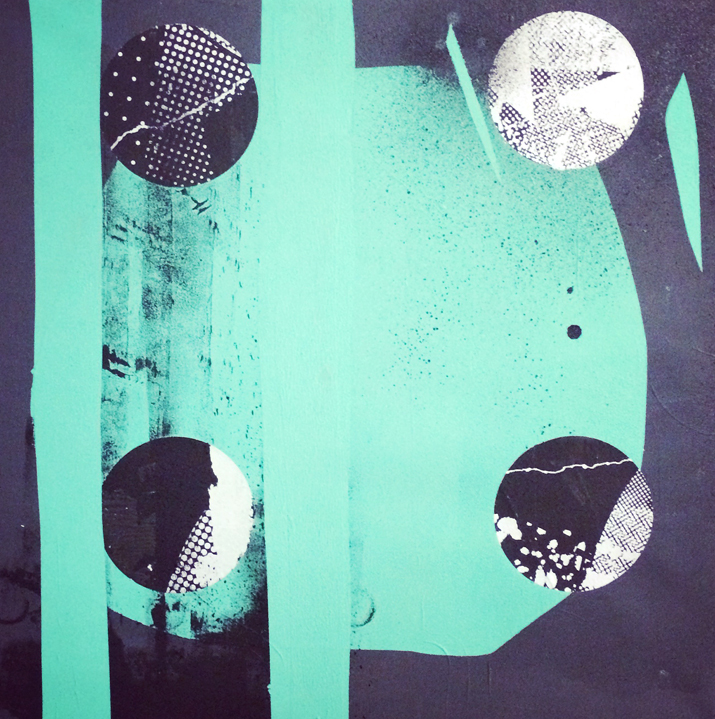 "Hooked"
Mixed media on canvas, 80 x 90 cm
2016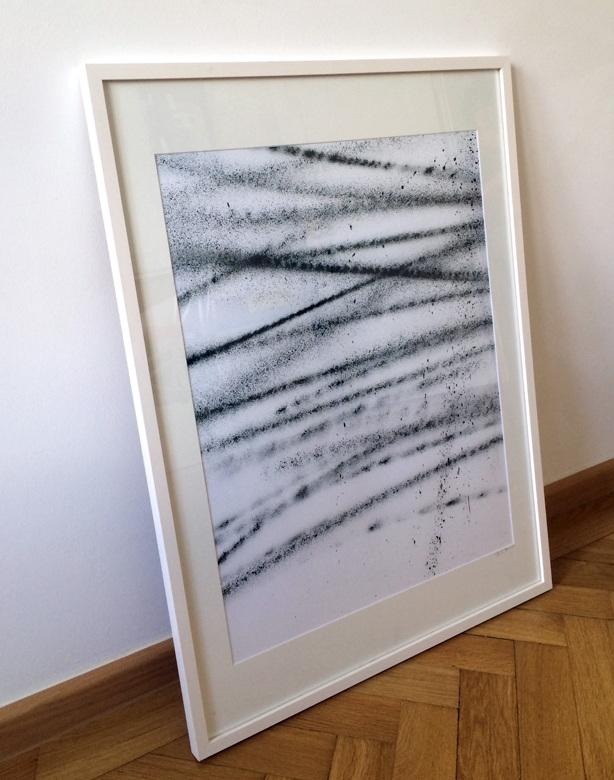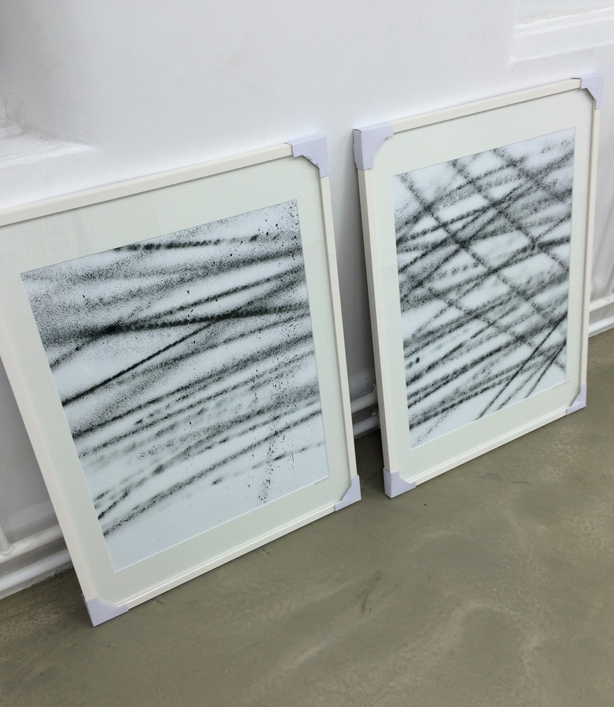 "Chemtrails" series II
Mixed media on canvas, 35 x 50 cm
Year: 2016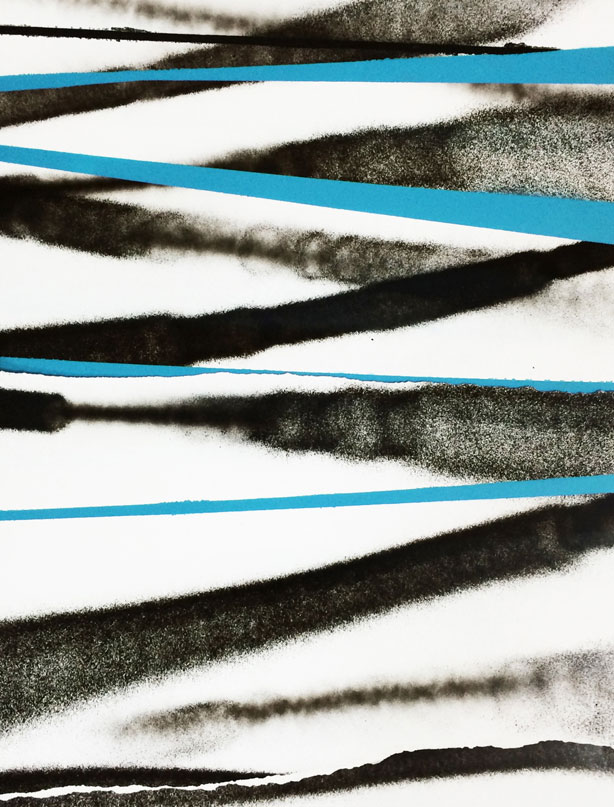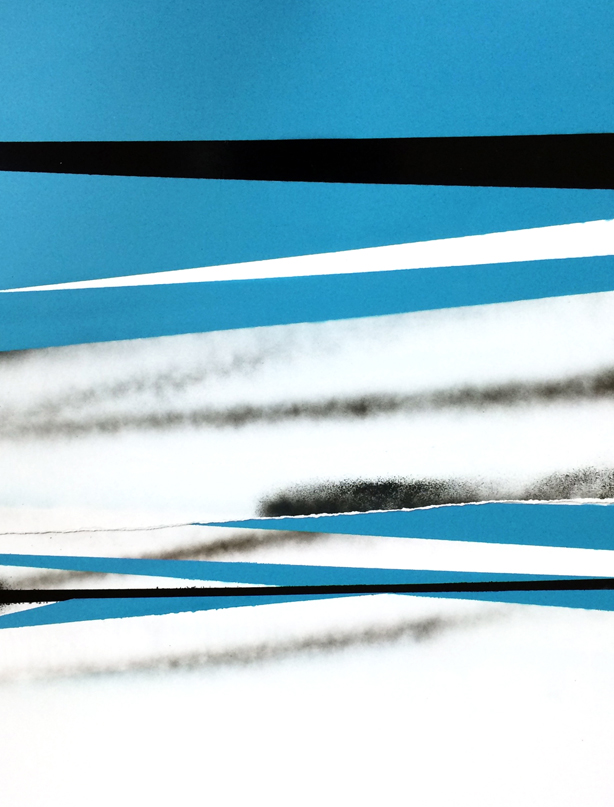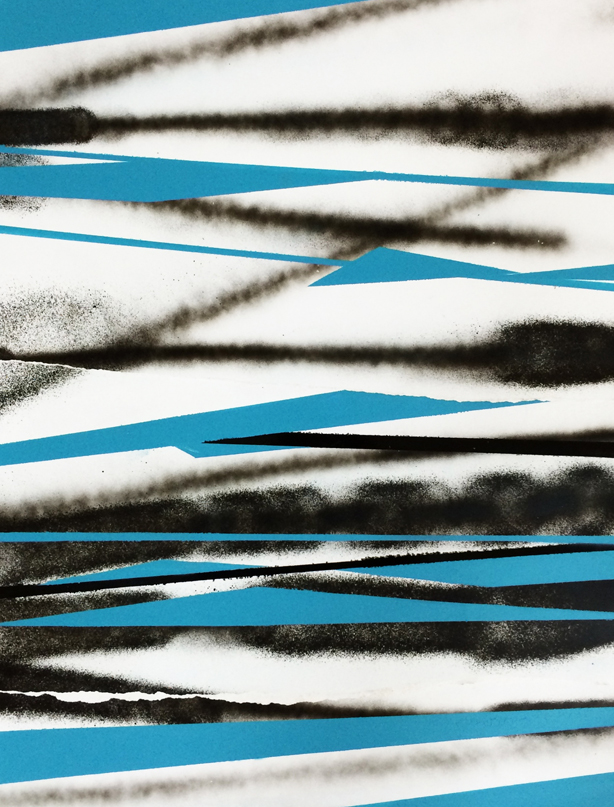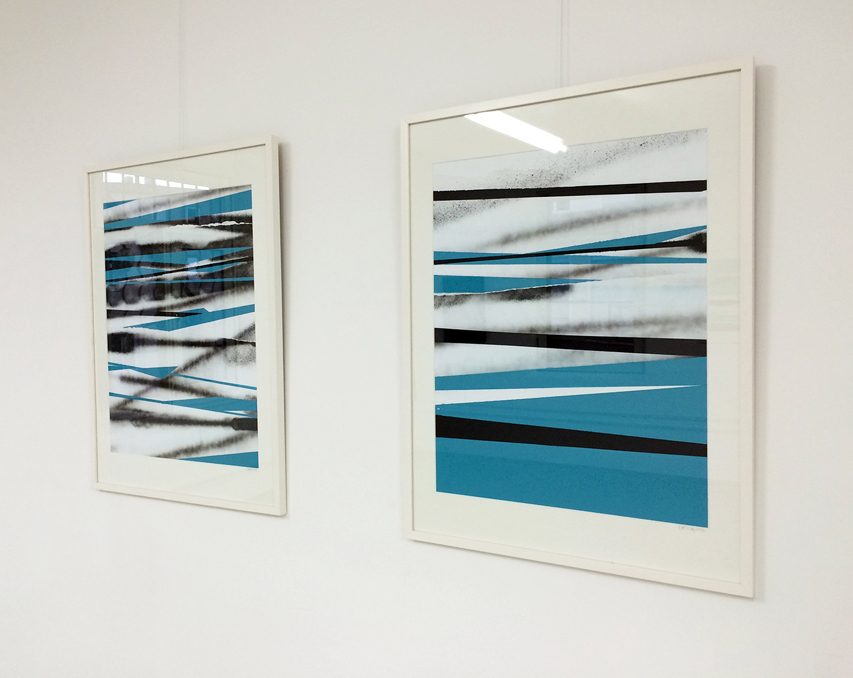 "Chemtrails" series I
Mixed media on canvas, 35 x 50 cm
Year: 2016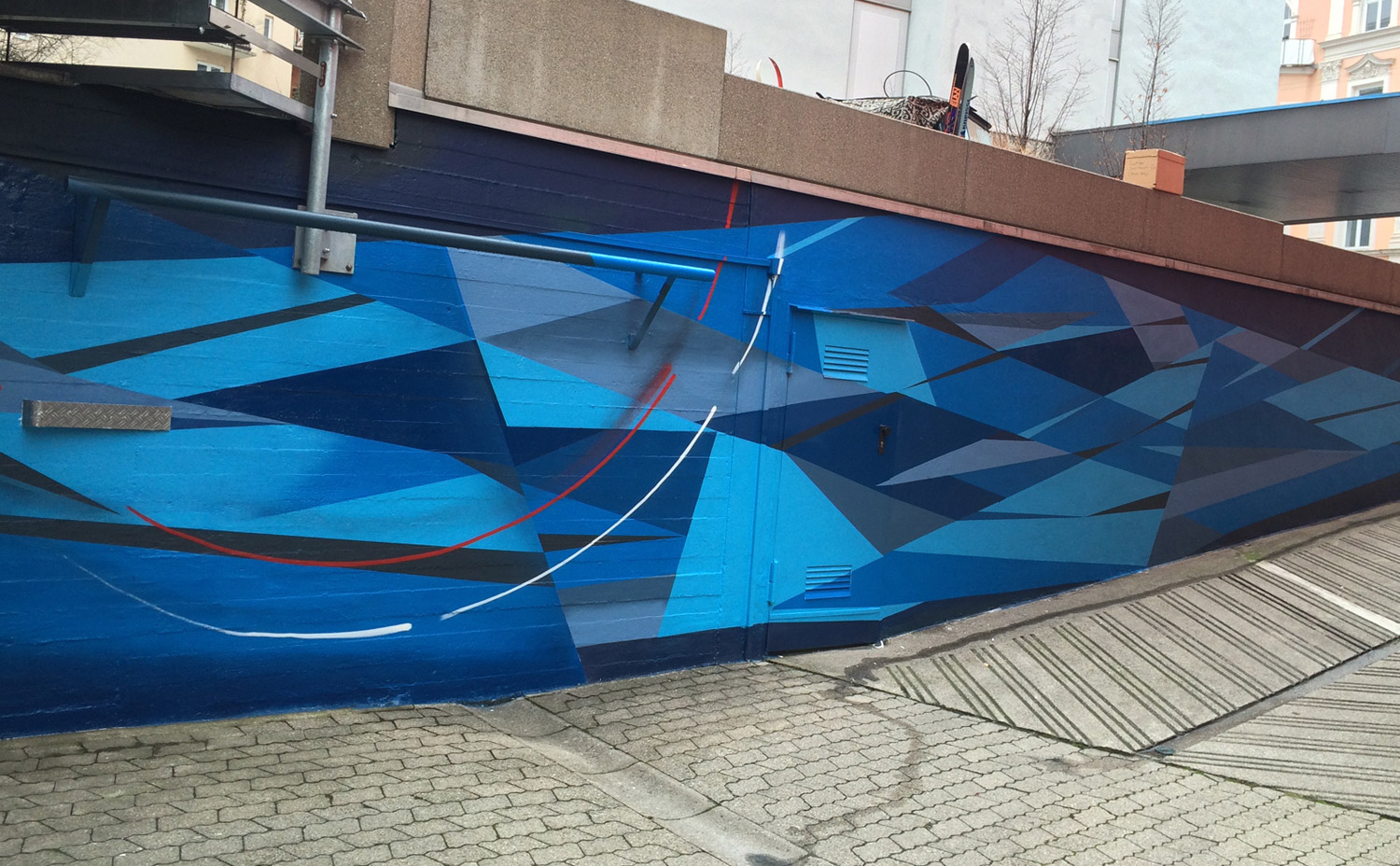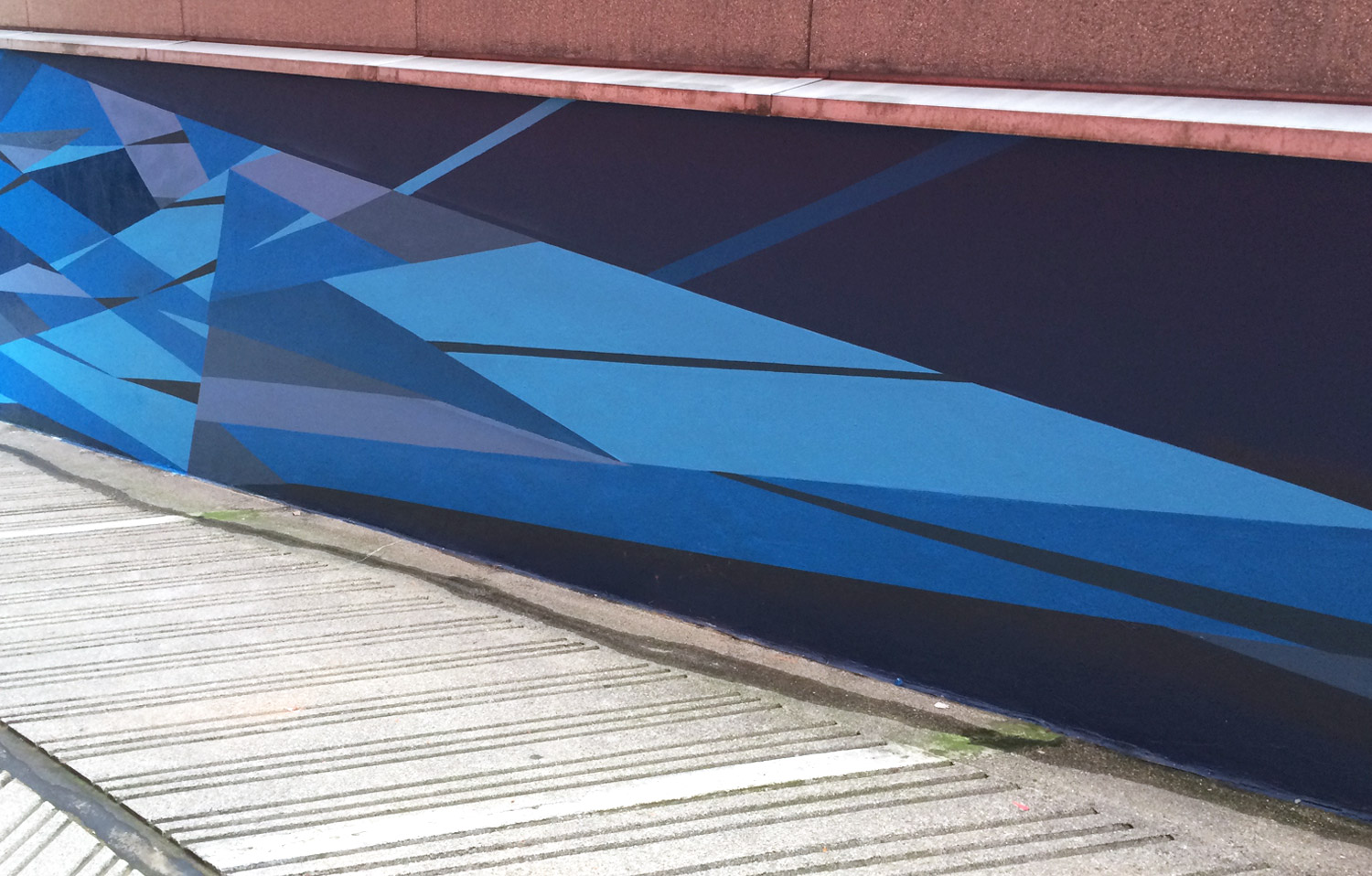 "Unsoeld"
Spraypaint
Year: 2015/16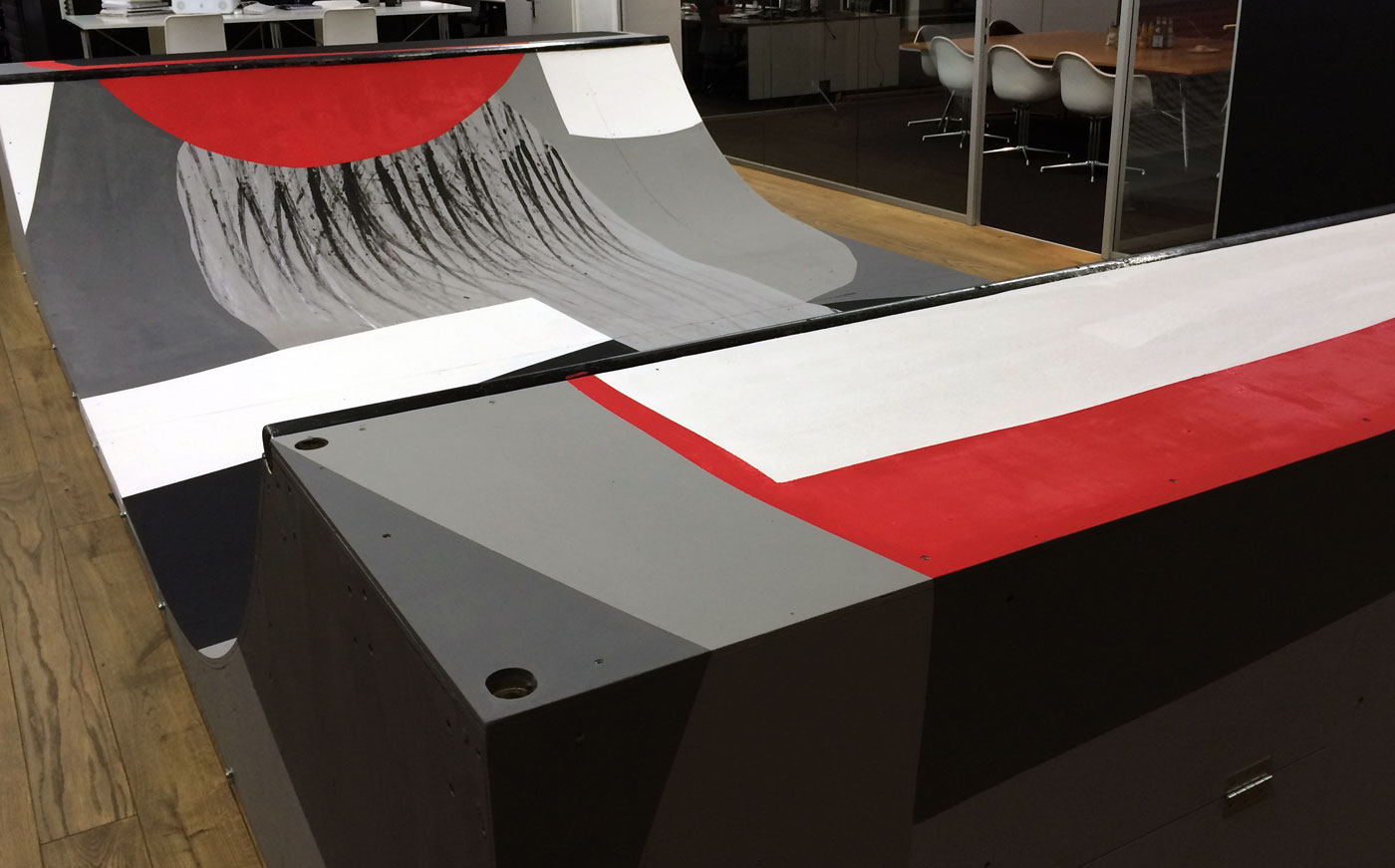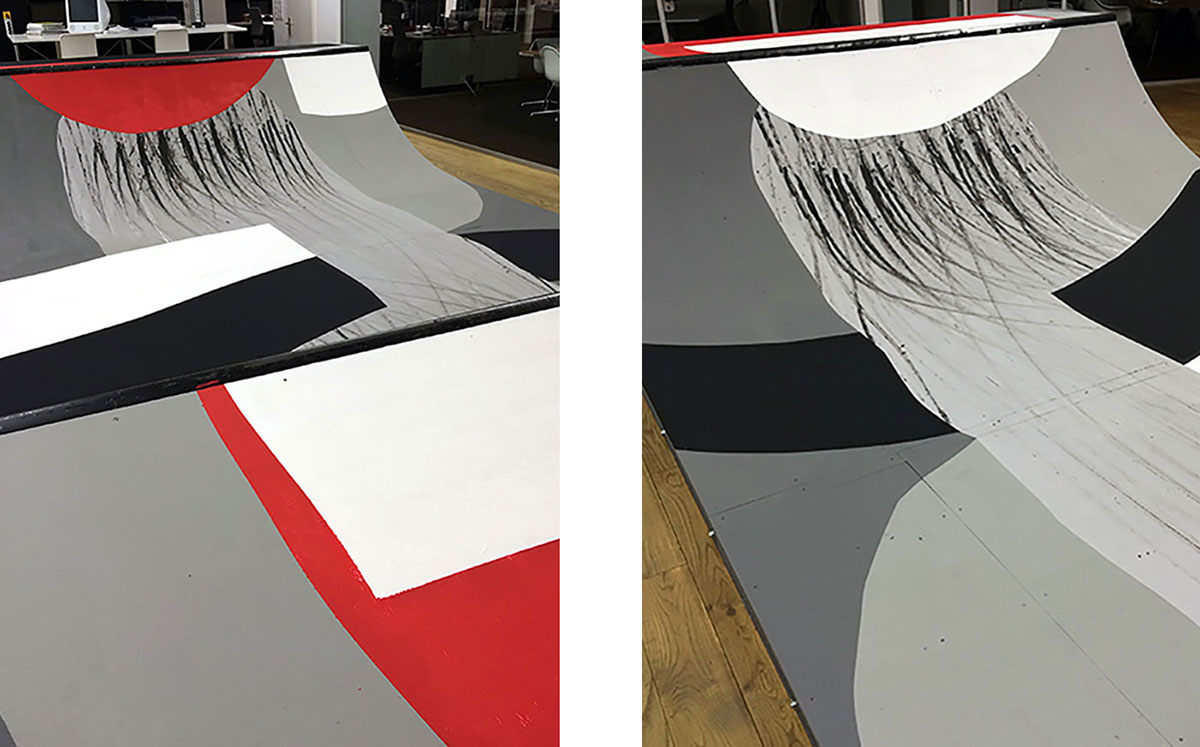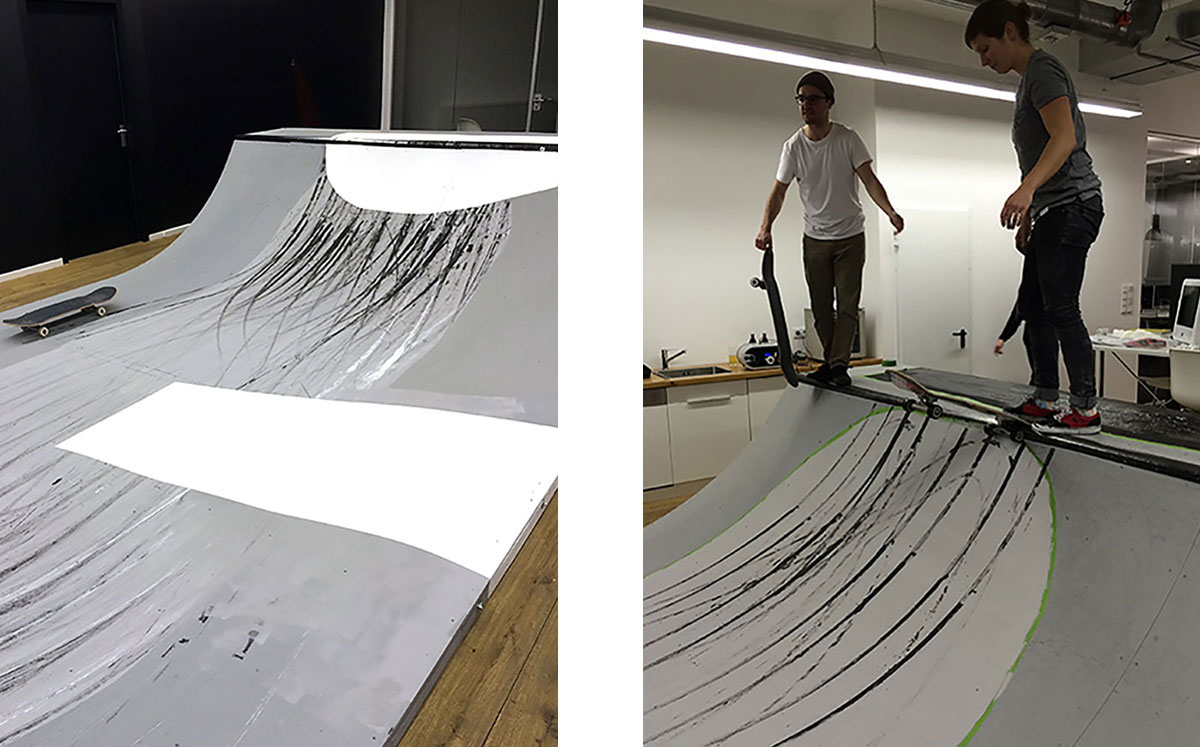 "The Millhaus Ramp"
Acrylic paint
Movie directed by David Benedek, Music by Ben Mono
Year: 2015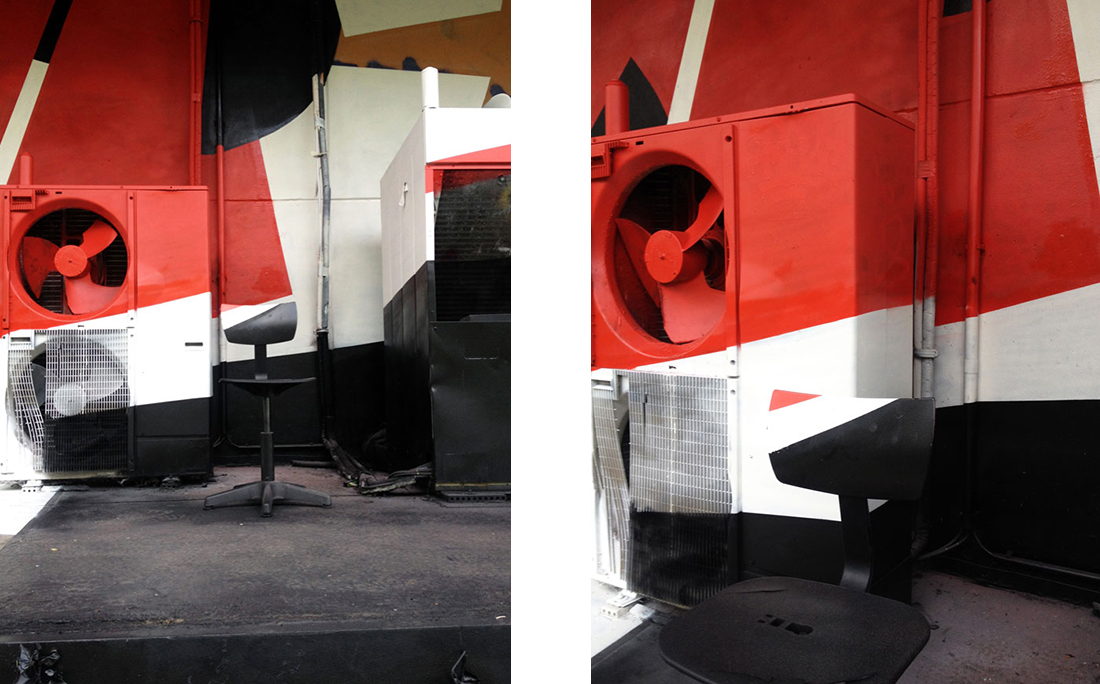 "Happy Going Over"
Spraypaint and adhesive tape
Year: 2014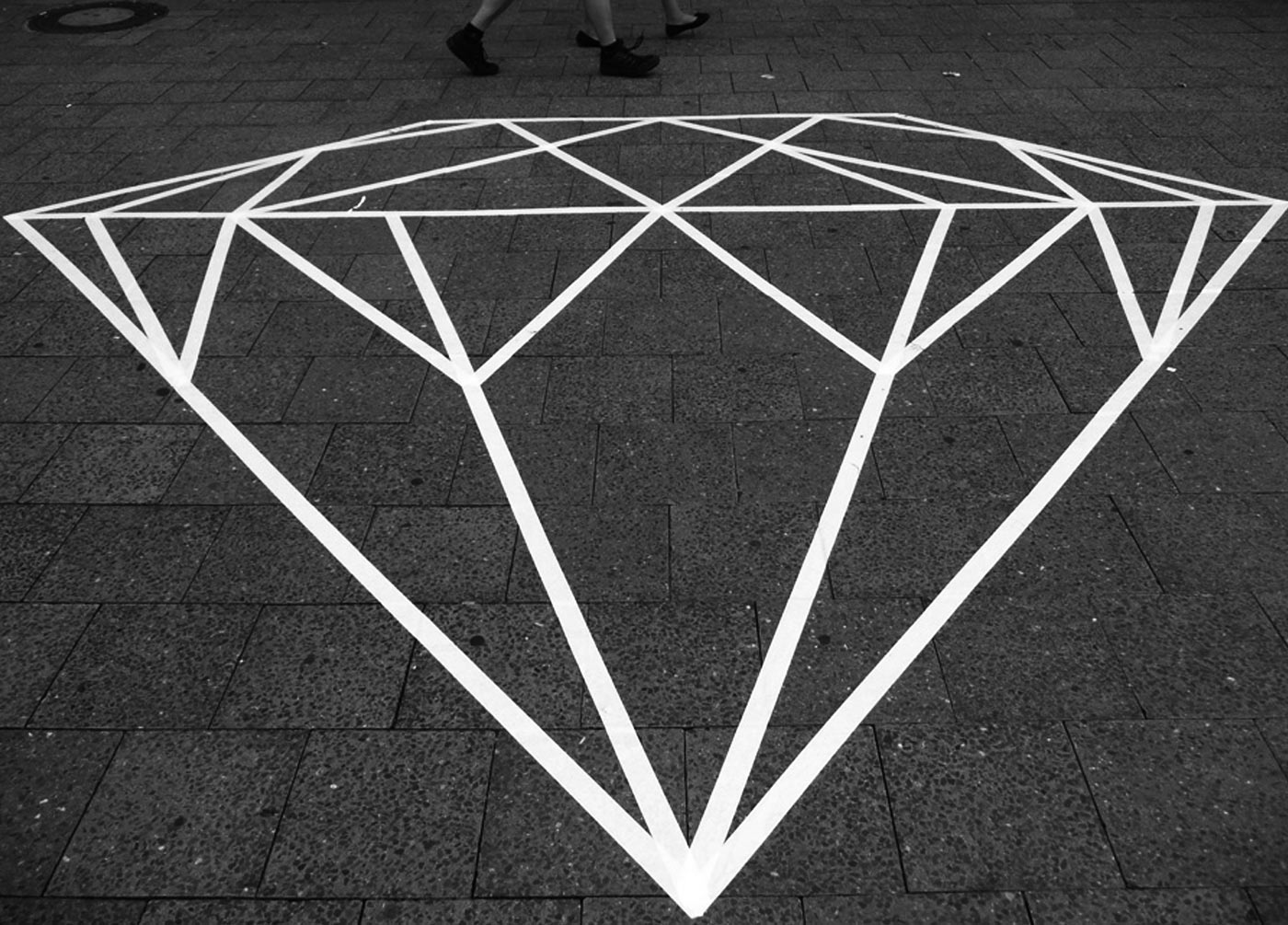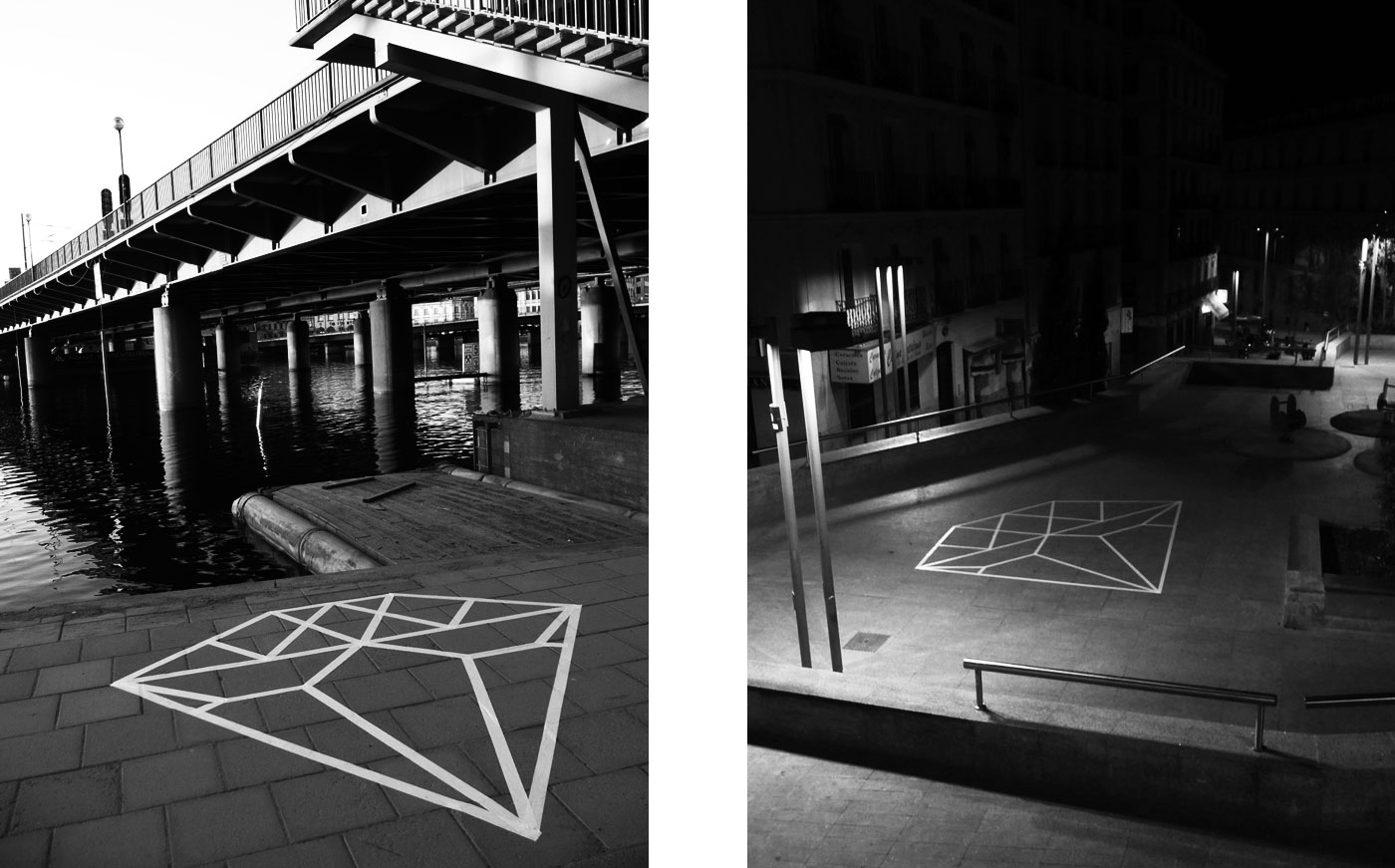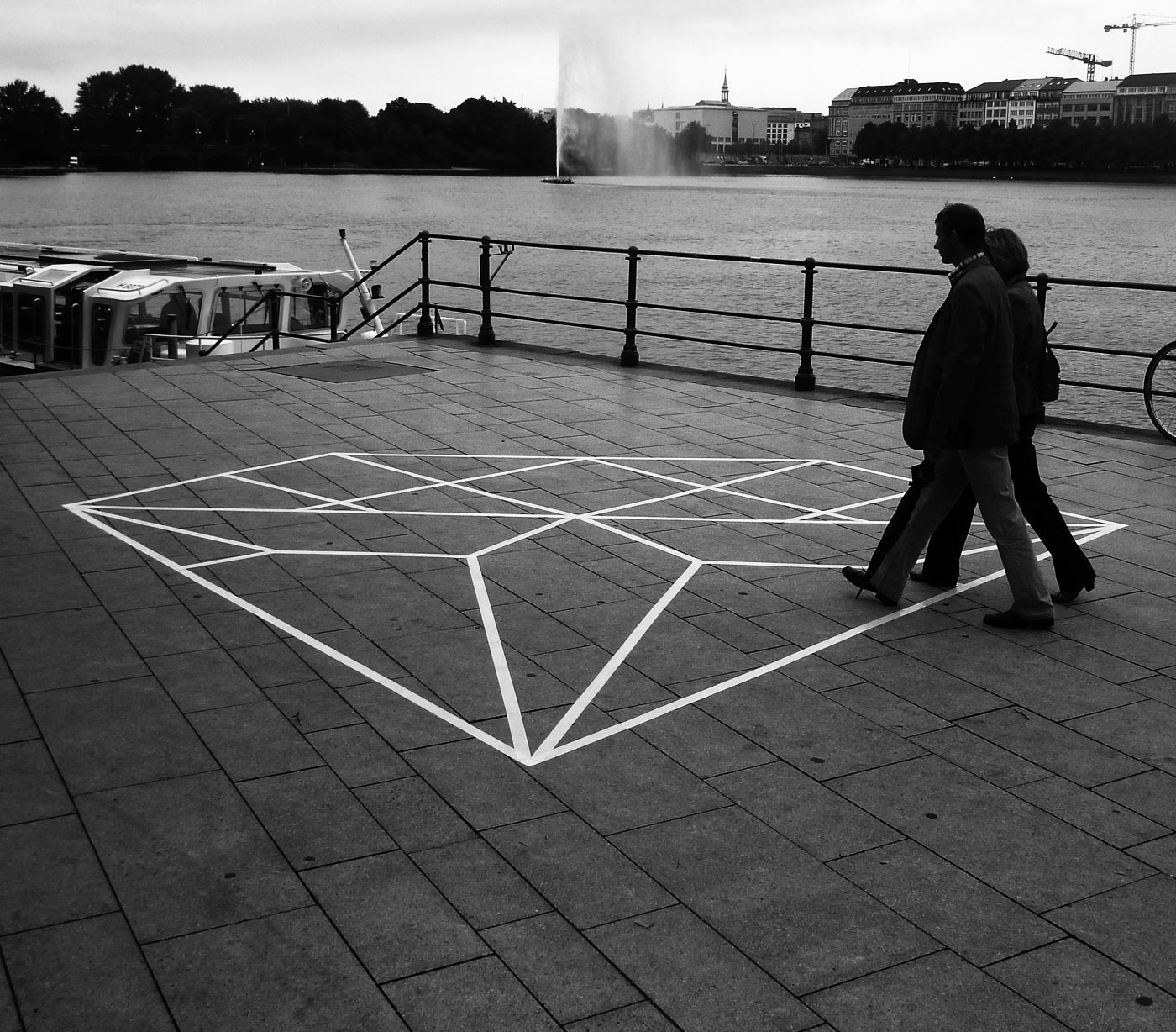 "Diamonds for Everyone"
Adhesive Tape
Munich, Stockholm, Hamburg, Madrid, Lisbon, Berlin
2010-2018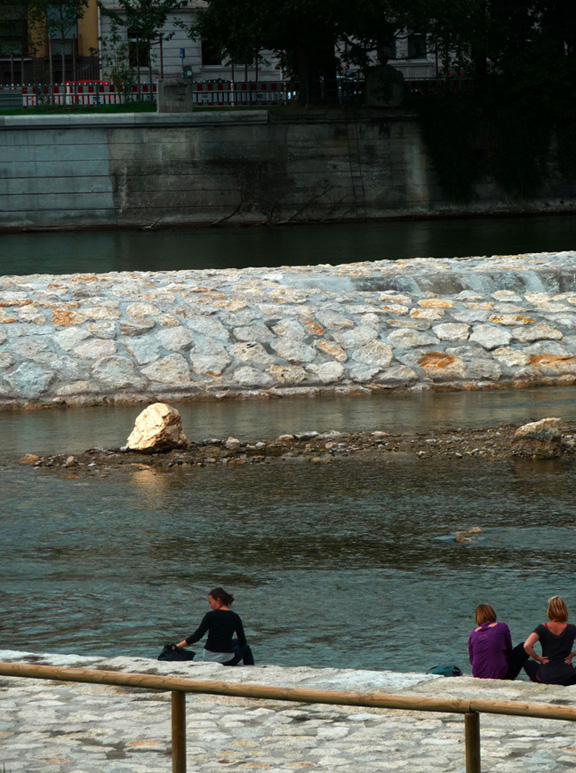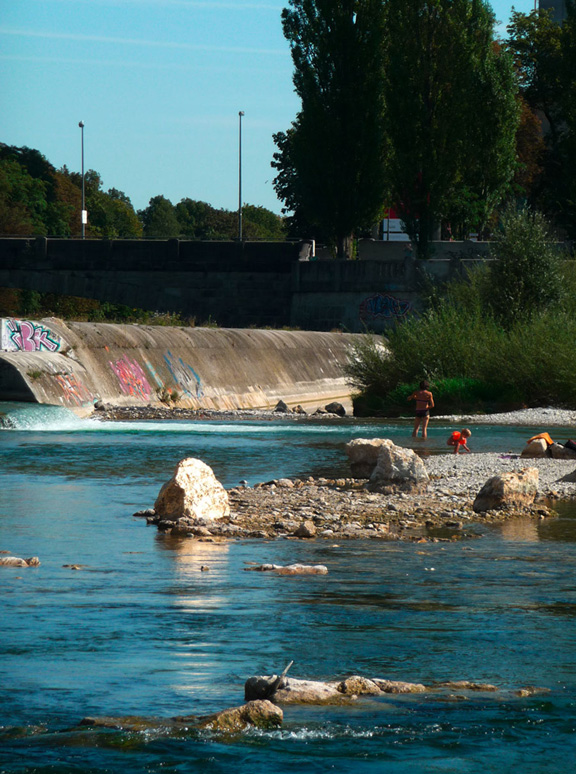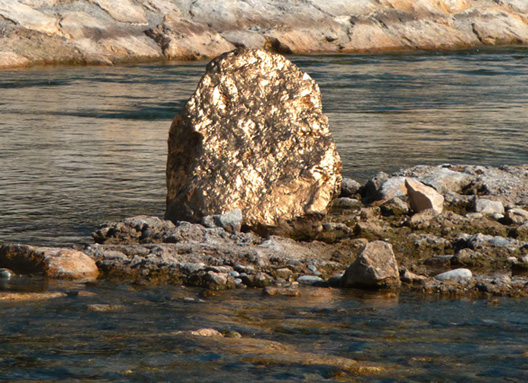 "The Gold Nugget"
Spraypaint
2013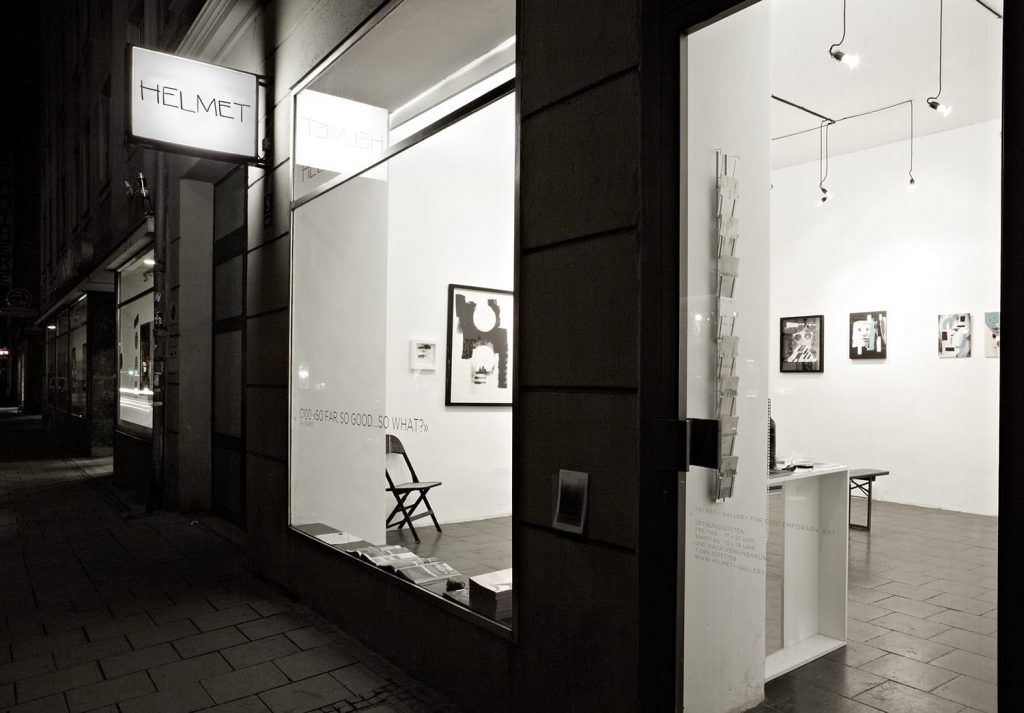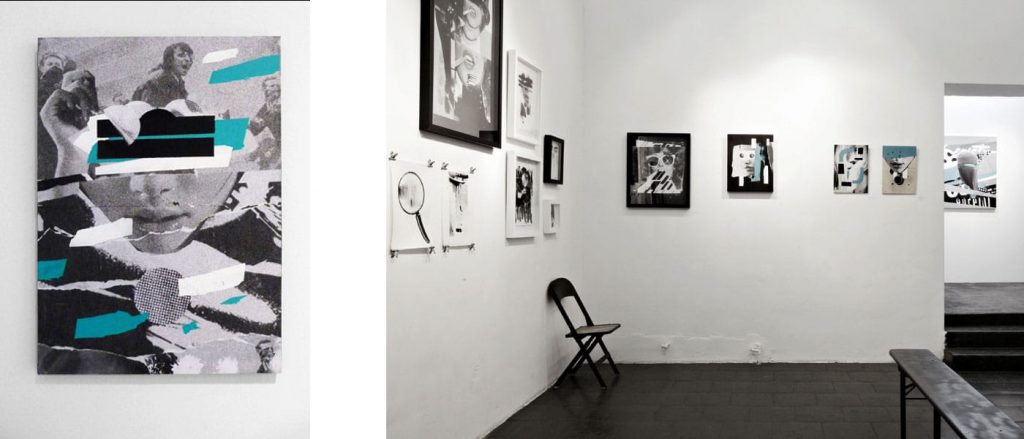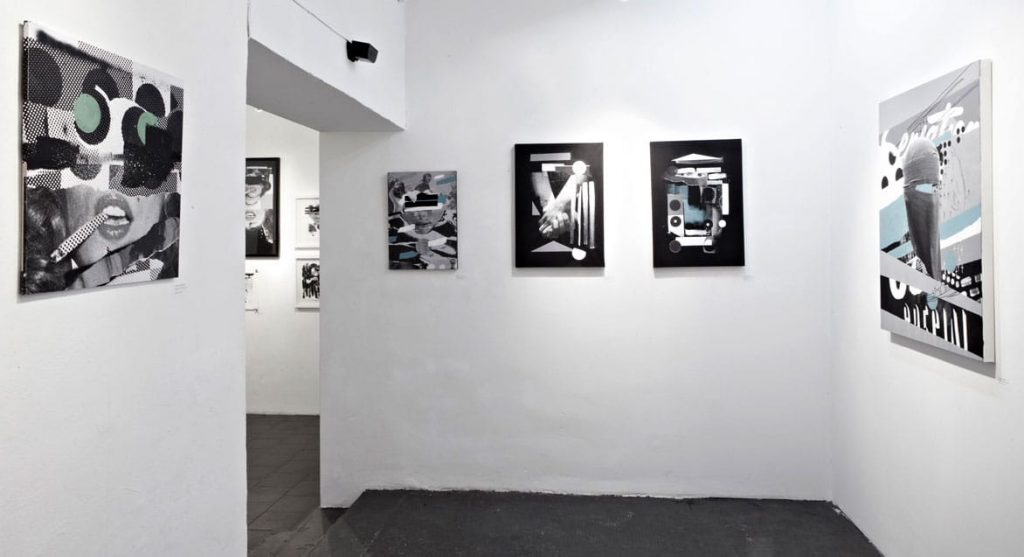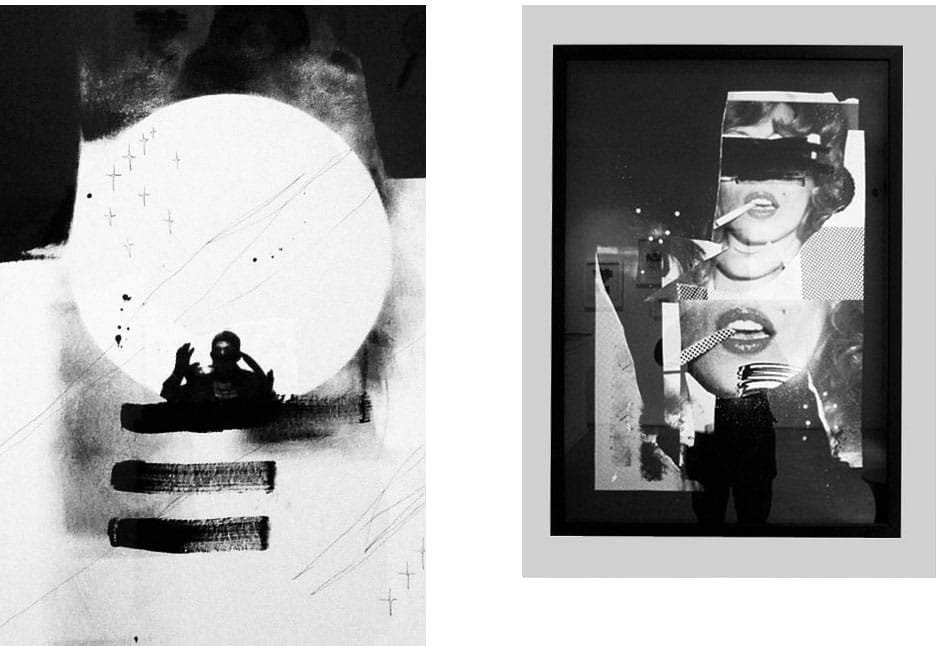 Solo exhibition at Ninasagt Gallery (Düsseldorf) and Helmet Gallery (Munich),
2010